American Academy of Dental Sleep Medicine hosts its 24th annual meeting
The American Academy of Dental Sleep Medicine recently hosted its 24th annual meeting, where attendees could exchange information and present research. The event recognized particular clinicians and students for exceptional research in advancing the treatment of obstructive sleep apnea.

Jun 26th, 2015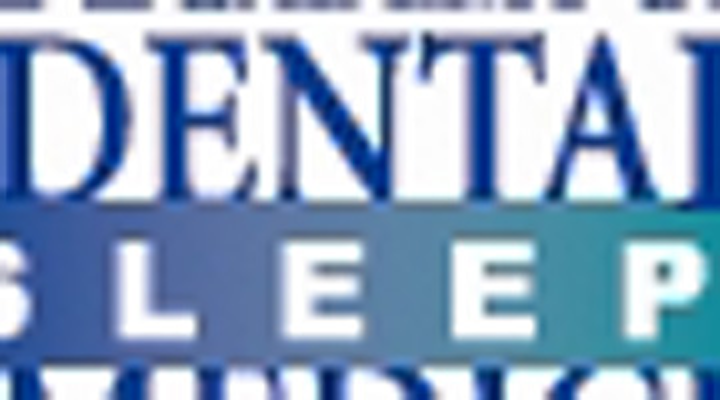 Hosting more than 1,200 dentists and exhibitors from around the globe, the 24th annual meeting of the American Academy of Dental Sleep Medicine (AADSM) focused on advancing oral appliance therapy (OAT). Held by the only non-profit association dedicated to dental sleep medicine, the three-day event included courses, sessions, and lectures from some of the most distinguished clinicians and researchers in dental sleep medicine, including the keynote address from internationally recognized Gilles Lavigne, DMD, PHD, the Dean of the Faculty of Dental Medicine at the Université of Montréal.
"The practice of dental sleep medicine is progressing at a rapid pace, as evidenced by this year's AADSM annual meeting setting the largest turnout record," said Kathleen Bennett, DDS, president of the AADSM. "The AADSM annual meeting is the most effective way to share information, clinical practices, and current trends."
The AADSM annual meeting also serves as an opportunity for dentists from across the globe to present new research on dental sleep medicine. This year, three clinical awards and three student awards were presented to honor researchers who have made exceptional contributions to the practice of OAT.
"The AADSM awards highlight the significant research and development promoting the growth of dental sleep medicine," said Dr. Bennett. "Each year we look forward to honoring professionals who are developing new ways to predict, measure, and improve the effectiveness of oral appliance therapy to better treat sleep apnea patients."
The leading research abstracts include findings that support OAT as an effective treatment for sleep apnea patients with cerebral palsy and demonstrate the correlation between titration and increased OAT effectiveness and efficiency.
AADSM clinical award winners
Clinical Research Excellence Award winner:
· Shouresh Charkhandeh for "Auto-Titrating Mandibular Positioner: Accuracy in Predicting OAT Outcome and Efficacious Mandibular Protrusion"
Prototype Device May Help Predict OAT Effectiveness
One hundred and twenty-four patients received a two night, at-home mandibular titration study, which involved temporary dental trays attached to a computer-controlled actuator. The first study determined the predicted effective target protrusive position (ETPP) that was used in the second study. Of the 75 patients who experienced therapeutic success, 71 responded positively at the predicted ETPP, indicating that an auto-titrating mandibular positioner can accurately predict OAT outcome and ETPP.
Clinical Research Award winners:
· Lilian Giannasi for "Effects of Neuromuscular Electrical Stimulation on the Masticatory Muscles and Physiologic Sleep Variables in Adults with Cerebral Palsy"
· Marijke Dieltjens for "Effect of Titration on the Therapeutic Efficacy of Mandibular Advancement Therapy"
AADSM student award winners
AADSM Graduate Student Excellence Award winner:
· Elizabeth Kornegay for "Elevated Risk for Obstructive Sleep Apnea Predicts Temporomandibular Disorder Independently of Sleep Bruxism and Awake Bruxism"
High Risk for OSA and sleep or awake bruxism are independent risk factors for TMD
For up to 5.2 years, 2,660 participants aged 18-44 were screened for TMD every three months to monitor symptoms of first-onset TMD. Of the group, 5.8 percent of participants had elevated risk for OSA, 16.6 percent self-reported sleep bruxism and 14.7 percent self-reported awake bruxism. Over a median of 2.8 years, 252 of the adults developed first-onset TMD. Based on multi-variable analysis, the correlation between OSA risk and TMD incidence was not weakened if the participant experienced bruxism. Provided that analysis, incidence of first-onset TMD was 68 percent higher in participants at an elevated risk for OSA versus those at a low risk.
AADSM Graduate Student Award winners:
· Fabiane Azeredo for "Three-dimensional Analysis of the Oropharyngeal Airways in Cleft and Non-cleft Patients Before and After Maxillary Expansion"
· Rita Brugarolas for "Development of an Auto-adjusting Mandibular Repositioning Device for In-home Use"