American Academy of Periodontology installs 2016–2017 president and officers
Terrence J. Griffin, DMD, a periodontist in Boston, has been installed as the American Academy of Periodontology's (AAP's) president for 2016–2017 during the AAP's 102nd Annual Meeting earlier this month. Other AAP leaders were installed for the offices of president-elect, vice president, and secretary/treasurer.

Sep 23rd, 2016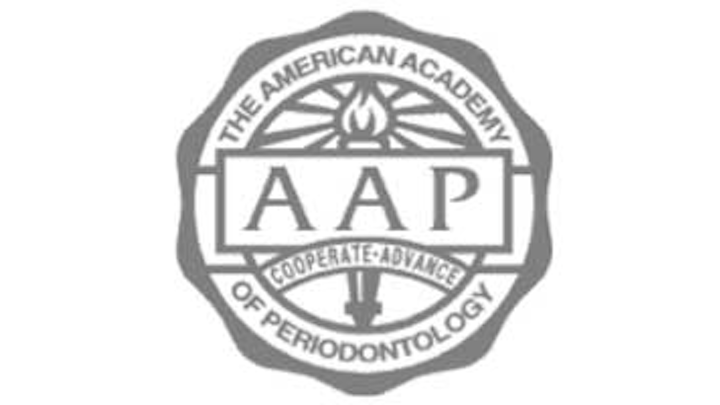 Terrence J. Griffin, DMD, a periodontist in Boston, has been installed as the American Academy of Periodontology's (AAP's) president during its 102nd Annual Meeting, held September 10–13, 2016, in San Diego, California. Other newly installed AAP leaders include President-elect Steven R. Daniel, DDS, of Murfreesboro, Tennessee; Vice President Richard T. Kao, DDS, PhD, of Cupertino, California; and Secretary/Treasurer Bryan J. Frantz, DMD, MS. Wayne A. Aldredge, DMD, of Holmdel, New Jersey, will act as the academy's immediate past president. Dr. Griffin has served on 12 AAP committees since becoming a member. He maintains a private practice in Boston and has served as the director of Tufts University's postdoctoral periodontology program for 16 years. Dr. Griffin received his dental degree from Tufts University School of Dental Medicine and went on to serve in the US Navy, where he completed a one-year fellowship in periodontics at Marine Corps Base Camp Lejeune in North Carolina.After completing his two-year tour of duty, he rejoined Tufts University as a postdoctoral fellow in periodontology, earning his certificate of advanced graduate studies in periodontology immediately after graduation.MORE FROM THE AAP |American Academy of Periodontology recognizes members for contributions to the dental specialty
Steven R. Daniel, DDS, president-elect
A Knoxville, Tennesee, native, Dr. Daniel has been a practicing periodontist in Murfreesboro, Tennessee for more than 33 years. He earned his dental degree and certificate in periodontics from the University of Tennessee School of Dentistry. Dr. Daniel became a diplomate of the American Board of Periodontology in 2005. In addition to his service with the AAP, he has served as a trustee for the Tennessee Society of Periodontists and the Southern Academy of Periodontology.
Richard T. Kao, DDS, PhD, vice president: Dr. Kao, who maintains a private practice in Cupertino, California, is an adjunct clinical professor of periodontology at the University of the Pacific School of Dentistry and a clinical professor in the Department of Orofacial Sciences at the University of California San Francisco, where he earned his dental degree, periodontal certificate, and doctorate in experimental pathology. Dr. Kao has previously served as a trustee of the California Dental Association and AAP, and is a past president of the California Society of Periodontists.
Bryan J. Frantz, DMD, secretary/treasurer: Dr. Frantz has maintained a private practice in the Scranton, Pennsylvania, area for more than 25 years. He also serves as clinical associate professor at Commonwealth Medical College's Department of Surgery, Eastman Institute of Oral Health, and at Temple University's Kornberg School of Dentistry, where he earned his dental degree. A past president of the AAP Foundation, Dr. Frantz has held positions on a number of AAP member committees and task forces. He also is a past president and board chairman of the Scranton District Dental Society.
Dr. Wayne A. Aldredge, DMD, immediate past president: A member of the AAP since 1995, Dr. Aldredge has more than 20 years of professional dentistry experience, first honing his general dentistry skills as an army captain at the US Military Academy at West Point. In addition to maintaining a private practice, Dr. Aldredge is also a lecturer and researcher whose interests include guided bone regeneration, dental implants and surgical technique, localized delivery of chemotherapeutic agents, and connective tissue grafting.
Newly installed AAP officers will serve a term ending with the appointment of a new slate of officers at the AAP's 103rd Annual Meeting in Boston, to be held September 9–12, 2017.

MORE READING | Nonsurgical periodontal disease treatment: The periodontist's point of view

The American Academy of Periodontology (AAP) represents nearly 8,000 periodontists—specialists in the prevention, diagnosis, and treatment of inflammatory diseases affecting the gums and supporting structures of the teeth, and in the placement of dental implants. Periodontics is one of the nine dental specialties recognized by the American Dental Association. For more information, visit the AAP website.

---
For the most current dental headlines, click here.

---