2016 North American Saliva Symposium coming in December
This symposium is of great interest to dentists. The technique is recommended for diagnosing a variety of diseases, with many advantages.
Sep 22nd, 2016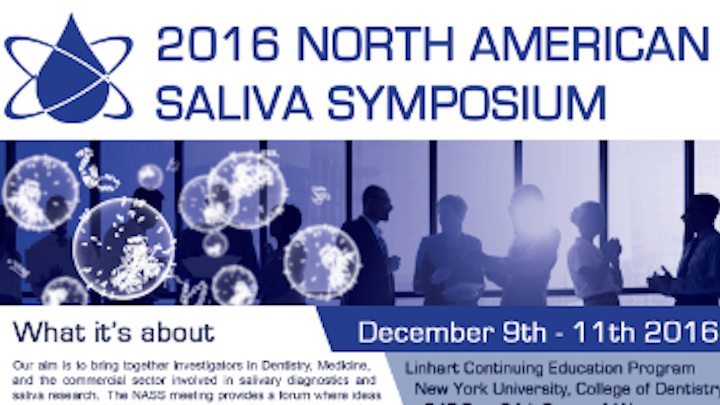 Salivary diagnostic technology is being investigated globally for a wide variety of diseases and conditions, including oral cancer, lung cancer, dental caries, Alzheimer's disease, and Parkinson's disease, among many others. There are significant advantages to salivary testing, including non-invasive sampling and a virtually unlimited supply. Salivary testing for periodontal pathogens, HPV, and oral cancer are already commercially available.
The 2016 North American Saliva Symposium will bring together investigators in dentistry and medicine involved in salivary diagnostic research. Attendees will have the opportunity to hear the latest research updates and participate in a forum where ideas are shared and collaborations formed. The symposium will be in New York City at the New York University, College of Dentistry, December 9-11, 2016. Registration is available at salivasymposium.com.