Dentistry 101: Always place the patient first
Dr. Stacey Simmons, editorial director of Breakthrough Clinical, says the words "Always place the mission first" were drilled into her head during a recent Spartan race, during which she carried a 60 lb. sand bag in the dark for four hours while doing various obstacles meant to test her physical and, most importantly, mental strength. In her editor's note for February, she applies this concept to dentistry by using the term "Always place the patient first." She introduces the articles in this issue that can help us eliminate those clinical barriers that may prevent us from keeping patients' best interests in mind.
Feb 3rd, 2016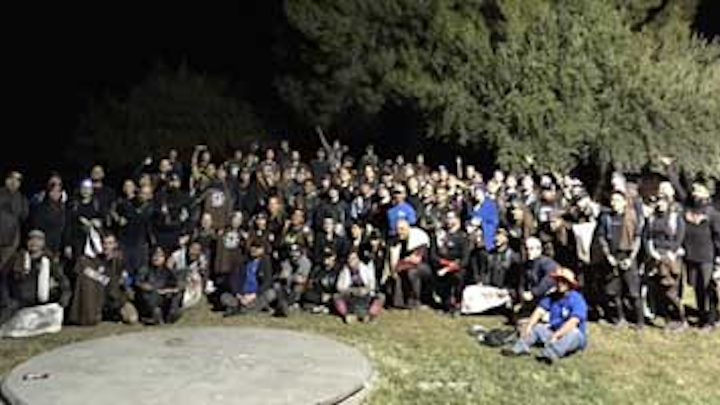 This article first appeared in the newsletter, DE's Breakthrough Clinical with Stacey Simmons, DDS. Subscribe here.

"Always place the mission first." Those words were drilled into my head this last weekend at a Spartan race, where I carried a 60 lb. sand bag in the dark for four hours while doing various obstacles meant to test my physical and, most importantly, mental strength. Crazy? Maybe (yes!), but when we apply that concept to dentistry, it makes sense. If you switch out "mission" for "patient," you can easily see what I mean: "Always place the patient first." Patients are, after all, the reason we have a job and are able to do what we love to do. We must always have their best interests in mind, despite the clinical challenges that so often accompany treatment.

The featured articles in this month's edition are to help us with those clinical barriers that cause us to sometimes forget to "place the patient first."

Obstacle No. 1: Unsuccessful root canal. What are your options? Technology is a beautiful thing and Dr. Brian McCormack shows us how the use of CBCT can enhance the outcome of microsurgical endodontics.
Obstacle No. 2:Chronic periodontal disease. Do you treat it with or without adjuncts? The answer may surprise you in this article by the American Academy of Periodontology's President, Dr. Joan Otomo-Corgel.
Obstacle No. 3:Patient complains of a "lump under her tongue." Break out the path book and put your skills to the test, because Dr. Kevin Connor is back with another thought-provoking pathology case.

Enjoy, friends!



Stacey L. Simmons, DDS
Editorial Director, DE's Breakthrough Clinical with Stacey Simmons, DDS

This article first appeared in the newsletter, DE's Breakthrough Clinical with Stacey Simmons, DDS. Subscribe here.

LAST MONTH . . . Never stop learning, because life never stops teaching