UB chosen as first dental school to participate in new ADEX pilot
Dec 2nd, 2014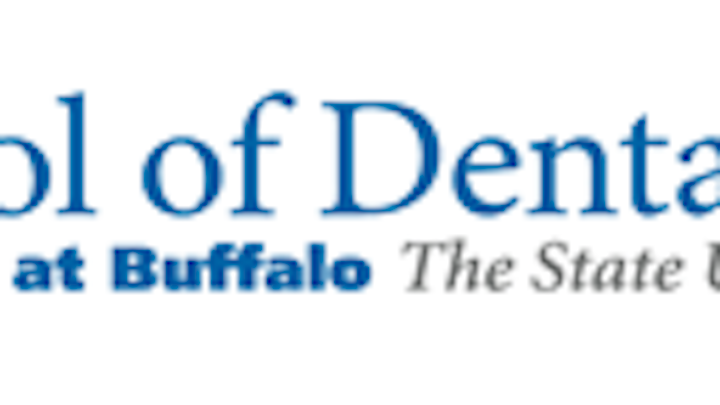 Each year as dental students prepare for their licensure examinations, dental schools across the country face the challenge of finding patients so that the students can demonstrate their clinical skills.
In the past the University at Buffalohas held "Prophy Day," which offered a free day of dental care to faculty, staff and students, providing state-of-the-art dental care to university citizens at no charge while recruiting examination patients for students.
But that is about to change.
The American Board of Dental Examiners (ADEX) has selected the UB School of Dental Medicine as the first site of the "The New York Pilot Enhanced CIF (Curriculum Integrated Format) Examination."
The pilot exam program requires that individuals who are assessed during student clinical examinations must be established patients at the dental school prior to the examination, a move designed to address concerns raised by examining a patient once, for the exam, and not following up.
"This is a great step forward to decrease the ethical concerns with existing patient-based licensure examinations in dentistry," says Michael Glick, dean of the dental school. "As the first school chosen, we are excited to have the opportunity to keep UB at the forefront of clinical practice needs, combined with ethical standards for live patient licensure examinations."
Maxine Feinberg, DDS, president of the American Dental Association (ADA), also expressed support for UB's participation in the pilot examination.
"I was excited to hear about the pilot program at the University at Buffalo School of Dental Medicine that will now allow dental school faculty to approve board lesions from existing school patients," said Feinberg. "The New York Pilot Enhanced ADEX CIF Examination will hopefully make it easier for students to identify patients and reduce some of the stress associated with the examination process."
In addition to having established patients participate in the examination, the required conditions/lesions/pathologies that the dental school requires students to have proficiency in treating must be subjected to standardized calibration.
The process to prepare for the pilot examination will involve two steps. First, the new examination protocol will rely on dental school faculty to approve board lesions/conditions from existing dental school patients and certify they are a part of an approved treatment plan. Second, a calibration session to standardize how lesions and conditions are categorized and chosen for the examinations will be held for UB dental school faculty in December.
Joseph E. Gambacorta, assistant dean for clinical affairs at the UB dental school, will supervise these activities.
"This new approach will reduce student anxiety while improving patient satisfaction and continuity of care," said Gambacorta.
The first examination will take place on Jan. 20.
Related Articles
Boston University to become first seamlessly integrated Digital Dental School in the nation
What are dental students taught about CBCT?