Nasseo prepares for multiple clinical studies on its titanium nanotube dental implant
Nasseo prepares for clinical studies of its nanotech dental implant.

May 2nd, 2014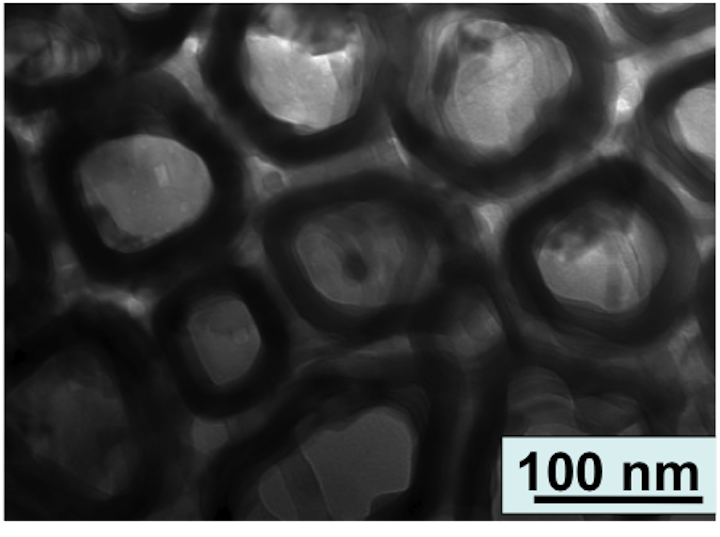 Following the issuance of its core patent and the FDA 510(k) clearance of its Nasseo TiArray™ Dental Implant system, Nasseo is announcing plans for clinical studies this year. Nasseo's clinical studies will focus on showing the anti-inflammatory, anti-bacterial, and soft tissue adhesion benefits of Nasseo's proprietary nanotube implant technology. An upcoming clinical study for the TiArray™ Dental Implant will take place at A. T. Still University's Arizona School of Dentistry & Oral Health (ASDOH).

"I am very excited to work with Dr. Smith [CEO of Nasseo] and Nasseo," said Dr. Jack Dillenberg, Dean of ASDOH. "...These initial clinical studies will investigate the clinical benefits of faster healing and better soft tissue integration for implants, which will result in a higher standard of care."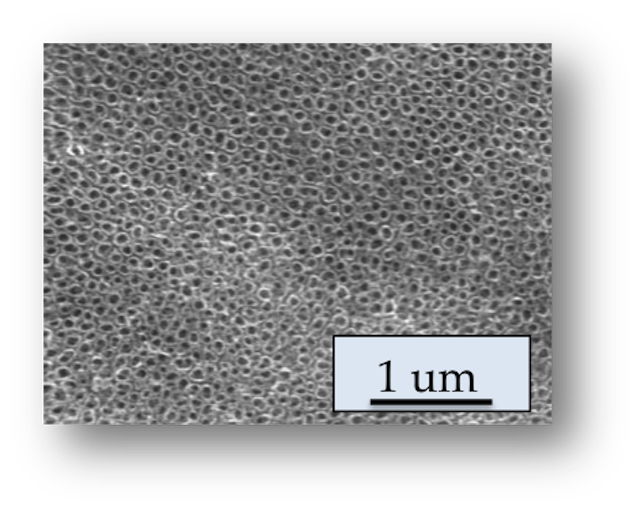 Above: TiArray nanotube surface
The $1 billion U.S. market for dental implants is projected to double over the next five years with 70% of adults missing at least one tooth and 25% of adults over the age of 65 missing all of their teeth. The growth in this market may highlight shortcomings in existing implant options. For example, peri-implantitis is a large and growing problem where inflammation causes damage to the soft and hard tissue surrounding the implant, which results in subsequent implant failure. Next generation implants are needed that reduce inflammation and bacterial adhesion for long-term clinical success.
Nasseo's proprietary nanotube implant technology is the result of over 10 years of research and development at the UC San Diego Bioengineering and Materials Science Departments and the Bio-Implant Laboratory at Lund University in Sweden. The research has resulted in over 15 scientific publications and a wealth of unpublished data. Nasseo has successfully integrated this nanotechnology into the TiArray™ Dental Implant system, hoping to address the lack of soft tissue connection and inflammation problems that plague current standard of care dental implants.
The Arizona-based clinical studies will follow the Company's history of success in the state. To date, Nasseo has been selected for the prestigious BioAccel/BioInspire Medical Device Incubator, received the Arizona BioIndustry Association's (AzBio) Fast Lane Award, was a finalist for the Innovator of the Year award at the AzTechCouncil Governor's Celebration of Innovation (GCOI), was selected to compete in the inaugural Venture Madness competition, and succeeded among hundreds of applicants to win the $250,000 Arizona Innovation Challenge Grant.
"With these studies, we will provide insight into the key clinical benefits that Nasseo can offer to patients and clinicians," said Nasseo Co-Founder and CEO Dr. Garrett Cale Smith. ASDOH has been tremendously supportive of our mission to improve the standard of dental implant care and understands at a fundamental level the impact that our groundbreaking product could have on the lives of millions of patients."

Following the clinical studies and the market launch of the TiArray™ Dental Implant system, the Nasseo plans to further evaluate strategic partnership possibilities and to proceed with additional commercial applications of its platform nanotechnology. Nasseo's nanotube implant technology can be applied to numerous materials (titanium, tantalum, zirconia, cobalt chromium, PEEK, etc.) and applications (spinal implants, craniofacial plates, bone anchors, hearing aids, ocular devices, etc.).
For more information on this story, contact Kayvon Pourmirzaie at (858) 232-9550 or kayvon@nasseo.com.
Related: Nasseo selected to World's Best Technology Showcase 2012

About Nasseo, Inc.
Nasseo, Inc. is a medical device company that provides patients and clinicians with the next generation of dental and orthopedic implants. Nasseo's proprietary nanotube technology has been developed over 10 years starting at the University of California San Diego (UCSD) and is backed by an issued core patent with a 2005 priority date, numerous other patent applications, and prestigious scientific publications detailing large animal and repeatable data studies.
Nasseo's 1st product, the TiArray™ Dental Implant system, has received FDA clearance and Nasseo's 2nd product, a PEEK based spinal implant, is currently in product development. Nasseo is a member of the BioAccel/BioInspire Medical Device Incubator and is a CONNECT Portfolio company. Nasseo is based in Peoria, AZ and San Diego, CA. Visit http://www.nasseo.com for more information. For more information about the Nasseo TiArrray™ Dental Implant, Nasseo's proprietary nanotube implant technology, and/or investment and partnership opportunities, please contact us.