New dental product: Hyperion X9 scanner debuts
Next generation digital pan/ceph/3D CBCT scanner is a modular system.

Feb 28th, 2013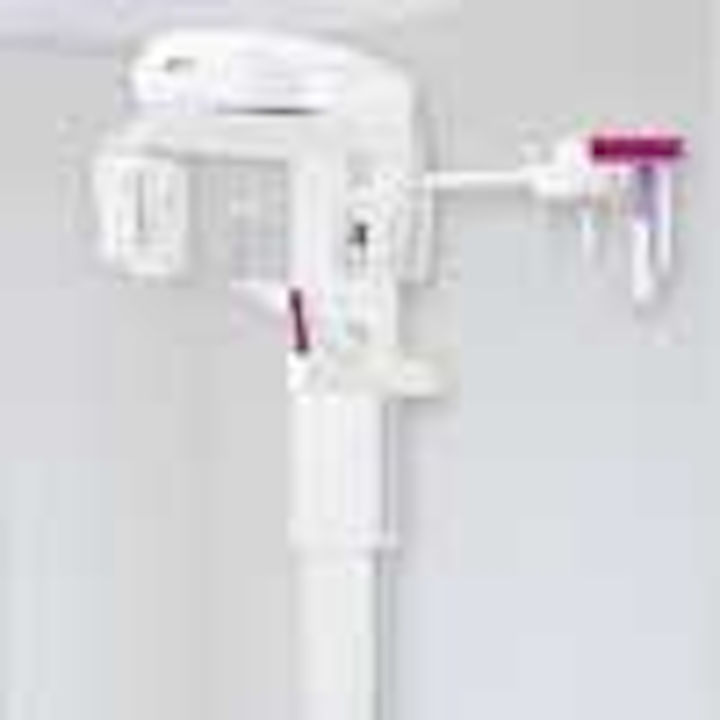 CHARLOTTE, North Carolina--Building on the Hyperion X7 panoramic imager, MyRay has announced launch of a next generation digital pan/ceph/3D CBCT scanner: the Hyperion X9.

Based on MyRay's motto "New Comfort in Digital Imaging", the X9 is a modular system that help meet practices' varying needs and comes with smart features to benefit patients and users.
A total of 40 2-D programs make Hyperion X9 an answer to diagnostic demands. From bitewings, wide-focus panoramic, and volumetric tomography to multiple ceph, TMJ and sinus projections, X9 delivers imaging.
The X9's 3-D CBCT module is available with an 11x8-cm or 11x5-cm image detector. Unlike several other hyprid units on the market, the X9 achieves full arch scans, including third-molar dentition and surrounding bone structure, even in adult males.

Variable collimation allows for several fields of view with detectors to match diagnostic needs. Hyperion's super-charged NNT 4.0 clinical software comes with a pre-stocked implant library to simulate implant placement in the acquired datasets.

High-speed processing, multilevel specialty-specific user interfaces, and DICOM exporting for third party applications are featured.
Hyperion X9 is modular and field-upgradable to ceph and CBCT. The upgrades will result in no more than two hours of downtime to help dentists focus on adding new treatment options without lengthy equipment changes.
For more information call (800) 416-3078 or (704) 731-5293 and visit www.myrayamerica.com.

To comment on this product, go to http://community.pennwelldentalgroup.com.