NewTom mobile VGi 3D Cone Beam CT
Service expands to Tennessee, Kentucky, North Carolina, and Massachusetts.
May 13th, 2010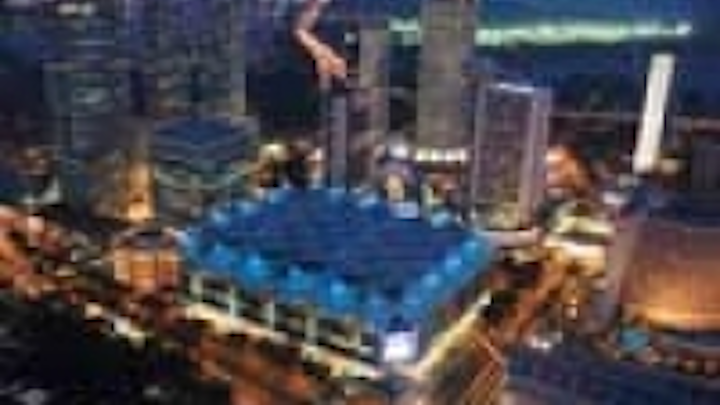 ELMSFORD, New York--AFP Imaging Corporation, a provider of warrantied 3D mobile Cone Beam CT solutions, has announced the availability of mobile 3D Cone Beam CT Imaging services continues to expand. AFP Imaging has added three new mobile imaging operations that servies six states. Tru Imaging in Tennessee and Kentucky, Diagnostic 3D Imaging in North Carolina, and Mobile Maxillofacial Imaging in Massachusetts, New Hampshire, and Maine are the latest mobile 3D imaging operations that use the NewTom VGi Cone Beam 3D scanner. These additions, as well as the other independently owned 3D mobile Cone Beam CT businesses that feature the NewTom VGi, can be seen at www.afpimaging.com/newtommobileimagingcenters.The mobile 3D Cone Beam imaging service is an alternative to the traditional "brick and mortar" dental imaging centers and offers less radiation than a medical CT scan. The mobile imaging approach eliminates the inconvenience to patients and practitioners of referrals to offsite specialty imaging centers by bringing the NewTom 3D Cone Beam scanner directly to the doorstep of the doctor's practice.Capturing the maxillofacial region in a scan provides the dental physician with a 3‐dimensional representation of the maxillofacial skeleton. The NewTom VGi unit provides life‐size crosssectional images of the mandible and maxilla to assess the quality and quantity of bone, and spatial orientation of critical anatomical structures for pre‐ and post‐insertion of implant fixtures. Other applications include analysis for TMJ, orthodontic, maxillofacial surgery, as well as airway assessment essential for correcting obstructive sleep disorder.The benefits of 3D mobile imaging and the NewTom VGi apply to patient and physician. On‐site CB 3D scans, with immediate delivery to the doctor, offer greater treatment acceptance and increased office efficiency. The patient should enjoy the customer service while getting a more accurate diagnosis and treatment plan for a more predictable outcome. Patients also appreciate the continuity of care that the practice provides, including as little as 100 times less radiation when compared to a medical CT scan.Joseph Coursey, MICOI (Master of the International Congress of Oral Implantologists), of Russellville Dental Lab in Russellville, Ky., commented, "In the new dynamic of coordinating outcomes for patients among labs, surgeons, and restorative doctors, nothing has brought more to the table in recent years than Cone Beam CT technology. We've been able to coordinate cases with ease that may have been failures just a few short years ago. Cone Beam CT means that we're all on the same page before the patient has major work done."For additional information, visit www.afpimaging.com.To read more about 3D Cone Beam imaging, go to www.dentistryiq.com/index/display/article-display/373181/articles/dental-economics/dental-product-news-2/technology/Cone_beam_imaging.html.To comment on this product, go to community.pennwelldentalgroup.com/.