President's Message: from Jean
In past columns, I have urged our members to reach out to other women in their areas to start new local chapters.
Jun 1st, 2004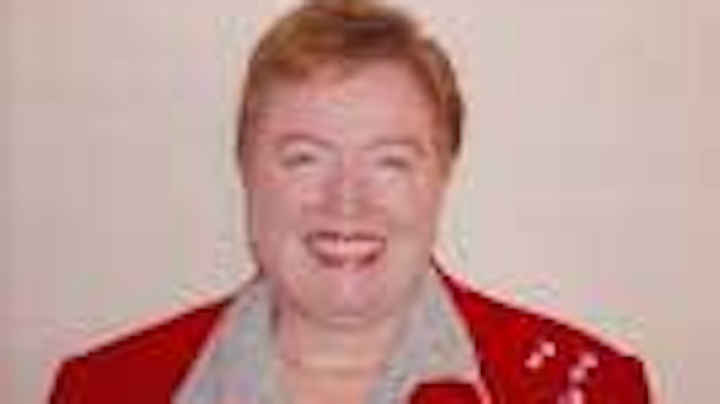 In past columns, I have urged our members to reach out to other women in their areas to start new local chapters. This month, I'd like to share a few thoughts with you on exactly how to go about doing this.
Most of us have circles of friends from dental school or work with whom we keep in very loose contact because of the many stresses put on our busy lives. How about just picking up the telephone and giving one of them a call to get together for dinner after work one night? It's not that hard. And it's probably something you've wanted to do for a while but were always too busy to get around to. Well, don't put it off any longer. Ask your friend to ask a couple of her friends to come too, and tell those friends to ask a couple of their friends to come along. You'd be surprised how quickly your small gathering expands and how much you all will have in common.
Next, suggest a few activities to set up an agenda for future meetings. Some of the things you might consider are a CPR course for the group and their team members, dinner out at a special restaurant, a study club with members as speakers, a spa night at a local resort, or a night of beauty at a local beauty school where your members teach the students how a beautiful smile compliments their makeup. Charity is another activity to consider. Our Smiles for Success program is one of the most rewarding activities you can participate in. (In case you aren't familiar with it, Smiles for Success is an AAWD program that provides free dentistry for women who are working to get off welfare and back into the workforce.) Other activities could be an oral cancer screening at a local bank or other location as a community service. This kind of event is not only fun, but it also provides great public relations for participating dentists.
The important thing is to pursue activities that don't waste people's time. And to make sure it's fun! That's a very important part of AAWD. Don't ever forget that part!
The next thing is to become incorporated as a legal entity to qualify as a nonprofit organization. Our central office can provide you with templates for setting up, but you will need a local lawyer for the filing. Incidentally, you can use the wording "AAWD" in your local chapter's name, but it needs to be specific, such as "AAWD of New York" or wherever you are located. Your bank account will require that full name also.
The next part seems like the hard part — collecting dues. But it's not really so hard. After all, we're used to collecting in our dental offices every day, aren't we? I suggest that you collect the national dues at the same time you collect the local dues. It's easier for the members, and you can send just one check to headquarters with the names of those who register.
You will also need a constitution and bylaws, and officers for the local chapter. Again, our central office can send you a template to use as a starter. Debbie Gidley, AAWD's executive director, is incredibly helpful and will be happy to help in any way possible. Just pick up the phone and call (800) 920-2293 or email us at info@AAWD.org.
Summer is almost upon us. It is a great time to start planning so that you can have something concrete for your local group by fall. Make that call! Get your friends together. You'll have fun and find the spirit of AAWD. You'll learn what we mean about enriching the diverse lives of women dentists, because you'll be there doing just that.
And if you haven't done it yet, make your plans to go to Anaheim for the AAWD Annual Meeting, July 10 and 11. You'll meet a great bunch of women, and you'll be glad you went.
Jean Furuyama, DDS