Carestream Dental unveils new CS 9300 Select
Carestream Dental presents new advanced solutions at the American Association of Oral and Maxillofacial Surgeons annual meeting
Sep 13th, 2012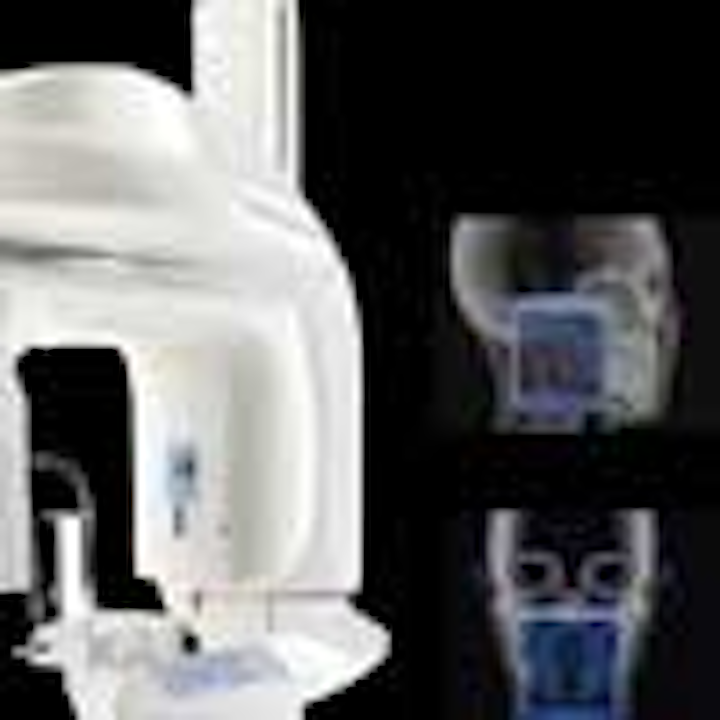 SAN DIEGO – Carestream Dental introduced the CS 9300 Select, CS WinOMS v8.5 with digital consents and the Lexicomp drug list partnership at the 94th Annual American Association of Oral and Maxillofacial Surgeons (AAOMS) annual meeting Sept. 15.
Edward Shellard, DMD, chief marketing officer and director of business development for Carestream Dental, said, "With our new CS 9300 Select configuration, we are making it possible for more practitioners to be able to invest in a 3-D imaging unit that not only provides them with outstanding image quality, but also covers a wide scope of clinical applications."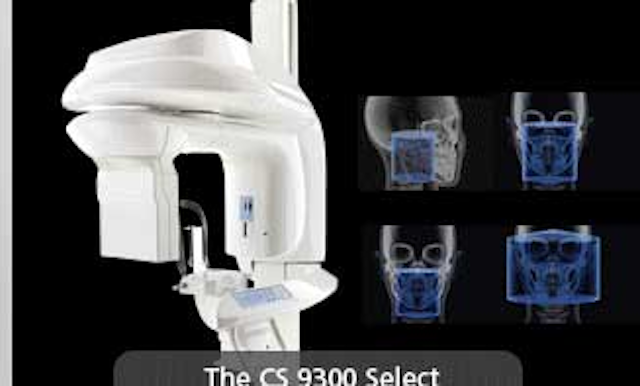 Designed for ultimate practice versatility, the CS 9300 Select is a multi-purpose extraoral imaging system that is tailored to meet any practice's diagnostic needs and budget. A new addition to the CS 9300 family, the CS 9300 Select is complete with 3-D cone beam computed tomography (CBCT) and 2-D digital panoramic imaging, in addition to an optional cephalometric modality. The differences between the CS 9300 Select and the original CS 9300 (launched in 2011) are the number and sizes of the 3-D fields of view offered.

With four selectable fields of view ranging from 5 cm x 5 cm to 10 cm x 10 cm, the CS 9300 Select is an affordable and practical option suitable for general practitioners and specialists placing implants or performing endodontic procedures, periodontal treatments and oral surgeries of the teeth and jaws.

The CS 9300 Select gives practitioners the ability to limit radiation exposure by collimating the field of view to a precise region of interest. This supports the ALARA Principle, or "As Low as Reasonably Achievable," which dictates that every precaution should be taken to minimize radiation exposure for patients.

Also being unveiled is the latest release of Carestream Dental's practice management software for oral and maxillofacial surgeons. For the first time, the software is being introduced as CS WinOMS to better align with the Carestream Dental brand. CS WinOMS v8.5 will include digital consents as part of EMR notes.
Finally, enabling OMS practitioners to spend more quality time on patient care, Lexicomp, Inc., a Carestream Dental partner, will now provide practitioners with comprehensive drug information and clinical reference content.

"Carestream Dental strives to provide practitioners with products that work together to complement practice workflows," Shellard said. "Together, digital consents for CS WinOMS v8.5 and the Lexicomp drug list put more time back in our customers' days so they can focus on their patients."

For more information on Carestream Dental's solutions or to request a product demonstration, call (800) 944-6365 or visit carestreamdental.com.