This dentist believes so strongly in the benefits of flossing, he wrote a book
Flossing is highly underrated, believes Dr. Ben Young. He wants his peers and patients to understand its value, so he wrote a book.

Sep 17th, 2014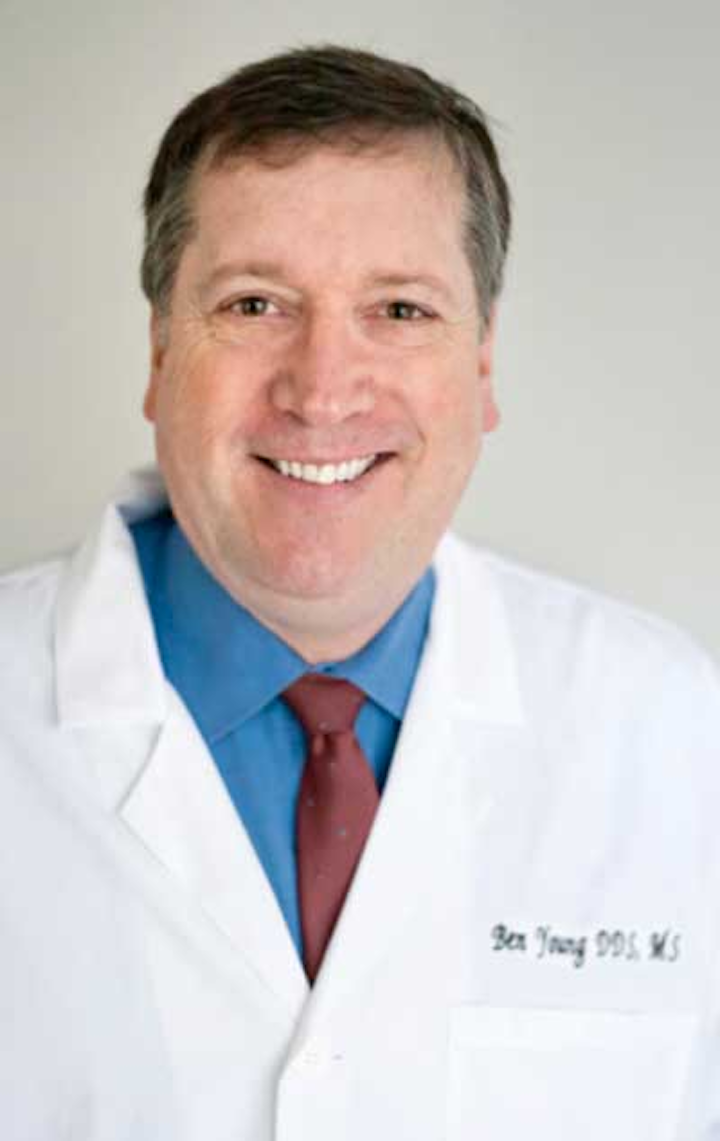 Dr. Ben Young, a periodontist in San Antonio, is a second-generation and former Air Force dentist who has made it his mission to promote flossing. This seemingly routine procedure is very underrated, in Dr. Young's opinion, and he believes his peers could do more to promote this extremely beneficial action among their patients.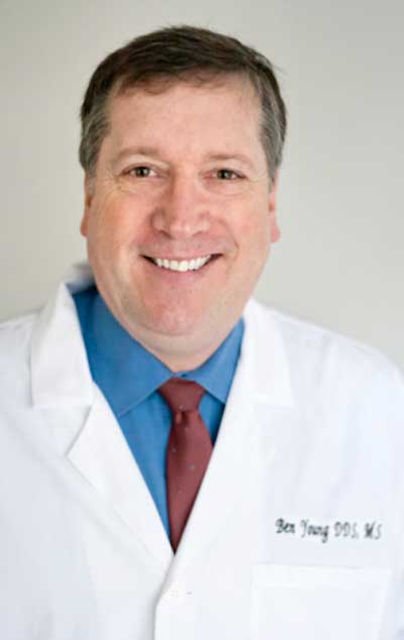 His answer to this dilemma is to write a book, "The Joy of Flossing," which he plans to have available on Amazon by mid-October, just in time for the ADA's annual session. (He hopes to have ADA support of this project for full distribution of a published version to other dentists.) The book is written for all audiences ages teen to adult, and Dr. Young hopes his peers will take a serious look at it as well and promote it among their patients.
BY DR. YOUNG:An open letter to my fellow dental professionals about flossing

How does he promote flossing among his own patients, particularly the young ones? "I tell them it will make them better kissers! It's no secret that flossing helps with bad breath. No one wants bad breath when they kiss."
How was Dr. Young able to expand the topic of flossing into an entire book? "This book is about 40 pages. I want it in this small format so that readers can complete it in one or two readings. After that it can be a reference for those who want to improve their flossing. I hope that my readers will share it with their family and loved ones."
This is the first book Dr. Young has written, and he acknowledged it's been "a slow, frustrating, and maddening process," but he's had a good support team that has helped him complete the project.
The idea for a book started with him as far back as dental school. "I saw how some dentists mistreated a young woman who was giving a lecture on flossing," he said. "Some of the other dentists were not very nice to her, but I saw then the importance of flossing and how it could improve each patient's life. Later, I supervised the military technical instruction for the military hygienists who worked with Air Force periodontists. Those were two of the reasons, among many others in my career, that made me want to write this book."
Dr. Young took the time to address a few more of our queries.
DIQ: Why do you believe basic flossing is better than other methods?
Dr. Young: The space between teeth is hard to reach with other methods. Only floss can effectively slip into some areas.
DIQ: Flossing still has the reputation of being difficult or perhaps not even that beneficial, even among some of your peers. Why is this?
Dr. Young: In today's fast-paced world with so many forms of communications, it's very important to teach flossing. I believe that many dentists want to help their patients improve their health. We know it's good for our patients; we just don't have time to always address it. I believe my peers will want a simple book that helps their patients understand how to effectively floss.
DIQ: Do you think your own patients are above average flossers?
Dr. Young: Of course! I think once they find that it's easy to put a correct flossing technique into their daily routine that they appreciate how it will help their health.
DIQ: Does your staff appreciate your message and feel it is helping the practice?
Dr. Young: My team believes in the value of flossing because they see the impact for those who have issues with gum disease.
DIQ: How was the response from your peers when you asked for help with the content of the book?
Dr. Young: I received some tremendous interest in the book. I'm putting together a list of those dental professionals who asked to review the book. Their input and support is very important to this effort.
DIQ: Are there any other books out there dedicated solely to flossing?
Dr. Young: Yes, there are sections in some textbooks on flossing. And there are children's books. My book is written for everyone from teens to adults.
DIQ: Please elaborate on anything you feel is important that we may have left out.
Dr. Young: I believe flossing should work in harmony with regular dental visits. As a first-line tactic in dental disease prevention, it helps patients who do it correctly. For most, it can often help lower the likelihood of serious gum disease.
DIQ: Thank you, Dr. Young, for sharing your passion about flossing and improving the health of dental patients with DIQ readers.