Sirona announces CEREC software for orthodontics
New product guides CEREC users in creating full-jaw models for a variety of orthodontic treatment options.

Apr 25th, 2014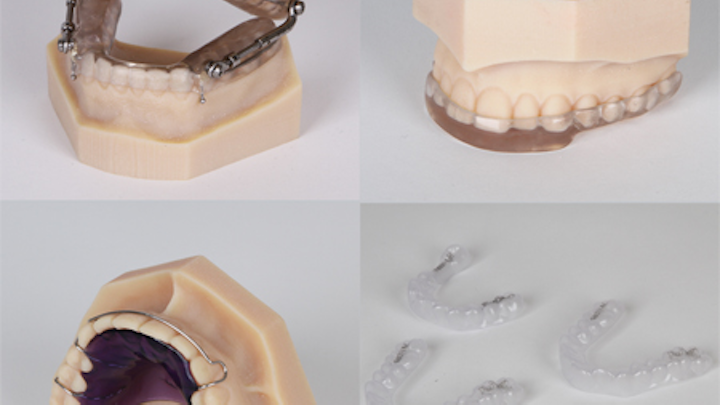 BENSHEIM/SALZBURG--Sirona expands its orthodontic product line with the new CEREC Ortho software for orthodontic scanning.

Shown as a work in progress at the 2014 annual session of the American Association of Orthodontists, the software is scheduled to be made available to CEREC Omnicam users near the end of the year once it has regulatory clearance in the U.S. and Europe.
The new CEREC Ortho software allows orthodontists to prepare a digital model of the dental arch by using a continuous imaging technique. The program guides users through steps of the patent-pending guided scanning process to help ensure that the intraoral camera captures the required information quickly and easily.

Acoustic signals, images, and brief on-screen explanations assist users with the camera work. The data can be easily exported for orthodontic treatment planning and the production of the required appliances.

A seamless Dolphin 3-D interface aids diagnostics and patient education while a dedicated file transfer to ClearCorrect allows for the production of clear aligners. Classic appliances can be ordered from any orthodontic laboratory in the Sirona Connect network.

"Our orthodontic software opens a completely new treatment field for our CEREC customers," said Roddy MacLeod, vice president CAD/CAM Systems at Sirona.

"CEREC digital impressions are being developed for all orthodontic applications and the production of any kind of orthodontic appliance."
The CEREC-supported process accelerates treatments and reduces costs because it does away with the cumbersome production, shipping, and storage of plaster models. Patients do not have to wait as long for their orthodontic appliances. In addition, ease of use facilitates the delegation of tasks to other members of the practice team.

"Creating accurate digital models with CEREC is much more comfortable for the patient," said Dr. Marc Lemchen, a CEREC ortho tester.

"The seamless export to Dolphin and our preferred lab makes delivery of appliances to the patient quick and smooth."

For more information, go to wwwsirona.com.

To comment on this product, go to http://community.pennwelldentalgroup.com.