Gendex gives dentist vision
Sensors designed to simplify migrating from film, or upgrading an existing digital system.
May 14th, 2010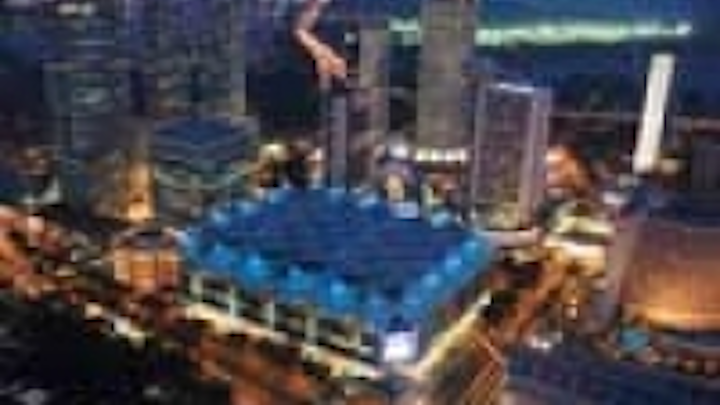 DES PLAINES, Illinois--Gendex unveiled the GXS-700 intraoral sensors at the 2010 California Dental Association Meeting in Anaheim, Calif. As the eighth generation digital sensor from Gendex, the GXS-700 system comes from a lineage of imaging for digital sensors. From enhanced image acuity and improved patient comfort, to portability, ease-of-use, and product sustainability, these new sensors underscore the company's desire and commitment to help advance dental practices with affordable solutions."Enhancing image quality to elevate diagnostic capabilities was our highest priority in the design of the GXS-700 sensors," stated Matt Reintjes, vice president of sales for Gendex. The sensor's advanced CMOS sensor technology delivers more than 20 visible line pairs per mm, and its small 19.5μm pixel size highlights the smallest details and emphasizes distinctions in density. The result: high-resolution images. Offering the flexibility to meet the needs of patients in the practice, the GXS-700 system is available in two ergonomically designed sizes suited for children and adults. Rounded corners and smooth-edge finishes comfortably fit the anatomical shape of the mouth. In addition, the durable materials and components used in the manufacture of this product increase its life span. GXS-700 sensors were engineered for smooth integration into practice-management systems. As an additional time-saver, the "Always Ready" technology automatically recognizes the presence of radiation; there's no need to initiate image capture through the software. Plus, Hi-Speed USB 2.0 connectivity offers optimum portability--without controllers, adapters, or docking stations. The sensor simply plugs directly into USB 2.0 port on the computer for speed and efficiency. Dr. John Flucke noted that his initial reaction was "WOW!" He added, "We were the first dental office on the planet to use this system in a live clinical situation, and the entire staff marveled as the images appeared on the screen. Gendex has just raised the bar dramatically for digital radiography."Learn more about the full line of Gendex products at www.gendex.com.To read more about Gendex, go to www.dentistryiq.com/index/display/article-display/4525373091/articles/dental-economics/volume-100/issue-4/columns/practice-prudence.html.To comment on this product, go to community.pennwelldentalgroup.com/.