Dental painkiller prescriptions are leading to teenage addiction
A look at alternatives to treat pain
May 23rd, 2019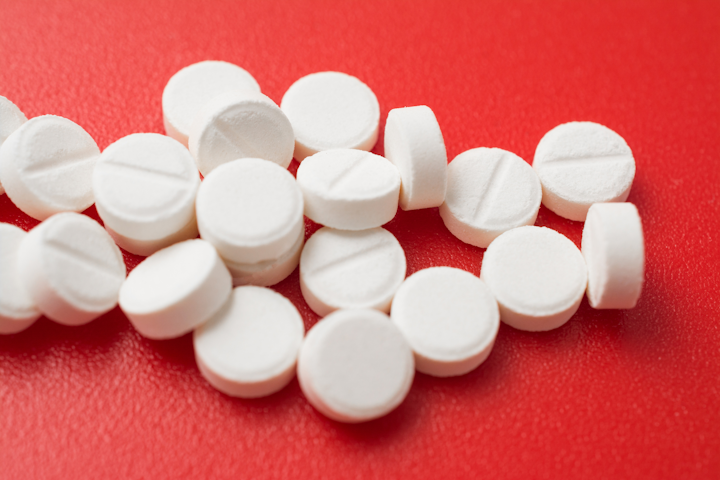 © Bisonov | Dreamstime.com
Recent studies conducted by the Journal of American Medical Association (JAMA) and the Journal of the American Dental Association (JADA) have shown that there is an increased risk for opioid addiction in teenagers and young adults after being prescribed painkillers for dealing with the pain associated with the extraction of the third molars (wisdom teeth). Dentists typically will prescribe Vicodin, the most commonly prescribed opioid pain reliever by US oral surgeons.1 It is no coincidence that the pain killer is also the most frequently abused prescription drug. The study done by JADA also included that over the counter painkillers, such as ibuprofen, were as affective as the opioid based pain killers like hydrocodone and Vicodin.
With the ongoing opioid epidemic in this country, it is concerning that dental clinicians continue to prescribe these opioid-based painkillers while harmless over the counter painkillers have proven just as effective. It is the responsibility of the dental clinician to ensure that patients are comfortable and pain free after a procedure. But managing pain without heightening the risk of patients becoming dependent on addictive substances is critical. Now that it is clear that prescription drugs in dental pain relief applications are doing a lot more harm than good, it's time for a change. Dentists are the most common prescribers of opioids to teens, according to another JAMA study.2 Last year alone, they wrote 18.1 million prescriptions. It's time to better educate our dentists and all health professionals on alternative practices for pain management.
Taking two Tylenol (400 mg acetaminophen) with one Advil (200 mg ibuprofen) every four to six hours is as effective as taking one Tylenol with codeine—without the side effects. Also, getting ahead of pain is always easier than trying to treat pain once it starts. In other words, if you have a planned procedure you might want to take the NSAID before leaving the office.
In addition to this treatment plan, there are also some natural remedies a patient can seek. Here is a list of a few of the most effective:

Salt water rinse: A first line of treatment, salt water is always great as a natural disinfectant and way to remove debris left over from a procedure that might be causing pain.




Cold compress: A cold compress on a painful area causes blood vessels to restrict—which lessons the pain!

Garlic: Crushed garlic in the form of a paste acts as a pain reliever and also kills harmful bacteria.

Clove oil: Clove oil is a natural antiseptic which is known to reduce pain and inflammation. You can either rub it on the effected area with a cotton swab or add a drop of oil to water and use it as a mouthwash.

Thyme essential oil: Similar to clove oil, you can rub this oil right on the affected area for relief.
References
Moore PA, Dionne RA, Cooper SA, Hersh EV. Why do we prescribe Vicodin? J Am Dent Assoc. 2016;147(7):530-3. doi: 10.1016/j.adaj.2016.05.005.
Volkow ND, McLellan TA, Cotto JH, Karithanom M, Weiss SR. Characteristics of opioid prescriptions in 2009. JAMA. 2011;305(13):1299-301. doi: 10.1001/jama.2011.401.
---
Adam S. Harwood, DMD, is a graduate of the Tufts University School of Dental Medicine with an advanced degree in endodontics. He was the first endodontist in New York to use a surgical operating microscope. Also, he is a member of the ADA and a specialist member of the American Association of Endodontists. He has taught endodontics at the Tufts University School of Dental Medicine, New York University School of Dentistry, and the Metropolitan Hospital Center.