How dentists can work successfully with dental labs
The value of improving the practice-lab partnership is clear
Apr 7th, 2014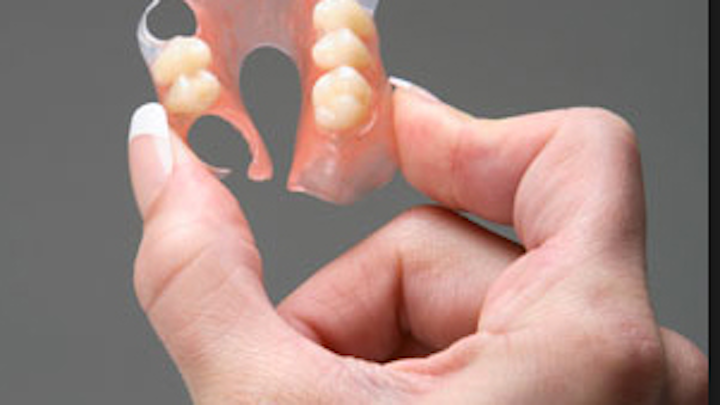 Many dental practices are not getting the most out of their relationships with dental laboratories. Given the fact that labs have a direct impact on the quality of patient care and customer service, as well as on the practice's profits, the value of improving the practice-lab partnership is clear.

Here's how your dental lab can connect with 61,000 dentists
Selecting and managing labs
At least once a year, dental practices should review the arrangements they have made for lab support. Factors to consider include:
How many labs to use ­­– Can all the practice's needs be met, in terms of quality, service, and cost-efficiency, by a single lab? Would it make more sense to divide orders between two or more? Should the practice rely on one source for routine work and another for more challenging assignments?
Local or national lab – Will a local lab provide more attentive service? Can a national lab offer more advanced technologies or other advantages?
Incentives – Are any labs competing for your business by offering special discounts or other inducements?
Back-up planning – In a situation where the office's primary lab is unable to handle an assignment in a timely manner, does the practice have a relationship with a secondary source that can meet the need?
Certification – Are prospective labs certified to meet industry and quality control standards?
Keeping up with the latest technologies
Many of the technological advances in dentistry relate directly to the products and services that dental labs provide. It's advantageous for practices to work with at least one lab that's committed to introducing superior new technologies, for two reasons. One is to enhance patient care and satisfaction. The other is to keep practices informed and educated about the latest developments.
ALSO BY DR. ROGER LEVIN:
Eight principles of strong dental practice leadership
Great customer service + high patient satisfaction = increased production for your dental office
Controlling lab costs
In the new dental economy, practices need to keep a close eye on how much of their revenue is going to dental labs. Techniques for controlling these costs include:
• Regular discussions with labs that are serving the practice — about how to work better together and improve cost-efficiency
• Set a target, a remake rate of 1% or less, and work with labs to hit that target
• Develop strong relationships, but divide the work and periodically review new sources, to keep everyone competitive
• Monitor lab costs. If they exceed 7% to 9%, review the financial arrangements with labs
By choosing dental laboratories carefully, building mutually beneficial relationships, and controlling lab costs, dentists achieve better results for their patients and their practices.
To learn more about how to grow your practice in the new dental economy, come to Dr. Levin's upcoming seminar "The New Rules of Increasing Practice Production." Pick a seminar location that fits your schedule at levingroup.com/gpseminars.