No more excuses for your dental lab
You cannot offer excuses and procrastinate if you plan to be successful in the dental lab business

Apr 10th, 2014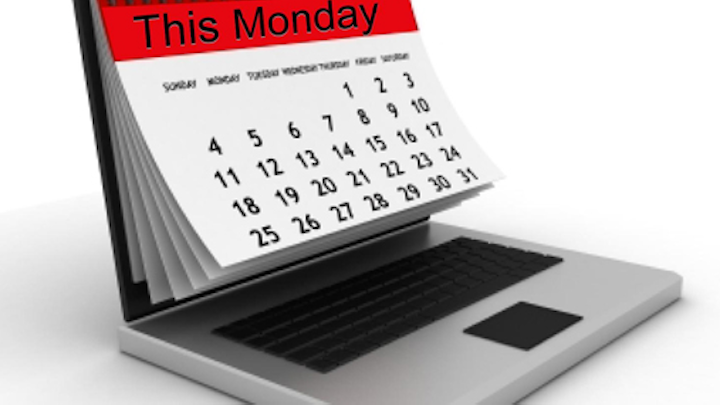 Everybody has an excuse for everything. Excuses are a poor reason not to do something. The problem with creating excuses is that they become a significant barrier to the success of your lab. Here is a list of excuses that are preventing lab owners from growing.
"I don't know where to begin." This is understandable as most lab owners are technicians first and business owners second. Yes, there is a lot to know about running and building a successful lab, but don't let that intimidate you. Spend some time reading quality business-related articles to learn some of the basics. Want to know where to start? Begin by creating a mission, vision, and values statement. This statement describes what the purpose of the lab is, what it wants to be when it grows up, and what the owner values. Next, set goals for the lab. Without goals, the lab has no direction for decision making. Every decision should lead you a step closer to reaching the lab's goal.
ALSO BY SHANE PALM: What's your strategy for your dental lab?
"I don't have the money." Ever hear of the phrase, "It takes money to make money"? At some point a lab will have to invest in marketing for growth. Labs cannot rely on word of mouth for all of their business. The reason most labs don't market is because it does not always produce a visible and immediate result. Marketing usually pays off months down the road. The fundamental point of marketing is to remain visible, so when a dentist wants to try a new lab, your lab is a first thought. A rule of thumb for marketing budgets is about 5% to 10% of gross sales, and 7% to 8% if your lab grosses under $5M a year with a profit margin of at least 10% to 12%. Once you have your budget, create a marketing plan to get the most out of every dollar, and include metrics to determine the effectiveness of each marketing method.

"I'll start on Monday, or the New Year." Ahhh, procrastination. How many people have actually stuck to their New Year's resolution? Let's say you develop a plan to increase efficiency in the lab, but you'll start on Monday. What usually happens on Monday? Phone calls flood in, technical issues need solving, there's work to do and supplies to order, and the next thing you know, it is 5 p.m. You decide you'll start next Monday, then the next Monday, and on and on. Why believe the beginning of a plan must start the beginning of the week? Start the plan on a Wednesday or whatever day the lab's chaos subsides for a moment. Implementation is crucial to the success of any good plan. Haphazard implementation leads to mediocre, if any, results.

"I tried that once, but it didn't work." Did you honestly put full effort into it, or did you throw your hands the minute it didn't work? Lab techs are creatures of habit and often resist change. So when something doesn't work at first, they feel this is enough proof that the old way is better. But if the old way is better, why are you looking for something better? Chances are the timing wasn't right, you didn't have enough or correct equipment, or you didn't have the right people in the right positions. Take a look at the old plan, make a few revisions, and try it again, whole heartedly this time.

CONSIDER READING LAB ARTICLES: 10 Questions with Mike Skogland, Patterson Dental Territory Representative
10 Questions with Minita Paladino, Territory Manager at Dentsply
And the No. 1 reason preventing your lab from growing — "I don't have time." This is the ultimate copout. What happens if you're too busy to put gas in your car? You run out. Your lab is no different. You need to stop (make time) and put gas (work on) in your lab. Otherwise you'll be stuck on the side of the road, and the other labs will be passing you by. One way to make some time is to delegate work to your employees. You do not always have to be the one doing the work. Having a lot of work is a good thing, but struggling to get it done every day is a sign of poor scheduling and inefficiency issues. Remember, if it's important to you, you'll make the time.

So, now what's your excuse keeping you from working on your lab?

Shane Palm is the founder of Palm Dental Solutions based in Colorado Springs. He completed his initial lab training in 1996. While serving 10 years of active duty in the Air Force, he earned his associates degree in Dental Laboratory Technology from the Community College of the Air Force, a Bachelors of Science in Management from the University of Phoenix, and his CDT in Crown & Bridge and Ceramics. Following the Air Force, he worked in several laboratories in different positions and completed his MBA at the University of Phoenix. He attended Lee Culp's Anterior Smile design and Natural Posterior Anatomy courses. He has taught a hands-on course during the Air Force's annual CE workshop for dentists and lab technicians. He has authored over 15 articles for the Journal of Dental Technology, and continues to contribute on a regular basis. Visit his website at palmdentalsolutions.