Join the digital workflow: The case for chairside CAD/CAM
Michael DiTolla, DDS, FAGD, explains why you should incorporate chairside CAD/CAM, or at least digital impressions, into your practice.

"In the 25-plus years during which I have been a dentist, there has been a somewhat constant theme of dentists dragging dental laboratories grudgingly into the future. After I got out of dental school, the first example of this was what happened when Ivoclar Vivadent..."

Jan 26th, 2015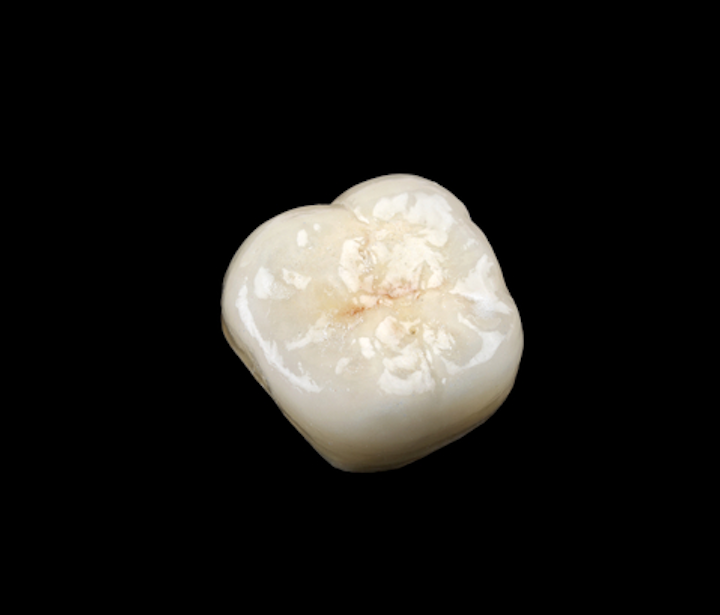 In the 25-plus years during which I have been a dentist, there has been a somewhat constant theme of dentists dragging dental laboratories grudgingly into the future. After I got out of dental school, the first example of this was what happened when Ivoclar Vivadent launched IPS Empress. IPS Empress was a gorgeous material that required labs to buy pressing ovens, which few labs already owned at the time. The same thing happened with flexible partial dentures when dentists grew tired of hearing patients complain about metal clasps on anterior teeth. Many patients stopped wearing their partials simply because they were ugly, so dentists started pushing labs for gingival-colored or clear clasps. Even if the prostheses were somewhat inferior to cast partials, patients would at least wear the newer, more esthetic partials.
In our lab today, 100% of the crowns we make are fabricated with CAD/CAM technology. Whether it's an IPS e.max crown, a BruxZir crown, or even a porcelain-fused-to-metal (PFM) or cast-gold crown, it is digitally designed, milled or printed on a 3-D printer, and then pressed and/or cast. Knowing that 100% of our crowns are now CAD/CAM, you might be surprised to hear that only 10% of the impressions we receive are digital. As a result, we have to still pour the remaining 90% of conventional polyvinyl siloxane (PVS) impressions and scan the models ourselves in order to design the crowns digitally.
ADDITIONAL READING | Is the PFM dead?
Digital design allows us to ensure a level of consistency that was not possible before. For example, every crown we design now has 60 microns of virtual die spacer. In the past, when we applied two coats to the die manually, it could vary from 30 microns to nearly 300 microns, based on the particular bottle, brush, and technician applying it. Every crown can be designed 50 microns out of occlusion with a 5-micron contact, for example, so that every crown will fit exactly the same. The only variable is the dentist's or dental assistant's temporary crown. There are certain doctors with whom we work who still complain that 50% of their crowns have high occlusion, even when we intentionally designed their last 50 crowns to be 200 microns out of occlusion. The temporary crown is clearly the cause of the problem in these scenarios, and it's simple to imagine a well-meaning dental assistant accidentally polishing away any occlusal contact on the temporary in an attempt to make the temporary crown as smooth as possible to the patient's tongue.
In dentistry, most have accepted that temporary crowns can be in place for two weeks as the standard of care, but I respectfully disagree. In my experience, nothing good happens when the temporary crown is in place, but plenty of bad things can certainly happen. Therefore, it stands to reason that, fewer chairside adjustments and remakes will be necessary during seat appointments when temporaries are in place for shorter periods of time. And where did the two-week time period come from anyway? The answer to this question seems as nebulous as asking how the standard twice-a-year cleaning recommendation was conceived.
So if we accept that essentially only bad things can happen while temporaries are in place, wouldn't it make sense to shorten the amount of time they are in patients' mouths or eliminate them altogether? Both of these solutions are entirely possible today, but both require dentists to become part of the digital workflow, rather than just relying on laboratories to take the plunge.
As an example, let's consider a dentist who takes a digital impression of a crown preparation on a patient who has a 10 a.m. appointment. If the dentist takes the digital impression at 11 a.m. and sends it to us, we receive the impression at approximately 11:05 a.m. We are able to start designing the crown immediately since it doesn't have to be poured, pinned, sectioned, articulated, and scanned, as with a traditional impression. By 11:30 a.m., the design for the crown is finished and sent to a 3-D printer or a mill, based on the material the dentist has prescribed. If the material is IPS e.max or BruxZir, the crown is finished by the next day and can be sent overnight to the dentist in order to (theoretically) be seated on the second or third day after the prep. We have done studies in-house at Glidewell, and the chairside adjustments I had to make on crowns went down by 73% when I seated crowns after two days rather than after two weeks.
ADDITIONAL READING | Another use for BruxZir solid zirconia
The only scenario more ideal is same-day dentistry, in which the crown is seated an hour or two after the prep, and there is no temporary crown at all. Current survey numbers show that roughly 14% of dentists have purchased chairside CAD/CAM systems, and many of the digital impressions we receive on a weekly basis are from these dentists. I am convinced that chairside CAD/CAM with same-day crown delivery is state-of-the-art in terms of eliminating chairside adjustments, and it is also best for the long-term health of the tooth. I get to "cheat" since I practice inside the lab; I get to do same-day dentistry with a 25-year certified dental technician (CDT) doing the staining and glazing instead of me or my assistant — and the CDT's artistry is particularly important for anterior teeth. But when you consider that industry numbers show that roughly 80% of crowns that dentists did in 2013 were on posterior teeth, the need for a CDT to stain and glaze crowns becomes much less of a concern.
Perhaps jumping from two-week dentistry to same-day dentistry is too big of a leap for many of today's practitioners, who don't want to restructure their practices around this new workflow and who don't want to be their own labs. Making the switch from two-week dentistry to three-day dentistry, however, is much less dramatic, as it's simply a matter of getting involved at the level of digital impressions. Once digital impressions become "old hat" to you, nearly all of today's systems will allow you to add a mill at a later date if you find you want to make the leap to same-day crowns.
Many labs have joined us in giving doctors $20 discounts on their crowns when they send digital impressions. We estimate that to be equal to the amount of labor and materials a dentist saves us per crown, and discounts like these help to make the return on investment for these devices more apparent and immediate for dentists. The bottom line is: the sooner we get that temporary crown out and the permanent crown in, the better it is for all involved.
Editor's Note: This article first appeared in Pearls for Your Practice: The Product Navigator. Click here to subscribe. Click here to submit a products article for consideration.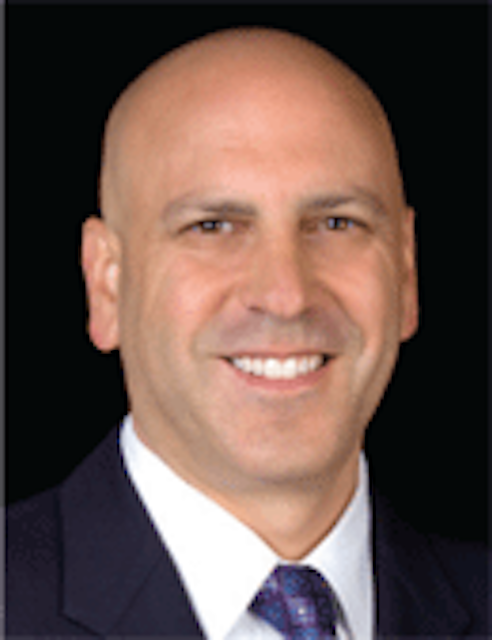 Michael DiTolla, DDS, FAGD, is the director of clinical research and education at Glidewell Laboratories in Newport Beach, California. He lectures nationwide on both restorative and cosmetic dentistry. Dr. DiTolla has several free clinical programs available on DVD through Glidewell Laboratories or online at glidewelldental.com.