Interview With a Dental Icon: Dr. Bill Dorfman
Dr. Iman Sadri shares a candid visit he had with Dr. Bill Dorfman over lunch in Beverly Hills. One of the most iconic dentists in the history of the dental profession, Dr. Dorfman has accomplished more than can be summarized in a few paragraphs. You must read this to catch his vision and be inspired as you read about THE celebrity dentist in Hollywood.
Sep 27th, 2013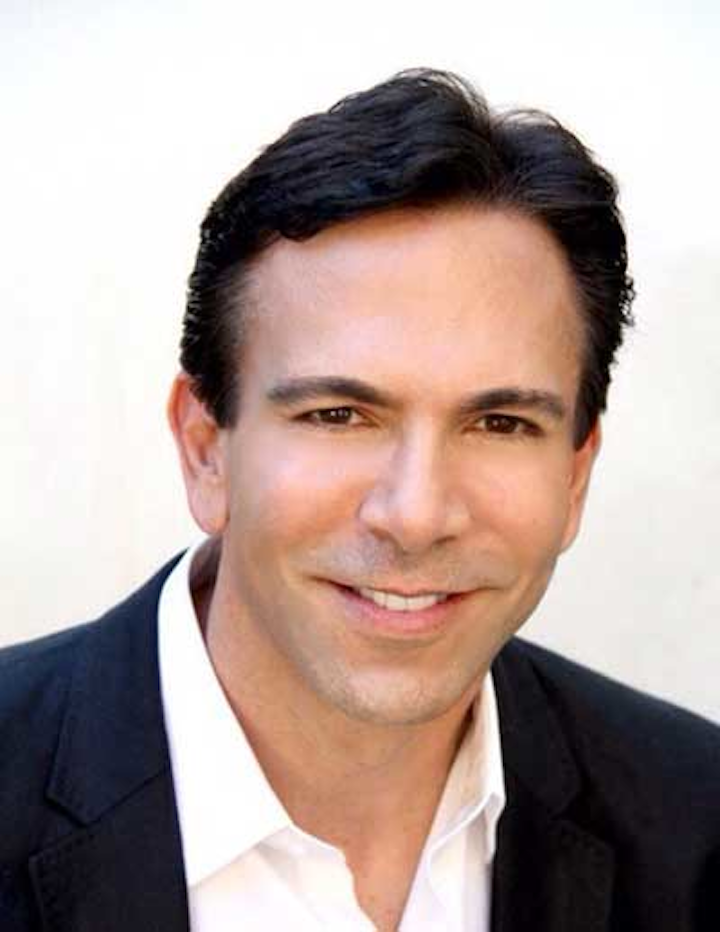 The adage "It's not the years in your life but the life in your years" holds a virtue of proximity to one of the most iconic dentists in the history of the profession, Dr. Bill Dorfman. At a youthful 55, Dr. Dorfman's list of professional achievements can be spread out in a long book of prolific resumes. For most accomplished professionals, the opening sentence, "They are best known for ....," is usually followed by one or two bold triumphs. For Dr. Dorfman, "He is best known for ..." can't be summarized in one sentence. Not even a paragraph. Considering the fact that he is synonymous with founding Zoom! Whitening, the most universally requested and ubiquitously used tooth-whitening system in the world, that in itself would be an immeasurable legacy. For Dr. Dorfman, that is just the appetizer in a multicourse list of amazing accolades that would make Elon Musk and Ben Franklin proud.
From founding, growing, and ultimately selling for millions of dollars Discus Dental, manufacturer of Zoom! and countless other dental products for professional and home use. To becoming THE celebrity dentist in Hollywood with a client list of more than 75 A-listers — a prestigious patient list that makes Dr. Dorfman's patient waiting room look like a table at the Golden Globes. A short list of some of the patients who trust their smiles in the hands of Dr. Dorfman include Anthony Hopkins, Hugh Jackman, Usher, Jessica Simpson, Ozzy Osbourne, Eva Longoria, Britney Spears, and Anne Hathaway, just to name a recent few. To also being featured as the cosmetic dentist on the hit ABC show "Extreme Makeover." To being a regular speaker and guest on "The Doctors" TV show onCBS, for six years running. To authoring a New York Times best-selling book, "Billion Dollar Smile." To co-founding the LEAP Foundation, a nonprofit organization that mentors high school and college students each summer. To becoming a highly sought-after international speaker. All while running a large, multispecialty and multiassociate group practice in Los Angeles.
How does one possess the different personas necessary to lead such a multidimensional career? Having the charisma and media flair of a Ryan Seacrest. The vision and the entrepreneurial spirit of a Walt Disney. The leadership of a Phil Jackson. And the benevolence of an Oprah Winfrey. How does one make it all look so easy?
I sat down for lunch with Dr. Dorfman at Spago Beverly Hills to gain some insight.



Dr. Iman Sadri:Based on all of the professional accolades that you have achieved, some of which have been highlighted, how would you best define your legacy?
Dr. Bill Dorfman:If you look at the overall big picture that is most important in life, I would say the parts of my career and the extracurricular aspects that I did that helped people the most — that's what's most important in life, such as the LEAP Foundation and the impact it has on changing those lives.
In terms of the legacy with dentistry, it's (also) about what I did most to change people's lives … with new smiles with "Extreme Makeover," and the various makeover shows that we're doing now and continue to do. One hopes that is what resonates most with people.
IS: What can you tell us about Discus Dental and how it all began?
BD: We were a bunch of guys in our 30s. The business aspect was fun. It was taking all of these bright, young, energetic, and enthusiastic people and piling all of this energy together and doing things that had never been done in dentistry. Every time they said we couldn't do something, not only did we do it, but we did it better than anybody else with better results. Our company grew and grew by leaps and bounds. As we were growing, (earlier on) we were nimble and could (be flexible if needed) do things that other bigger companies couldn't do. There were instances when we turned things around in a matter of an hour or two. That helped us make huge financial strides in a short time. These were experiences that other companies couldn't go through because they had boards to deal with, whereas with our company it was just me, Robert, Kenny, and our directors there. The whole thing was fun. From the inception of the product idea, to the development, to the testing, to the marketing, to actually seeing it in dental offices.
Discus Dental in pop culture ...
It's funny … my kids do Instagram and there's this one about dentistry called "Come On"where there are many patients in dental offices. I laugh because there are people getting 'Zoomed' and others with the Seymour Retractor that I invented. It's crazy.
IS: How were you able to balance a busy dental practice and do dentistry with an entrepreneurial pursuit such as a growing company like Discus?
BD: The only way I could have participated in Discus is with a great team running the day-to-day operations. It would be impossible to be a CEO of a company as big as Discus and have a full-time dental practice. But the cool thing was we each brought something unique to the table. We had a great CEO. We had a great COO. We had a great VP of marketing. We built the whole team.
Doing the dentistry of Discus ...
I was the dentist in that team. I was in the trenches actually doing what all of our customers were doing on a day-to-day basis. You also were getting feedback … which led to coming up with ideas for new products. Doing lectures. Being involved with a hands-on approach. It's one thing if a president of a large dental company goes out and gives a lecture; it's another thing when the founder of a company goes out and speaks and is still a practicing dentist. It gave me more credibility. It gave me more insight into what dentists were doing on a day-to-day basis. I could really speak to them and they related to me. It was kind of a golden combination (with the team) that we had.
IS: What were some of the keys to the overall success of Discus?
BD: In one word: innovation. The real success of the company was based on innovation. We were innovative, young, and fearless. Not everything we touched turned to gold, but we were willing to try and do things. When we started with our ad campaigns, nobody in dentistry had advertised like we did. Nobody marketed like we did. Nobody was making as innovative products as we were. From the inception, it was the marketing. Product development. Hiring great employees who really brought us to the forefront. There were some lucky things that happened along the way as well. But the company did grow to where it reached a plateau in sales. (Some of the plateau) was due to a lot of competition in the whitening market. There were a lot of over-the-counter products being introduced. There were a lot of other professional products being marketed.
The "Extreme Makeover" effect on Discus' growth
In 2003, I was fortunate to be cast as The Dentist on "Extreme Makeover." For the first time ever, dentistry was being highlighted on primetime TV in a really positive light. Prior to that, outward exposure in the media was "Marathon Man" and "Little Shop of Horrors."They were bad, sad, and funny things. For once, dentistry got an opportunity to be highlighted in a really positive light. At the end of the day, these patients who were nipped and tucked, when you ask them what made the biggest change in their life, they would say it was the dentistry. For all of the criticism these makeover shows had, nobody ever criticized the dentistry. Nobody ever said, "That person should (continue) to have bad teeth." Nobody ever thought patients should suffer with bad teeth. We were able to show the public how easily they could correct dental problems. It wasn't just about esthetics. It was about health. It had a profound impact.
Zoom across the Americas ...
It was reported that "Extreme Makeover" gave a 30% rise to the amount of cosmetic dentistry being done in the United States and Canada while it was on the air. As a result, our sales skyrocketed. Patients would go to dental offices saying, "I want to be Zoomed." Zoom became a verb. It was huge for us, and we rode that wave until 2007.
IS: Is there one patient who most stood out from the "Extreme Makeover" show?
BD: There was one in particular. A young woman named De Shonte. This was a beautiful woman. She had cleft lip and cleft palate. We repaired that for her. We gave her a beautiful new smile as well. She literally went from somebody who hid in her house to somebody who became a knockout. She said, 'It's amazing how differently people treat you when you fit into their ideal of beauty. It's a bittersweet thing. I've always been this person. However, few people took the time to get to know me. Now, people that wouldn't even make eye contact with me have so much to say.'

IS: How did you get cast for the "Extreme Makeover" show?
BD: I was introduced to Howard Schultz (the creator) by a mutual colleague. I was also recommended to be the dentist by Garth Fisher, one of the surgeons on the show. I had a demo tape, which at the time was a compilation of many media clips that I had done. Some of these included my "Smiles for Life" highlights. I sent in my demo tape, and they hired me off of that.
IS: How about "The Doctors" show? How do you get cast for that?
BD: "The Doctors" show has (many) different producers. One of the producers had worked with me on another show and they called me in six years ago and I have been on since.
IS: Can you tell us about other shows that you're working on, and how you think dentistry can become more relevant with a large audience base.
BD: I am working on a new show, called the Dr. Bill Show. If you take Oprah, Dr. Oz, Dr. Phil, and combine those three together, then add one secret element, which I can't tell you right now, that's my show. We're currently shooting it. We'll release 12 episodes on the Internet. We'll see where it goes with network broadcast.
IS: You're known to be the definitive celebrity dentist. Explain the process of accumulating celebrity patients.
BD: When I was first starting out, one of my colleagues worked in the mailroom of Triad, which was one of the talent agencies. I had other colleagues who were working in the mailrooms of other agencies in town, such as William Morris, UTA, etc. As their careers grew, so did the careers of their clients. As a result, they would refer their clients to me for their dental care. And as such, my celebrity clientele grew.
IS: Can you tell us who your first celebrity patient was?
BD: My first patient (of celebrity status) was Esther Williams. She was one of the great starlets of MGM. I treated her for over 25 years. She passed recently. We were very close. I gave a eulogy at her funeral, which was this year.
IS: Who were some of your influences that you looked up to who may have been the Dr. Bill Dorfman of your day?
BD: My greatest mentor in dentistry we just lost, Dr. Jeff Golub-Evans from NYU. We met at the American Academy of Cosmetic Dentistry (AACD) in 1990. He asked me if I would be editor of the journal. We turned that journal from a black and white feature to a beautiful color journal. They still have the same format after all of these years. More than that he was a great friend and a mentor. He taught me how to work with a publicist. He taught me how to work with PR. He was always such a big supporter of what I did. He was a real renaissance man, himself. He created exquisite fine art that is on display in museums, including the Met.
IS: How did you get involved with the LEAP Foundation?
BD: Twenty years ago, the precursor to LEAP was a foundation called Eagle University. They had asked me to come as a speaker several times. I went several years in a row and just loved it. I've always been very philanthropic. But there is a big difference between giving money and giving yourself, (especially) when you can be physically present with these kids and watch them grow and succeed. I was involved with Eagle U, and the founder passed away. After he passed away, we waited two years and took the same idea and grew it and changed it. We made it bigger and more (expansive). It turned into LEAP.
LEAP Foundation info
I highly recommend you go to our website, www.leapfoundation.com. Look at what we do. The program is a nonprofit organization. We put it on every summer. It's usually the last week of every July or first week of August. The kids live in the UCLA dorm for the whole week. We bring the best motivational speakers on the circuit, who are very educational and inspiring. We teach life skills to high school and college students. LEAP is an acronym for Leadership. Excellence. Accelerating Potential.
IS: What advice do you have to the newer generation of dentists who aspire to be the next Dr. Bill Dorfman?
BD: I would say to new dentists the following:
Number One: Never stop learning. Dentistry is not static. It's always moving. It's always changing. They need to continue to learn and grow as dentistry grows.
Number Two: It's a must to join the AACD and the Crown Council. They're two completely different organizations. The AACD will teach you dentistry. The Crown Council will teach you how to run your office. The Crown Council also focuses on philanthropy. It gets you and your team involved in giving back, which I think is so important.
Number Three: Don't wait for opportunities. Create them. If you are just waiting around and waiting for people to knock on your door, you're gonna go broke. You need to create opportunities and when you get those opportunities, you need to really take advantage of them.
IS: Where do you see the future of dentistry headed?
BD: A big part of where dentistry is going are advancements in science and technology. (As clinicians) we are preparing teeth less. Our materials are better. We're incorporating more technology into dentistry. We are being able to do crowns chairside. There are new kinds of anesthesia. It's always going to be getting better and better.
The future for dentists ...
I don't think machines will ever replace dentists. There is always going to be a need for dentists. (Also) there is still so much growth that needs to happen in Third World countries with access to care, dental education, and oral hygiene.
IS: What advice would you give to someone opening up a practice today?
BD: A big part of your success will be based on how good of a dentist you are and your command of social media. When I opened my practice, I did a lot of ads in newspapers and journals. Those things are not effective anymore. You need to master social media, Facebook, Twitter. You need to have a great and interactive website. You need to stay current on continuing education and always (be) learning.
Give to receive ...
For me, a big part of becoming successful is giving back. Align with different groups, especially the Crown Council, as an example. We've raised more than $30 million for children's charities through the Smiles for Life Foundation. To me, that's a really important part of success.
IS: What were some of the keys to growing a large and successful multispecialty dental practice?
BD: The real nuts and bolts of how to build and grow a dental team, I learned from the Crown Council. That's what they focus on. Another thing that I have not mentioned before was being part of two very effective mastermind groups — the first, the Young Presidents' Organization (YPO) and the other, my Mastermind group through the Crown Council for the last 10 years.
IS: Can you tell us about other business pursuits you may be working on now?
BD: I am working on something. All I can say is it's a venture that has the opportunity to be huge. Keep your eyes open; when it happens, you'll know.
IS: When you reflect on your career, is there anything that you would change?
BD: When I look back on my life, I feel like I am the luckiest man in the world. I have gotten so much more out of dentistry that I could have imagined. First thing I say to dental school students all over the world is, 'I wish upon you the career I've had.' Because it's been an amazing ride. From starting and growing a dental practice. To everything that has happened. To being on TV with "Extreme Makeover" and "The Doctors." To founding and growing one of the most successful companies in dentistry. To writing a New York Times best-selling book. To founding the LEAP Foundation. Take any one of those things and it's a career.
IS: In your youth was there a voice inside you that said pursue dentistry and you will be extremely successful in it?
BD: I had no idea my dental career would end up the way it has. When I do something, I do it 1,000% or I don't do it. That's just been me my entire life. Like the motto, 'Go big or go home.' I've always lived by that. I (suppose) it's because I am wired differently.
IS: What is your long-term succession plan for your large group practice and retirement?
BD: I quote on quote 'retired' when we sold Discus in 2010. I still see patients four days per week. I get to spend time doing what I love. Doing dentistry is one of the things I love doing the most, and that's why I keep doing it. As far as my practice transition, that will go to my daughter Charlie. She is taking over. She comes to my office and asks me, 'Dad, which room am I working in today, Room 5 or 6?'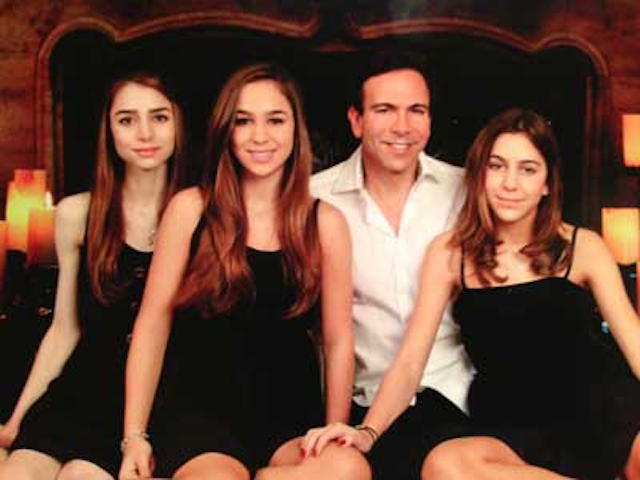 RELATED |Interview With a Dental Icon: Dr. Larry Rosenthal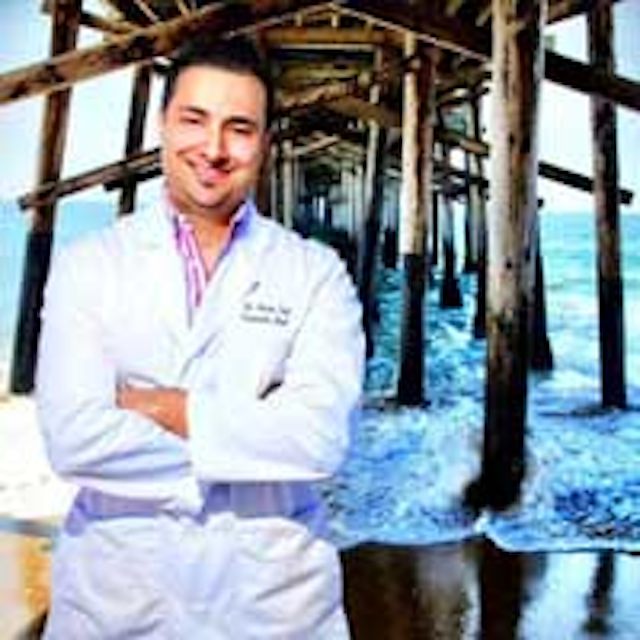 Dr. Iman Sadri is founder of Concierge Smiles in Orange County, Calif. He is a 2008 graduate of the New York University College of Dentistry. Dr. Sadri is a blogger for DentistryIQ.com and the lead writer for the "Interview With a Dental Icon" series.