Triodent announces V4 ClearMetal Matrix System
V4 System creates natural contours and the added benefit of ring, matrix, and wedge transparency makes it a match for bulk fill resins and deep cavities.
Jul 2nd, 2013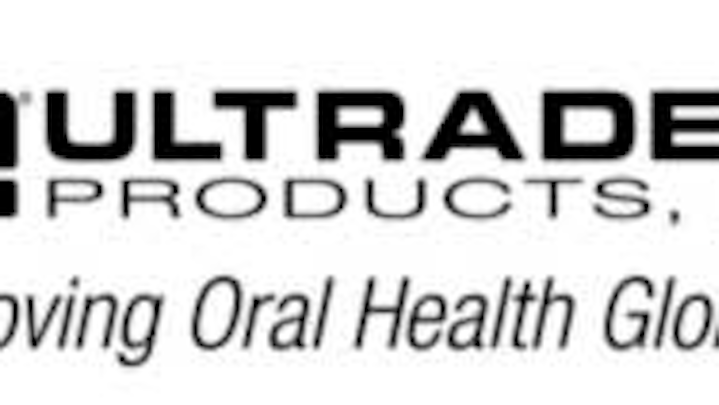 SOUTH JORDAN, Utah—Triodent and Ultradent Products have introduced the V4 ClearMetal Matrix System.

The system features the ClearMetal Matrix with "micro-windows." ClearMetal is a transparent matrix with the advantages of metal malleability. Hundreds of microscopic resin-filled windows allow light to pass through the stainless steel. So curing composite in a Class II restoration can be initiated laterally and interproximally, as well as occlusally, while leaving no imprint on the composite.
The V4 System creates natural contours, and the added benefit of ring, matrix, and wedge transparency makes it a match for bulk fill resins and deep cavities, giving the dentist peace of mind that the composite is sufficiently cured before the matrix is removed.

A smart feature of the ClearMetal Matrix is that the micro-windows act like a "ramp cure," where light intensity is increased gradually to reduce initial stress and optimize polymerization. Once the matrix has been removed, the composite can be given a final cure.

The V4 System also includes a new V4 Ring, which has grip over the full range of embrasure and Class II cavity shapes and sizes. It performs especially well on large restorations, gripping even on severely compromised teeth. The ring tines are transparent for light transmission. The matrix ring, which comes in molar and premolar sizes, is also durable and easier to clean than other rings.

Completing the system is the transparent V4 Wedge. The wedge, though very small, is packed with features that facilitate matrix retention and adaptation and a seal on the matrix at the gingival margin.

Triodent founder and CEO Dr. Simon McDonald says the launch of the V4 is exciting, not least because of the technology featured in the matrix and the innovations in the wedge.

"It's a fantastic thrill bringing a new product to market," Dr. McDonald said.

"We always knew we were on a winner with V3, but it was humbling that dentists embraced it in the way they did. I'm confident the V4 will get the same reaction—it's such a clever system. Making the dentist's job easier is always our primary aim in developing products, and we've done it again with V4. This is a product for bulk fill and traditional composite users. And whether they feel it's necessary or not, dentists will find the cure-through option irresistible."

Initial reaction to V4 has been positive, says dental educator Dr. John Comisi, who describes it as a "terrific device."

"Once again Triodent has made a major leap forward in improving the restorative process," he said.

V4 is available initially only in the United States, through Triodent's exclusive U.S. dealer, Ultradent Products., before being rolled out globally.

For more information, call (800) 552-5512 or visit ultradent.com.

To comment on this product, go to http://community.pennwelldentalgroup.com.