Heraeus Kulzer launches V-Smile
Chewing gum and mints let practices capitalize on popularity and efficacy of natural sweetener xylitol.
Jul 12th, 2013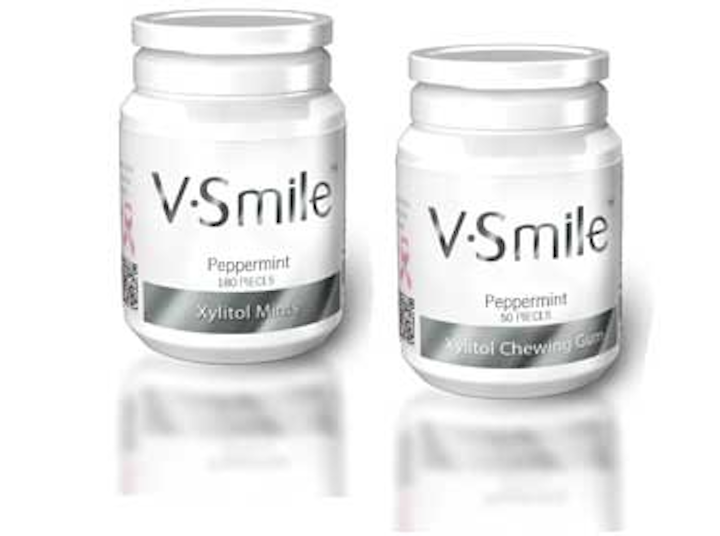 SOUTH BEND, Indiana—Heraeus Kulzer, a leader in dental esthetics, has announced the addition of V-Smile Xylitol Chewing Gum and Mints to its Venus White family of whitening and oral care products.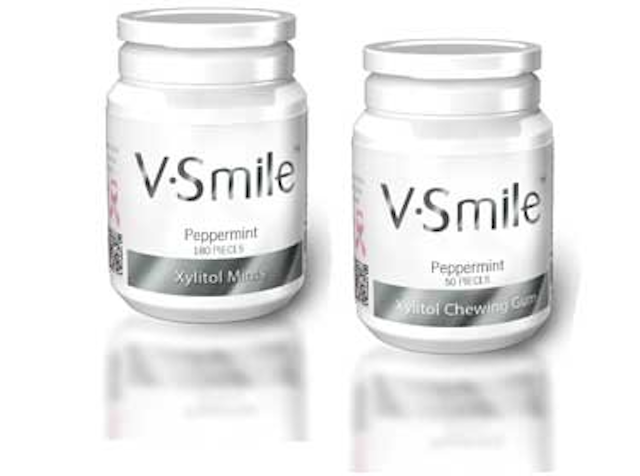 The peppermint-flavored, breath-freshening, sugar-free gum and mints are 100% sweetened by the natural sweetener xylitol.
The new products join the following existing products in the Venus White line:

• Venus White Max in-office whitening
• Venus White Pro take-home custom tray whitening
• Venus White Ultra prefilled, disposable trays
• Venus White Teeth Whitening Touch Up Brush
• Venus White Whitening Toothpaste
• Venus Smile Oral Care Probiotic Mints
• Venus Smile Lip Balm
"More and more of my patients are interested in healthier lifestyles, and many are in the habit of using gum or mints," said Shannon Pace Brinker, CDA, CDD. "The timing couldn't be better for Heraeus Kulzer to make these healthy, fresh-tasting new products available to our clientele."
Added Amy Holmes, Venus White product manager: "V-Smile Xylitol Gum and Mints are natural additions to our product line given that a recent Hygienetown poll showed that 70% of hygienists now recommend xylitol to their patients. Our Venus White family of products is designed to improve both patient care and practice revenues, and these new products effectively enhance the ability of our customers to achieve those goals."

Holmes also indicated that Heraeus Kulzer provides marketing support to its customers for not only these new oral care products, but for the entire product line.
One form of this marketing support is the Venus Smile Store, which allows practices to effortlessly sell the company's Venus White whitening and oral care products to their patients online. The program gives each dental practice a personalized web store to which they can refer patients, conveniently generating incremental profits for the practice while improving patient access to professional whitening and oral care products.
To keep its customers up-to-date regarding product developments, special promotions, educational offerings ,and other services, Heraeus asks customers to share their email addresses. In return, customers can choose a free giftm and will be entered to win an iPad Mini. Sign up for this at http://mydental360.com/profile.
For more information, call (800) 431-1785 or visit www.heraeusdentalusa.com.

To comment on these products, go to http://community.pennwelldentalgroup.com.