Pearl for Your Practice: Cosmedent MirrorImage System
In this preview of a Dental Economics Pearl for Your Practice, Joshua Austin, DDS, FAGD, reviews the Cosmedent MirrorImage System.

Sep 8th, 2014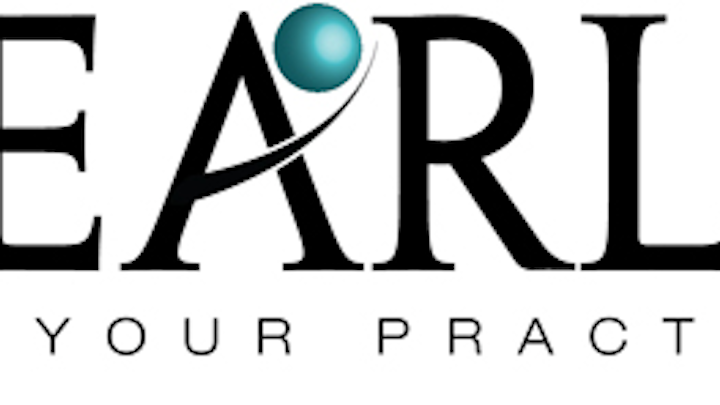 Few things cause me more stress as a restorative dentist than fabricating esthetic and functional anterior provisionals. In my practice and – I would guess – in most other average practices, dental assistants most commonly fabricate posterior provisionals. This may even be the case for anterior provisionals in many practices. In my practice, I like to be the one to fabricate both single- and multi-unit provisionals for anterior teeth. Shade matching, contouring, marginal adaptation, and strength are all extremely important for provisional, so having a system of products for the fabrication of high-quality anterior provisionals would be a great thing …
Cosmedent has answered the bell! MirrorImage is their new bis-acryl GMA provisional crown material, and they have developed complementary products to accompany it. It comes in shades A1, A2, A3, B1, and bleach. The MirrorImage material handles and trims well, with readable margins. Some bis-acryl materials tend to chip when fine margins are trimmed, but I did not notice that at all with MirrorImage. It polished well and was esthetic – a trait that almost all Cosmedent products share.
Their system of complementary products includes Adhere, a nice non-eugenol provisional cement, and more notably, Connect, which is a clear provisional cement that is great for anterior provisionals. Oftentimes, the stark white of average provisional cements shows through in provisionals, creating a shade issue. Connect helps with these situations and would also be a good choice of cement to pair with MirrorImage for veneer provisionals.
Another Cosmedent product to pair with MirrorImage is Adjust, a flowable bis-acryl GMA repair material that bonds to MirrorImage. Many clinicians use flowable composite to patch provisionals, but flowable composite and bis-acryl GMA materials aren't really all that compatible. Adjust was made to work with MirrorImage to allow for a better bond.
Lastly, Gloss is a glaze for provisionals. It's thin, coats well, and is easily light-cured. It adds a very nice glaze to the MirrorImage. Obviously, this would be mainly for anterior provisionals. This system is well thought-out and should address most provisional needs for restorative dentists.
Pros: Flows and trims well; is esthetic, durable, and rigid; allows for multiple cement options; includes gloss for a nice final touch and great esthetic result
Cons: Requires a 10:1 gun that some docs might need to order; is slightly more expensive per gram than competing crown materials
Final Thoughts: MirrorImage, Adhere, Connect, Adjust, and Gloss are all excellent components ofa solid esthetic provisional system, although cost could be a consideration for some clinicians. The handling, trimming, and polishing, along with multiple cementation and repair options, make Cosmedent's MirrorImage System a solid double in the gap!
***
Editor's Notes:
Interested in trying MirrorImage for yourself? Cosmedentis currently running a special promotion! From now through Sept. 19, 2014, retail customers in the United States can buy one MirrorImage to get one free! At cosmedent.com, use the promo code MI-11.

Have you already used MirrorImage or the MirrorImage System? If so, tell us what you think! Comment below or join the discussion on DentistryIQ's Facebook and Twitter pages.
To learn more about Dr. Austin, click here. For more Pearls for Your Practice by Dr. Austin, check out the next issue of Dental Economics. Finally, if you are a manufacturer or distributor and are interested in having your product reviewed, find our contact information here.