Are you suffering from the 'disease of more'?
DAD editor Kevin Henry wonders why people cannot simply enjoy the moment when it is happening. Why do they often have to wonder what's next, or, can there be more?
Jun 19th, 2019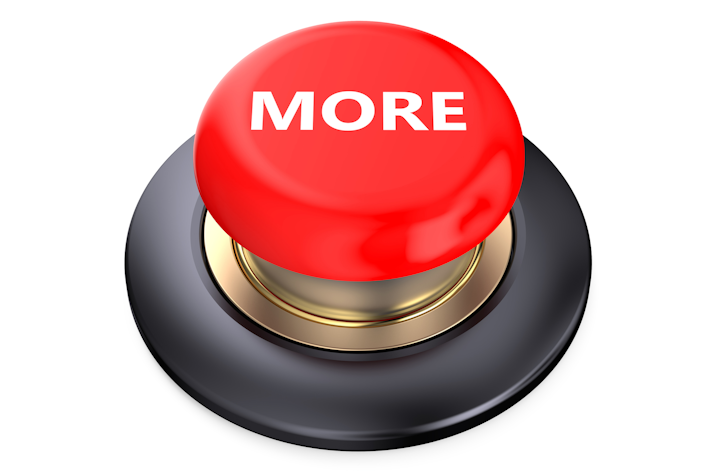 I recently ran across a fascinating topic—"the disease of more." I've heard it talked about in reference to sports teams after they've won championships, and I've seen how quickly people ask, "Do you think you can repeat?" We aren't allowed to enjoy the moment. It's always about what's next and exactly how this moment can be topped. After all, there has to be something better than this very moment, right?
I've also seen this happen among friends. People constantly ask couples when they're getting married. Not long after they exchange vows, people start asking when they're going to have kids. We're not allowed to feel the happiness of the moment. We ask what can be better than this moment right now and how we can get there. 
I believe the disease of more is very real in our culture and it's real for dental practices and dental assistants as well.
Here's what I mean
I've seen so many dental practices stray from the things that made them great because they want to incorporate the newest technology or some new procedure into their practices. They lose some of their "why" because they're chasing something else. (I'm a huge fan of Simon Sinek and his belief that everything starts with your core values, which make up your "why.") 
I've also seen dental assistants who are amazing at what they do chase the "next great thing" in their career. Maybe that next thing is becoming a hygienist because they want to earn more money. Maybe it's being unhappy because something is going wrong in the practice. They let that one bad thing overshadow the 99 other amazing things that are working well in the practice. 
Am I saying we should settle and never move forward? Absolutely not. However, I'm also saying you can never move forward if you're doing it at the expense of losing a piece of yourself or losing what makes you an amazing dental assistant. That's not moving forward. That's moving sideways because you're simply trading pieces. 
As human beings, sometimes we need to stop and enjoy the moment. We need to look around and see just how good things are in our life. That bigger car or bigger house or new toy . . . do we want it because it will make our life better or because we're simply chasing something else? 
I recently did a podcast designed for every dental assistant on what the disease of more can mean to you and your practice. I offer some tips on how to fight it. It's part of the Dental Assistant Nation podcast series, powered by IgniteDA. You can listen to it here.
The Dental Assistant Nation podcast series (published at least on a weekly basis) is available on iTunes, Stitcher, and Google Play. I would love to have you as a subscriber to these free podcasts because the goal of every episode is to better your career and your day. 
Is your practice affected by the disease of more? What about you? With summer now in full swing and the second half of the calendar year kicking off on July 1, it might be a good time to examine your goals and study the reasoning behind them. Also, take inventory of the good things in your career right now. You might be surprised at the length of that list. 
There's nothing wrong with being happy or wanting more. Just make sure you can find joy and happiness in the everyday rather than always feeling like you'll be happy when you reach your next goal . . . and the goal after that . . . and the goal after that. 
I'm always happy to talk with you about your career and your next steps. Drop me a line at kevin.henry@igniteda.net to get the conversation going. 
#TogetherWeRise
An advocate of today's dental assistant, Kevin Henry speaks to dental audiences across the nation on topics that empower dental assistants, helping them recognize the leadership role they hold in the practice. He is the cofounder of IgniteDA.net, a community designed to enlighten, empower, and educate dental assistants.