Exploring choices in the dental assisting profession: Administrative options (Part 2 of 4)
This series from 28-year dental assisting veteran Natalie Kaweckyj will help guide dental assistants on the many choices available to them within the dental assisting profession.
Jun 19th, 2019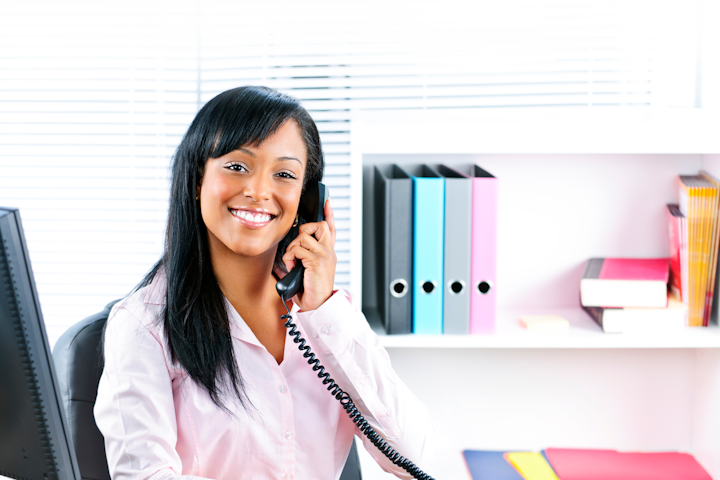 There comes a time in everyone's career when you know you need a change, and dental assisting offers so many options with so many wonderful opportunities. In my last article I explored options within clinical dental assisting. This time I will take a look at some administrative options.
Personally, after being in clinical dental assisting for nine years, I was ready for a new challenge—I wanted to be cross-trained for the front desk. When I had an aha moment about 15 years ago, I knew I needed to either move to the front or search for another dental practice that could be more clinically stimulating. I was in general practice seeing only about six to eight patients daily and I was not being used appropriately given my level of expanded functions. In other words, I was bored. 
I had the opportunity to have my wish granted, and I learned and mastered several areas of the administrative realm, much of what I use today on a daily basis and to lecture about. Let's take a look at some of the options that might be waiting for you. 
Dental administration
This is a general term that covers a lot. In addition to greeting and checking in patients, this normally involves scheduling and a fair amount of phone time. This is a great option for those who enjoy friendly banter with patients. Scheduling coordinator or scheduling manager are titles often used in big practices. This can involve one person or a team that handles all of the scheduling for specific departments. In this position, particularly if you are scheduling hygiene appointments, you really get to know the patients and their preferences for appointment times. You handle all aspects of the appointment, from verifying insurance to processing preauthorizations for periodontal procedures. 
On the flip side, scheduling for restorative care and keeping the doctor's schedule busy means you deal with last-minute emergencies and cancellations. You learn quickly how to use your problem-solving skills to fill the schedule with the least amount of stress on the dental team. 
The main duties and responsibilities of the administrative team include, but are not limited to:
greet patients and help patients complete all necessary forms and documentation
register new patients according to established practice protocols
verify and update patient information and enter all relevant patient information into the software system
inform patients of practice procedures and policies
move patients through appointments as scheduled; schedule appointments
maintain and manage patient records in compliance with privacy and security regulations
answer and manage incoming calls
respond to requests for information
confirm upcoming appointments and recalls according to office protocol
check the daily appointment schedule and prepare for the next day's appointments
fill in cancellations and no-shows
organize referrals to other medical specialists
dispatch lab work appropriately
collect and receipt payments from patients at time of treatment
inform patients of financial treatment plan options
arrange payment schedules with patients
prepare and mail billing statements
prepare claim forms and arrange supporting documents for insurance claims
sort and distribute incoming and outgoing mail
monitor and maintain inventory of dental practice supplies
update patient education materials and maintain a professional reception area
safeguard patient privacy and confidentiality 
Looks like a lot of work, right? Much of this becomes second nature and you do it without even thinking. Some days are busier than others, such as at the end of the month, quarter, or fiscal year, but there is a gratifying feeling in helping your patients. 
Office management 
Others of you may want to be the office manager or practice administrator. The tasks performed by the dental office manager will vary from practice to practice. In general, as a practice manager or administrator, you will be in charge of all the administrative duties for a busy practice. In addition to managing all admin tasks, the practice administrator may need to handle other areas, such as: 
managing advertising, marketing, and social media for the practice
budgeting the overhead expenses of the practice
managing payroll and benefits for the dental team
arranging, managing, and scheduling patient appointments
collecting fees, establishing fees, and credentialing with insurance companies
handling human resources and hiring or terminating procedures 
Multitasking is a skill that you will quickly acquire. The practice administrator will need to be able to handle many different tasks, often at the same time. The ability to multitask is very important. Delegation, follow up, and training as needed are vital. 
Depending on the practice, you may have other staff members working under you. Therefore, it's important that you manage these employees professionally and effectually. As the practice administrator, proficiency in dealing with numbers, reports, and accounts is important. You will need to provide patients with treatment plans, billing options, and statements. The administrator also oversees the process of dental claims.
While these are day-to-day tasks, you will also need to budget for the whole practice. Failure to budget accurately could place the practice in financial trouble, so you need to know what you're doing to safeguard the practice for the future. 
Depending on the IRS classification, some offices may deal with writing and executing grants, another area in which dental assistants can grow. There are so many administrative options that clinical dental assistants can transition into for some variety. Try it, you may love it! 
These are just a few options available to dental assistants who want to stay in the dental assisting profession administratively without going inside the op. We will explore more career options within dental assisting in the next article. 
Surveys have found that certified dental assistants stay with their employers longer and are overall happier in their careers. Check out DANB.org for more information about becoming certified. If you are currently in the administrative realm and haven't looked into AADOM, you don't know what you're missing. 
If you need some one-on-one guidance or just want to chat, please feel free to reach out to me. I love, love, love helping my fellow dental assistants! Email me at nkaweckyj@gmail.com. Thank you for all each and every one of you do!
Natalie Kaweckyj, BA, LDA, CDA, RF, CDPMA, COA, COMSA, CPFDA, CRFDA, MADAA, is a senior moderator of the Dental Peeps Network.