Is dental assisting school really necessary?
It used to be fairly easy to get a position in dental assisting with no secondary education. That isn't so much the case anymore. If dental employers can have their pick of the crop, education might sway their decision.

Sep 22nd, 2016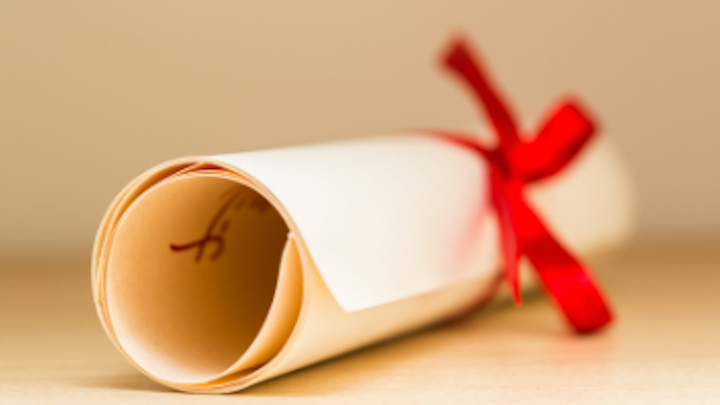 It's no secret that dental assisting is a fantastic vocation. Dental assistants have the opportunity to learn on the job, their health care benefits are typically above average, and assistants find professional fulfillment every day when they help others. Assistants also have an above-average level of job security; the projected 10-year growth rate for the dental assisting profession is 25%, well over the national average of 6%.
Clearly dental assistants will continue to be in high demand throughout the country. But, is it necessary to get a degree in order to become a dental assistant? In previous years, becoming a dental assistant required no formal education whatsoever. It was common to find employment as an assistant straight out of high school.
But times have changed.
Many states have added mandatory minimum educational requirements for dental assistants. Even in states without requirements, it's becoming much more difficult for someone without any postsecondary education to find a job in a dental office.
Let's look at the facts
• Being a dental assistant requires the ability to continuously adapt to new knowledge and techniques in the field. It's much more difficult to keep up with new trends in dentistry without first knowing the basics.
• A 2015 report from the Lumina foundation says that 96% of Americans believe it is "Somewhat or very important to have a degree or professional certificate beyond a high school diploma."
• Individuals with a professional diploma, certification, or degree in their field also typically earn more than coworkers who obtained only their high school diploma or GED.
• Modern dentists must cope with increased overhead compared to previous generations as a result of dynamic innovations in dental technology. Dentists can no longer afford to spend their valuable time training people with no dental experience.
• The dramatic rise in postsecondary education means dentists do not have to hire people without that education. Undergraduate enrollment in degree programs increased by 31% from 2000 to 2014 in the US.
But don't let the numbers worry you. Modern innovations in dentistry have made education much more accessible. Today there are many more reputable schools for dental assisting than in years past. Many even offer accelerated programs to get students on the job as quickly as they can learn. The shift in education also means that schools have increased pressure to provide hands-on training instead of focusing simply on "book learning."
Now let's take a look at the bright side
• Completing an education or degree program gives you a leg up over the competition. Employers consider a formal education in dental health a valuable asset to any resume. If they must choose between you and another contender, your diploma can help influence them in your direction.
• If you're already a dental assistant, you can consider going back to school to expand your skills. Earning your certification in dental hygiene, preventive functions, or another expanded dentistry field can do wonders to increase your income.
• Professional training as a dental assistant provides invaluable knowledge that applies directly to your career. As an added bonus, by becoming certified as a dental assistant you can provide credentials as physical proof of your knowledge at any time.
• Many colleges offer accelerated programs for dental assisting, and some even offer flexible schedules to accommodate students who work or care for family. Going to school while you're still working is entirely possible.
• Some dental offices will pay for their employees' education. Many dentists find helping their staff obtain formal schooling is a rewarding investment. After all, a well-educated staff increases morale, tenure, and patient care quality. It can boost business, too!
While a formal education is not mandatory for many dental assisting positions, it's certainly worth your consideration. Training isn't just about that piece of paper, either. Even those who have been in dental assisting for years can learn lots of new things about their career by attending more schooling. As an added bonus, being surrounded by others with a love of dentistry can ignite a new passion for your work!
---
For the most current dental headlines, click here.

---
Kiyoko Hill is a University of South Florida graduate, an experienced independent journalist, and a content creator for Remington College. She has a passion for writing and aims to help establish professional office management practices while simultaneously fostering healthy new careers in the dental profession. Email her at kiyokohill1@gmail.com.