Should you ask for a raise or find a new job as a dental assistant?
Only you in your dental position can decide whether or not you should stay at your current office and ask for a raise, or whether it's time to move on and begin the search for a new office.

Jan 19th, 2017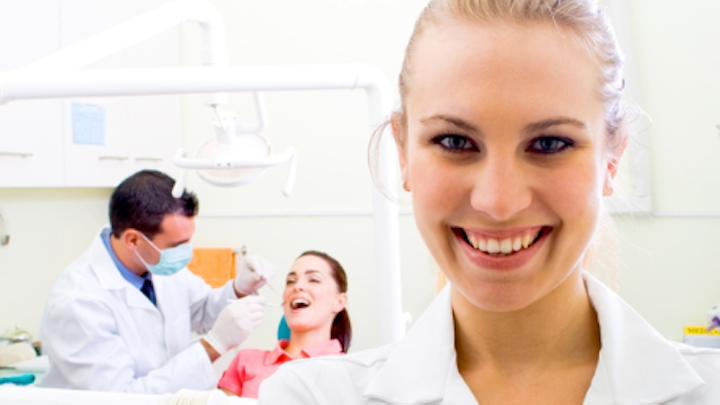 Only you in your dental position can decide whether or not you should stay at your current office and ask for a raise, or whether it's time to move on and begin the search for a new office.
If you've been searching for a new dental job during the past few months in order to find a better paying position, allow me to ask: Have you considered simply asking for a pay raise at your current dental office?
An important first step before asking for a raise is to do your diligence on the average salary of other assistants in your region based on experience, education, or training. You can find several resources that will provide you the information, including the American Dental Assistants Association (ADAA), US government salary averages based on SIC codes, and sites such as DentReps.com Salary Calculator.
RELATED ARTICLE:Are you earning what you should be? The Dental Assisting Digest Salary Survey results are in!

If you feel you're paid less than your peers or that you bring more value to the office, you will want to address this with your manager in a professional manner and at the right time. All employers want to be seen as fair to their employees, and if they're not that could make for an unhappy workforce. So be sure you're prepared with your discussion points and why it is exactly that you deserve a pay raise outside of the standard yearly performance review.
ALSO BY PETER CARGILL
Why it's critical to manage your dental assisting continuing education credits
Dental assistants have the caring and passion to help
Employment trends in dentistry lead to a bright future for dental assistants
I believe that there should be at least a yearly evaluation of a dental assistant's salary. This is the most important time to ask for a pay rise, especially if you've taken on new responsibilities since your last salary evaluation. Dental assistants play a vital role in every dental office. Therefore, I believe formal quarterly reviews work best considering the constant interaction and need to be on your "A" game every day with patients and colleagues alike.
Here are some tips to increase your likelihood of receiving a pay raise. I recommend you ask questions like these:
• "Do you think my work ethic has been good during the last year?" This is where you sell yourself by saying things such as, "I only took three sick days in the last year," or "I've stayed under the dental supply budget every month, which is saving the practice money."
• "What do I need to do to increase my yearly salary?" You could suggest extra tasks you could take on in your day-to-day work in order to make you more valuable to the team. For example, you could manage the dental office's emails or social media pages in order to attract more patients.
• "Can the dental office start a bonus system?" If you've been rejected for a salary increase, there are other ways to increase your pay, such as with bonuses. Bonuses could be paid if you reach an agreed-upon goal between you and your employer. This would make you more motivated at work, and the performance of the practice will increase as a result.
By asking these questions, a general discussion into these areas can be conducted, and hopefully there will be good news for you. But remember, it's important to do your research and find out what other practices are paying their dental assistants. If you feel you're underpaid compared to other dental assistants in your area, make it known! The last thing your practice will want is to lose you to a rival business. It's important to make clear how important you are to the practice.
If you fail in your request and feel like you could get a better salary elsewhere, then we recommend you check out DentReps – The Dental Jobs Site for available dental assistant jobs, and register for a free account. ADAA members receive a free premium membership.
---
For the most current dental assistant headlines, click here.

---
---
For the most current dental headlines, click here.

---
Peter Cargill is an entrepreneurial, executive leader and founder of DentReps, The Dental Jobs Site, and DR Recruiting, Dentistry's Recruiting Solution. Peter has spent the past decade primarily in the dental industry, both domestically and internationally. He has a MBA from Boston College and Loyola University Chicago, as a well as an Executive Certificate from the University of Notre Dame's Mendoza School of Business. Peter is a volunteer at Boston Children's Hospital and is certified to work with children of foster care and adoption. Email info@DentReps.com or call (781) 987-1365.