Check out the new and improved Dental Assisting & Office Manager Digest
DAD has graduated to become Dental Assisting and Office Manager Digest (DAOMD). Kyle Summerford explains some of the changes and improvements.

Mar 24th, 2016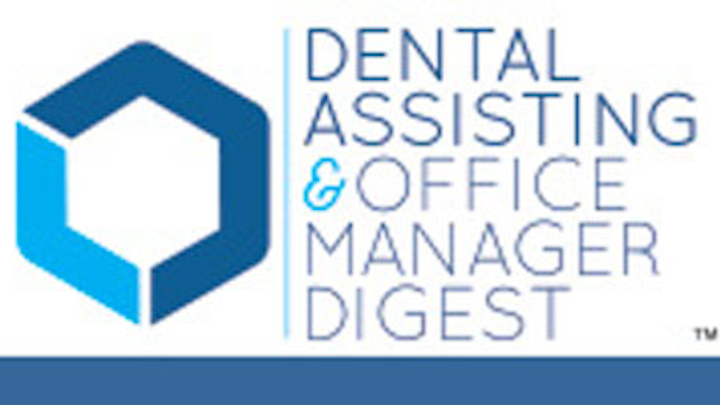 I am delighted to welcome you to the very first issue of the new and improved Dental Assisting Digest, now known as Dental Assisting and Office Manager Digest (DAOMD). Each issue will continue to provide the most modern and useful information available for dental assistants and their peers nationwide, while at the same time providing a dedicated section for dental office managers, practice coordinators, and administrative staff.
Throughout the years DAD has been the go-to e-newsletter for dental offices across the country. Rest assured DAOMD will continue to uphold that reputation by continuing to publish articles written by your peers. The articles will cover such topics as correct use of and eliminating errors in dental coding, handling office gossip, the newest dental assisting products and scheduling software, what to do and what not to do when using social media, proper sterilization techniques, chairside dental assisting manner, understanding HIPAA regulations, electronic recordkeeping, persuasive phone skills, and scheduling for production, just to name a few areas that are useful in every dental practice regardless of the dentist's specialty.
RELATED ARTICLE:Coming soon! New Dental Assisting & Office Manager Digest

Our goal is to help the most dedicated professionals in the dental industry succeed and thrive in their professions by creating a harmonious environment for the dental office team and their patients.
We at DAOMD always welcome new authors to contribute articles for review and possible publication. Join our family and let your voices be heard! Should you wish to submit an article, we encourage you to send us an email, and please don't forget to share this with your fellow professionals.
Contact Kyle Summerford or Meg Kaiser. And for more great information, follow DentistryIQ on Twitter and Facebook.

Cheers,
Kyle L. Summerford
Editor, DAOMD