Did Dr. Fones' vision for dental hygiene stay the course?
Mark Hartley finally read a book by Dr. Alfred Fones, and he wonders if dental hygiene remained true to its purpose during the profession's evolution.
Nov 8th, 2016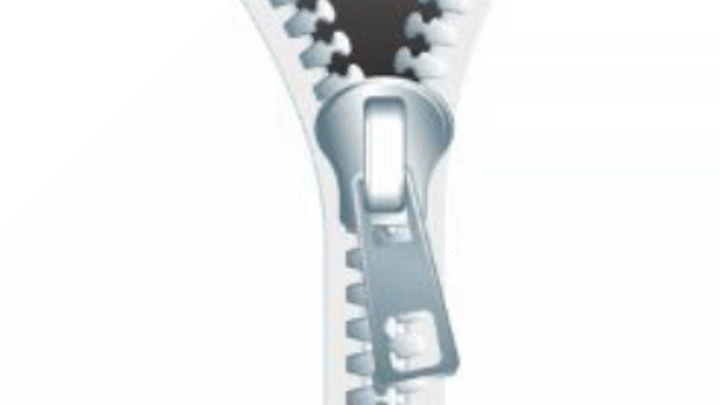 The obstacles to designing a zipper that could slide up and down repeatedly were resolved in the same year the first dental hygiene school got underway. Stainless steel was also invented in 1913, and a very sharpened point of the metal is still used by dental hygienists today. Dental hygiene and stainless steel curettes did not arise because of what happened the year before—the introduction of the Oreo cookie and Lifesavers candy—but the sweet stuff has sure kept dental hygienists busy.
The distinctively Connecticut profession of dental hygiene had already been developed seven years earlier. The Bridgeport, Conn., resident who spent much of his time launching the dental hygiene profession was a dentist, Dr. Alfred Fones.
In the November issue of RDH, I quoted Dr. Alfred Fones several times. My Editor's Note, which is a very cramped page at the front of the magazine, quoted several passages from a book that Dr. Fones wrote for dental students in 1925. Dr. Fones wrote an instructional book for dental hygienists in 1916, but he clearly wanted to make sure future dentists appreciated the value of preventive dentistry and dental hygiene when he wrote Preventive Dentistry for Dental Students.
I have basically spent a lifetime learning tidbits and trivia here and there about Dr. Fones, but I have never actually read anything written by him. I would like to share the four quotes from Dr. Fones' book that appeared in the Editor's Note:
"Aside from the sanitary aspect of operating in a mouth free from food debris, the dentist, for his own respect and the dignity of his calling, should make it an absolute rule never to begin an operation for a patient who has neglected to cleanse the mouth."
"Hundreds of millions of dollars in public and private funds are expended to restore the sick to health, but only a relatively small portion of this amount is spent to maintain the health of well people, even though it is definitely known that the most common physical defects and illnesses are preventable."
"Experience has shown that health education can be carried out most efficiently by specially trained and educated teachers who are not closely associated with the treatment of disease."
"It was for this type of service that the dental hygienist was created. It had long been realized that the dental profession was unable to cope with the universal need for mouth hygiene, the number of dentists available at any one time being always insufficient to supply even the need for good operative dentistry."
The Editor's Note turned out to be a call for action on my part for dental hygienists to keep up the "fight" for the true purpose of the profession as envisioned by Dr. Fones. As mentioned above, the Editor's Note is a cramped little tiny house for my words. Take one step to the right, I've left the kitchen to enter the master bedroom. Take one step to the left, and this is where I sit to watch TV. I can't elaborate on very much in that Editor's Note. There's no elbow room!
So, why elaborate now in RDH eVillage, a digital newsletter version of RDH?
That implication that we need to remain true to our roots nagged at me after I wrote the article. There's a little thing called evolution. Most professions evolve to "keep up with the times." Did the evolution of dental hygiene take any wrong turns?
Before we answer the question, let's go back and examine some of the other inventions from 1913. Although a variety of fasteners exist for apparel, suitcases, backpacks, etc., the zipper still comes in pretty handy. In dentistry, there are some other metallic alloys that have gained in popularity for hand instruments, but stainless steel is still a very common option. I think there will eventually be a riot if Nabisco keeps tinkering with the Oreo. Folks still like the original recipe. In contrast, a variety of mint candies challenge Lifesavers, including some with xylitol.
Evolution serves its purpose. The science of dentistry has certainly evolved very effectively, at least to point where dental disease—and the prevention of it—is clearly connected to overall health.
To me, the most glaring dislike I have about the evolution of dental hygiene is that Dr. Fones told dentists, "You guys are busy with restorative dentistry. We need an occupation that will focus on oral hygiene." Yet, one of the best methods of obtaining job security in dental hygiene today is the dental hygienist who sets up comprehensive restorative dentistry for the doctor. I'm pretty certain Dr. Fones would not have liked this evolutionary step. Would he have argued instead for more intense research about the benefits of preventive dentistry in an era when restorative dental research dominates the headlines? As a dentist, would Dr. Fones have lobbied for better insurance reimbursement for preventive therapies?
American dental professionals are sometimes criticized for not being tougher with noncompliant patients. Dr. Fones told dental students that they should not operate on consumers who have "neglected to cleanse the mouth." Due to disparities in access to care and a decreased emphasis on oral hygiene instruction, can you even imagine the outcry stirred up if an American dental professional got a little haughty about a neglected mouth?
Even though an offshoot of the dental hygiene profession, the midlevel provider, has gained some steam in recent years, dental hygienists never really seem to gain that role of being separate from those who are "closely associated with the treatment of disease." Many hygienists can now provide limited therapies outside of the traditional dental settings. As 2017 approaches, though, aren't those therapies still too limited, and why are the related political battles always restricted to children, the elderly, or someone who is physically or mentally challenged? A dental hygienist should be a dental hygienist to all Americans, providing his or her expertise wherever he or she should be, referring to the dentist or specialist as appropriate.
It's the last part, I think, that made feel a little claustrophobic in that Editor's Note. The evolution of dental hygiene should not distract from your role as the dental prevention specialist. The original formula developed by Dr. Fones was a good one. The concept of dental hygiene did evolve—tweaked as necessary. We should be vigilant, though, about how evolution affects the profession.
Do you agree?
---
For the most current dental headlines, click here.

---