Healthy gums, naturally: Periodyne launches new product for enhancing periodontal health
Periodyne LLC has released Periodyne, a new therapeutic option for enhancing periodontal health.

Jul 29th, 2014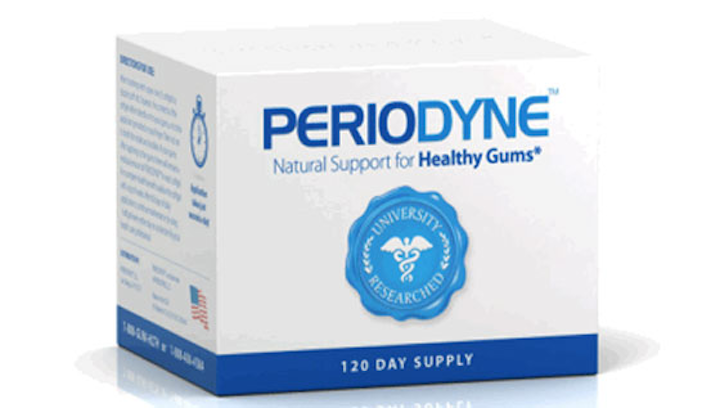 You might be familiar with this kind of situation: A patient walks into your dental office, and they're interested in natural products. They want your recommendation. Although the consumer market has recently shifted toward a focus on natural products, you haven't always been happy with the options available. Now you can recommend Periodyne, a new therapeutic option for enhancing periodontal health from Periodyne LLC.
During a recent interview, Kim Vanderlinden, ND, the president of Periodyne LLC, explained how Periodyne works. Designed for patients to use at home, Periodyne consists of a patented blend of natural cetylated oils, which are delivered in capsules that can be clipped open for the oils to be dispensed directly onto the gums.
When I asked Dr. Vanderlinden about side effects associated with the usage of Periodyne, he reported that, so far, the only side effects have been good ones. A recent multi-center clinical trial showed dramatic reductions in periodontal pocket depth and bleeding upon probing in patients who used Periodyne. Prior to the study, all of the patients had long-term periodontal issues, but scaling at regular hygiene appointments wasn't enough. After one month of Periodyne application, bleeding upon probing was reduced by 87%, and 48% of pockets with a depth of more than 3 mm were reduced to a depth of 3 mm.
Periodyne helps to restore health to the gingival tissue by largely eliminating bleeding upon probing. Red, swollen tissue is far more likely to bleed when being probed to measure pocket depth. On the other hand, pink healthy tissue is unlikely to bleed when probed. Regular hygiene appointments are enough to maintain a healthy gingiva in approximately half of adult patients, but Periodyne is an alternative option for the other half, who require extra support. By adding Periodyne to the protocol to complement scaling, hygienists are more likely to be able to help patients achieve the goal of healthier gums.

Periodyne's potential for helping to restore soft tissue may be a major advancement for dentistry, but that's not all. A 2009 Boston University study, published in the Journal of Periodontology, suggests that Periodyne's cetylated oil blend might even promote bone restoration. To examine the effects of the oils, researchers induced periodontitis and bone loss in rabbits. With the application of the cetylated oil blend, osseous tissue was restored, and osteoblast cell activity was increased, resulting in greater bone density. While research has yet to determine whether Periodyne will be able to restore bone in humans, the results are promising.
Furthermore, Periodyne takes only a few seconds to apply, so patient compliance is high. After clipping the capsule open, the patient applies the oils to the gums with either an applicator or a clean finger. Any residual oils in the capsule can be swallowed with the capsule and a sip of water. No rinsing is required, and eating and drinking can be resumed 10 minutes after application. While all patients are different, most will apply Periodyne once per day for the first month or two and about three times per week thereafter.
The results of the research studies and clinical trials sound promising, but the phrase "natural product" can arouse skepticism in even the most open-minded of dental professionals. I spoke with George Georgaklis, DDS, who was initially hesitant about trying Periodyne but reported that all of his patients had positive results with the product.
"I had been skeptical because a lot of companies and products market their products based on biased clinical trials, and you always have to take [the marketing] with a grain of salt," said Dr. Georgaklis. "All of my patients had positive results. I was expecting that maybe some would, and some wouldn't, but it reduced pocket depth, and I think all of them had elimination of bleeding – completely, in a short period of time."
Periodyne LLC guarantees that Periodyne will improve patients' gingival health, or they will fully refund the purchase price. They are also running a program for hygienists, through which hygienists can get special business cards featuring discount codes that will allow both the hygienist and dentist to earn compensation each time a patient orders Periodyne online. If you're interested in learning more about Periodyne, talk to your Periodyne representative, visit periodyne.com, or call 1-888-486-4584.
***
Editor's Note: Join the conversation! Have you tried Periodyne in your office? If so, leave us a comment to let us know how it worked.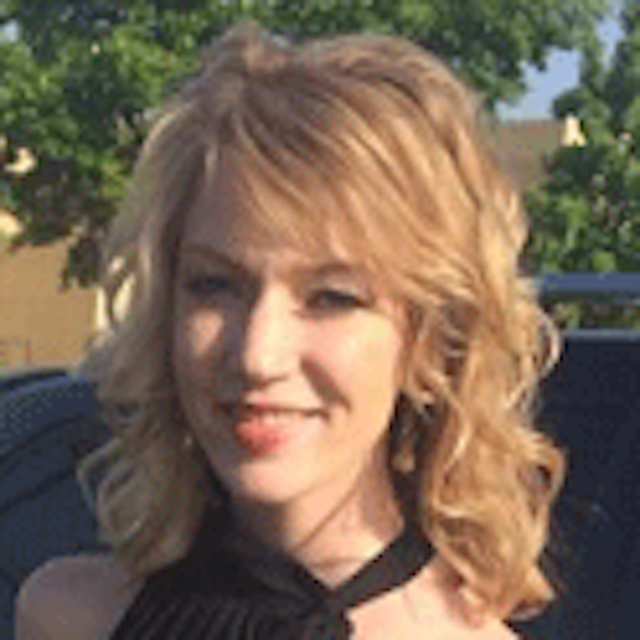 After completing her MA degree at the University of Tulsa in 2014, Erin Robinson became an editorial intern in PennWell's Dental Division. She edits for DentistryIQ.com, Dental Economics, and RDH. Contact her via email at erinr@pennwell.com.