RDH Under One Roof 2019: Call for general session abstracts
View the call for general session abstracts for RDH Under One Roof 2019 at Grapevine, Texas.

Sep 5th, 2018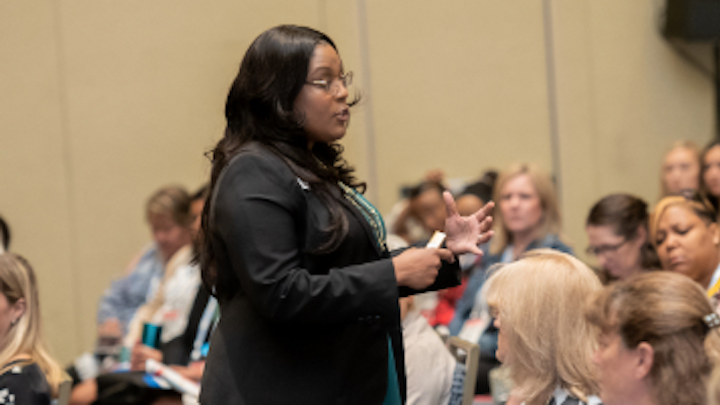 July 31-August 2, 2019 (Wed-Thurs-Fri)
Gaylord Texan Resort and Convention Center, Grapevine, TX
The RDH Under One Roof 2019 Call for general session abstracts submissions is now OPEN!
Click Here for the 2019 Abstract submission link
The call for general session abstract submissions is open until September 22, 2018.
All general session abstract submissions should be submitted online using the link above. Entries submitted after the September 22nd deadline will be considered alternates. After submission, the entries will be reviewed by the RDH Under One Roof management team and then graded by the RDH UOR advisory committee. Notifications of acceptance/declination will be sent out after the grading process is completed.
General sessions are large group (200-400 +/-) lecture sessions, set theater, with no hands-on elements. The sessions are open to all attendees with a full conference registration. For 2019, approximately 20 general session slots will be scheduled.
Ideas are welcome! The RDH Under One Roof staff encourages you to submit abstracts on topics that you feel are relevant to the field of dental hygiene. Our primary goal is to provide the highest level of continuing dental education and professional development to dental hygienists that will inspire and motivate them in their daily practice.
Suggested 2019 Clinical Topics of Interest

Periodontal updates

New products and technologies

Treatment planning

Patient education

Oral pathology

Direct access to care

Dental-medical crossover

Infection control

Implant care
Helpful Abstract Submission Guidelines:
Titles should be engaging and to the point. If the abstract is selected the title will be used to publicly promote the activity
Session durations are typically two-hours
All RDH Under One Roof courses are considered advanced
Two-hour courses should have three to four educational behavioral objectives
Course descriptions should be a clear, expanded summary of the course's educational objectives
Grammar and spelling is very important. Please note that the abstracts will not be edited prior to grading
Full submitter and/or presenter contact information including a short biography of the presenter will be required
Compliance with the ADA CERP, AGD PACE, and AADH guidelines regarding commercialism, bias, and image authenticity is necessary.
CE Guidelines for Live CE presented at RDH Under One Roof:
PennWell is an ADA CERP, AGD PACE, and AADH certified provider. All policies and guidelines of the ADA, AGD, and AADH apply to live continuing dental education activities delivered at RDH UOR. Expanded explanations of the CE guidelines and PennWell's policies can be provided upon request. Or found online at www.ada.org.
Continuing education activities are required to be free from commercial brand mentions. The use of unbiased terminology is acceptable
All presentations must be fair and presented with equitable balance
The information in the presentation should be properly documented and supported
References should be provided so the attendee can further research a topic of interest
Images used in continuing education activities should be authentic. Images cannot be commercial in nature. Use of licensed or otherwise copyrighted images is not recommended
Defamation of a product that can be recognized even as a generic image is not allowed