5 things I love about you, dental hygiene profession
Why this RDH chooses to continue to find joy in her career, despite its challenges
Jul 24th, 2019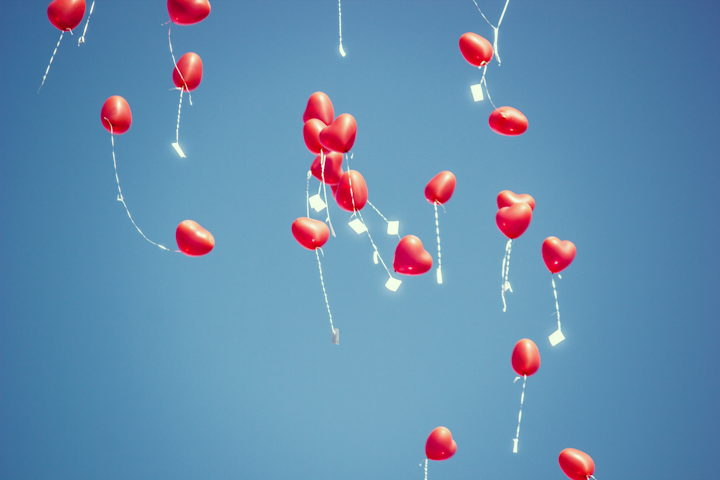 Photo by michael schaffler on Unsplash
Dental hygiene was a "second career" for me. My decision to leave a secure, well-paying profession in which I was on an upward trajectory did not come without a lot of careful consideration and soul-searching. My decision to pursue a path in dentistry happened 20 years ago and has taken many twists and turns, yet it is a decision that I have not regretted.
We all know that a career in dentistry comes with challenges. When I was considering a career change, I remember this vision I had—the ability to deliver perfect care to patients who were receptive and appreciative of all of my efforts. I pictured myself in freshly ironed scrubs with a coiffed bun. I dreamed of calmly working through my days in my perfectly organized room, with a perfectly managed schedule.
I'm guessing if your career has been anything like mine, this vision is far from the reality of the practice life that we've experienced. We work in environments that can be hectic and filled with stressors that we didn't know existed when we made our career choices. I'm not sure about you, but at the end of a clinical day, no one would use the words freshly ironed or coiffed to describe me. I look more like something you'd pick up in a dustpan.
We also deal with the wild cards of human behavior. There are so many patients who have fear, anxiety, mistrust, and a host of other constraints when it comes to receiving dental care with open arms and an open mind. Many of us are empathic and absorb energy like sponges. We can marinate in a lot of negative energy during any given workday.
We also work in a field that can take a toll on our bodies. Awkward positions, static postures, and lack of time for things like stretching or water breaks leave many of us with aches, pains, and sometimes career-limiting injuries. We sometimes work in environments with overpacked schedules, financial constraints, less-than-stellar instruments, and poor ergonomic considerations.
Right now you may be thinking, "Wait—I thought she didn't regret her decision."  The fact is we can choose to sit and stew in the challenges, but in my experience that doesn't tend to change anything. In fact, it creates more negative energy and negative outcomes. A study by Kleumper, Little, and Degroot published in 2009 in the Journal of Organizational Behavior explores the differences between the concepts of "trait" versus "state" optimism. The bottom line is that we can choose to be optimistic and it is powerful. Optimism is linked to less burnout, increased commitment, and more successful orientation toward goals.1 
After all of these years, despite the challenges, I choose to honor the joys and the triumphs. It has made a world of difference not only in my outlook toward work, but I honestly believe this mindset has influenced the growth opportunities that have been presented to me.
There are many things I love about my career in dental hygiene, but I've boiled it down to my top five:
1. Flexibility
My career allowed me to earn a decent living without the full-time commitment, long hours, and traveling that my former career demanded. My clinical hygiene role allowed me to be able to be a stay-at-home mom for my son during his first year, which was something that was really important to me. When I returned to work, I was able to do so part-time, allowing me to balance my career with raising my son as a single parent. I got to chaperone field trips, volunteer at his school, and plan midday outings and adventures. I got to spend time with him during those years where the days can be long, but the years so short. Although my son is a teenager now, I look back on those days with gratitude and a thankful heart.
Clinical hygiene can provide us with the opportunity to do something different from the traditional 5-day work schedule that may not be possible in other fields. It can provide us with time to pursue other desires, whether they be family, advanced schooling, or whatever else speaks to us.
2. The tribe
This profession has connected me with wonderful mentors, coworkers, and people who have helped me find my path and have become valued friends. I realize that none of them would be in my life if I hadn't pursued this career. It's this tribe that has kept me motivated, continuously learning, and striving for more.
My best advice if you haven't already is to find your people—those who encourage you, inspire you to do more, and believe in you (sometimes more than you do yourself).
3. The work
I enjoy the work. I am a dental nerd to the core. I remind myself that despite some challenges, where I am now is once a place I wished for and worked so hard to get to. No one goes through the "experience" of hygiene school, and the demands of board exams without wanting this . . . badly! I remember the things that drew me in to dentistry and I choose to focus on those things.
A few years ago, I developed a routine that would help me frame my mindset before a busy day of practice. In the morning before work, I would sit it my car for a few minutes and remind myself of the things I enjoy most about work. For example, I am passionate about the care. I enjoy the "sleuth work" of often being the first person to see the signs and symptoms of disease, and I love connecting the dots of the information we get to draw a bigger picture.
I enjoy the feeling I get when I know I've gotten though to a patient, and I see his or her health improving and risk factors decreasing. I love that feeling of satisfaction that comes from removing a wall of calculus or stain. These feelings fill me with positivity, and I would picture myself in a joy bubble. I would remind myself I have the power to keep the negativity out of my joy bubble. It worked so well that I remember a colleague once asking me what I ate for breakfast because she wanted some of that energy!
Find what you love and focus on that. Change what you can. Bless and release what you can't change.
4. Opportunities for advancement
I have been afforded the opportunity though my hygiene experience to become a teacher, a role I truly enjoy. My career in hygiene has also provided opportunities to me in the areas of writing, public speaking, consulting and wellness coaching/care coordination.
Don't be fooled into believing that dental hygiene does not have opportunities for career advancement and roles outside of the traditional clinical space. The secret to moving forward is investment in yourself, deciding where you want to go, making decisions with purpose and passion, networking, and not being afraid to take chances as you pave your own way.
5. The patients
My favorite one of all—the patients. I think of the many wonderful people I've met over the years. I've learned things from who to call to tune my piano to what books to read. I've vicariously traveled to all kinds of places, and I've learned about their jobs, families, successes, and stumbles. We've shared countless stories and laughs. I've been there to hold a space for them as they've mourned the death of a parent, or struggled with curve balls like divorce, job loss, miscarriage, and addiction. The ability to be there and show compassion and empathy is a powerful place that fills my heart.
Sure, there are other patients that can be challenging sometimes, but I started looking at the challenges as opportunities. Every time a patient arrives for an appointment, we have an opportunity to impact a life. Some "bad behavior" can be a mask for barriers like fear, lack of understanding, anxiety and depression, financial concerns, major life events, and the list goes on.
When I started looking at the challenges differently, a couple of things happened. I had less resentment and I connected with more people – helping them past those barriers. We have the power to help shape the way patients view dentistry, their health, and their quality of life. Often the life that is most impacted is our own. How amazing is that?!
We also have to show ourselves compassion: we can't fix everyone or everything all the time and that's OK. We also have to take good care of ourselves, our bodies, and be our own advocates.
One of my favorite quotes, often attributed to Abraham Lincoln, is: "Most folks are about as happy as they make up their minds to be." As a person who has experienced many careers over my lifetime, I can honestly say that each one comes with its share of challenges. For my own well-being and for the good of the patients in my care, I choose to continue to find the joy along with the continued learning and growth in my career as an RDH, a title I am so very proud to hold.
Reference
1. Kluemper DH, Little LM, Degroot T. State or trait: Effects of state optimism on job-related outcomes. J Organ Behav. 2009;30(2):209-231.
---
Julie Whiteley, BS, RDH, is certified in human resources. She holds degrees in business administration and dental hygiene and has worked extensively in both fields. She is on the faculty of Massachusetts College of Pharmacy and Health Sciences University in Boston. Julie bridges her knowledge and experience from business, clinical hygiene, and teaching to deliver information and programs that enhance dental practices. Contact her at juliec.whiteley@gmail.com.