Dignity Dental Hygiene: The impact of professional socialization and entrepreneurship on a community's oral health
Dignity Dental Hygiene provides state-of-the-art mobile dental hygiene services with care, compassion, and respect. Learn more in this interview with cofounders Janelle Mancha, Gloria Abeyta, and Carrie Fox.
Jan 17th, 2019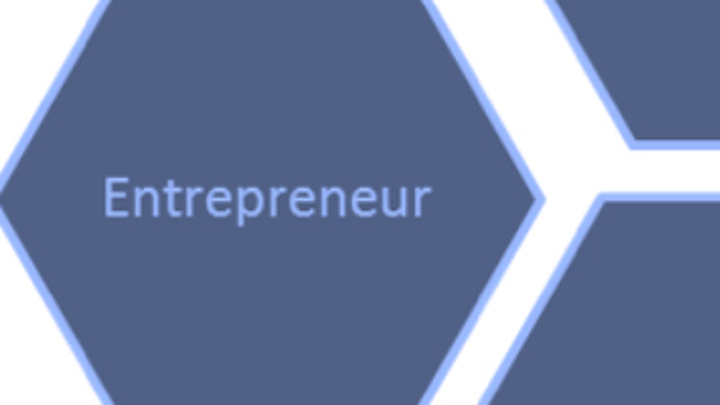 Although there have been many updates to the roles of dental hygienists, one of the latest includes entrepreneur. It's no surprise, then, that "entrepreneurs" is the perfect word to describe the cofounders of Dignity Dental Hygiene.
The founders of Dignity Dental Hygiene became acquainted in hygiene school, and they maintained their relationships throughout their careers. Their shared professional interests have culminated in the development of a unique and much needed company.
The mission of Dignity Dental Hygiene is to provide state-of-the-art mobile dental hygiene services with care, compassion, and respect. The company provides care to those who are unable to access it effectively, such as individuals in independent-living centers, assisted-living facilities, and memory-care homes.
Recently, I interviewed cofounders (and RDHs) Gloria Abeyta, Carrie Fox, and Janelle Mancha about the development of their business.
---
Interview with cofounders of Dignity Dental Hygiene
Dignity Dental Hygiene cofounders Gloria Abeyta, BS, RDH; Carrie Fox, BS, RDH; and Janelle Mancha, BS, RDH
Christine: Gloria, do you remember why you decided to choose dental hygiene as a career?
Gloria: I remember answering this question approximately 25 years ago when I was being interviewed for the dental hygiene program at the University of New Mexico, and I still feel the same way. Becoming a dental hygienist gave me the opportunity to have an impact on someone's life. I truly believe a smile goes a long way, and some people are hesitant to smile for several reasons. Educating my patients about the importance of oral care and giving them the confidence to smile was one of my main reasons for becoming a dental hygienist.
Christine: Do you still work in private practice?

Gloria: Yes, I still work full-time in private practice. At times it is difficult juggling both jobs, but I have two amazing business partners who help share the responsibilities to make the business run as smooth as possible. We see patients on Fridays and Saturdays, therefore we can still work full-time in private practice.
Christine: Carrie, what do you find rewarding about the experience?
Carrie: Working with Dignity Dental Hygiene has really opened up my eyes to the need for this service. In providing our services, we not only care for the patients, but we often find ourselves developing relationships with them, their families, and their caregivers. At the end of every day, one or all of us are teary-eyed because of the love that we get to witness.
Christine: Janelle, how did you get this idea to start the business?
Janelle: It was July 2017. We were enjoying lunch together, and we all agreed that something had to be done. For years we'd listened to patients in our private practices express their frustrations in obtaining dental hygiene for the loved ones in their lives—for example, a father with dementia, a frail spouse, or a family member with a disability. Transporting these patients to dental offices was nearly impossible. It had become apparent that New Mexico had a true deficiency for onsite dental hygiene care.
Christine: What piece of advice would you give an RDH who is thinking of starting a business?
Janelle: Don't quit your day job. Any new business takes time to grow. You cannot immediately rely on your new business for financial support.
Christine: How did your work and life experiences help you start this company?
Janelle: My husband and I started and successfully ran a previous business, a medical spa. We sold the company in 2015. The experience was invaluable. This knowledge, combined with many years of clinical dental hygiene, has helped the process of starting Dignity Dental Hygiene.
* * *
This team of dental hygienists, who started out together in dental hygiene school a few decades ago, highlight what we as hygienists can do together. By maintaining and fostering relationships with other dental hygienists, we help so many others. These dental hygienists did just that, and because of that they continue to make an impact on those in need of dental care. Together they have been able to positively affect oral health and overall health in their community!
Editor's note: Responses have been edited for clarity.
---
Christine Nathe, RDH, MS, is director at the University of New Mexico division of dental hygiene, in Albuquerque, New Mexico. She is also the author of Dental Public Health Research, which is in its fourth edition with Pearson. She can be reached at cnathe@salud.unm.edu or (505) 272-8147.
More from this author:
The paperwork behind learning: Sarah Thiel describes her journey with CEZoom