For patients who will never be 'flossers,' what can you do? A whole lot
Hygienists know that some patients don't—and won't ever—floss. What dental floss alternatives are available for them? Plenty.

Oct 13th, 2016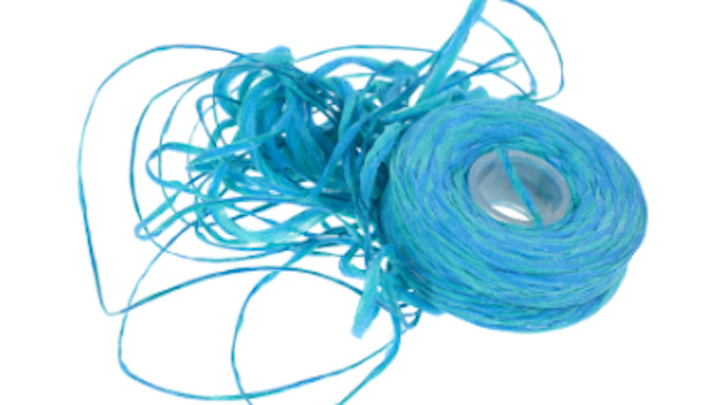 The dental hygiene world issued a collective groan when a recent article from the Associated Press stated that there was no benefit to flossing. Nonflossing patients rejoiced at the news as hygienists like myself felt disgruntled. The article and recommendations made the news and started conversations about interproximal care around the world. "Indeed those who have no fillings or gingivitis may renounce the use of dental floss," said Dr. Lussi, director of the Department of Preventive, Restorative, and Pediatric Dentistry at the University of Bern.1 It is a statement I strongly agree with after many years in clinical practice; however, where do we go from here?
"Find something patients are willing to use"
I have spent years encouraging many, many individuals who are not ever going to be flossers to try different products for interproximal care. Flossing is a hard habit to get into, and an easy one to drop. The key is to find something patients are willing to use. Through trial and error, I have found that one product does not work for all; if patients don't like it, they won't use it. There are some products I have recommended for years, and others I have recently discovered, that have great patient compliance rates.
I believe that interproximal care is imperative to overall oral health. When I consider my current patient base, the individuals that are consistent with any version of interproximal devices are those that maintain the healthiest tissue, with very little to no bleeding. Think about how easy is it to make the assumption that patient brushes only as you go around with the periodontal probe or just by a visual examination. How often is your assumption correct? The gum tissue usually exhibits more inflammation and bleeding than it should. Studies show that nearly half of American adults over the age of 30 have some form of periodontal disease, and nearly two-thirds of those age 60 above suffer from moderate to severe periodontal disease.2 That does not include those with any form of mild gingivitis.
READ MORE | The oral effects of vaping: Patient education

The "gross" factor
For patients with moderate to severe periodontal disease, I have often recommended the daily use of a Waterpik. The realization comes when I instruct the patient to brush well and then plug the sink while they use the Waterpik for the first time. They often come in the next time amazed at how much debris was left behind after brushing alone, and the sight often is enough to encourage patient compliance more than anything I would ever be able to say. For many people, visualization of what is in their own oral cavities has enough of the "gross" factor to make a change. For patients with pocketing over 4 mm or interproximal restorations, brushing alone is not enough, and floss often is not able to reach to effectively clean the base of the pockets. The bacteria will collect at the margins of the restoration and in deep pockets no matter how well brushing is done. No restoration is as smooth as what nature gave you; therefore, more care is needed. When you add in periodontal disease in any form, the risk of pocket progression increases if there is no interproximal care. The Waterpik oral irrigator is a great tool for advanced periodontal care, as it flushes out debris and disrupts bacterial plaque formation.
Another great product I have recently discovered is the Paro Brush Stick. The sticks have a unique velvety end that works well at removing bacterial plaque interproximally. I have personally tried these and found them easy to use, efficient, and gentle, especially in the posterior teeth.
READ MORE | Sensitive complaints: Desensitizing tips to make patients more comfortable during appointments
Interproximal brushes
For patients with larger interproximal spaces, especially in the posterior, "regular" floss may be as effective as other methods to adequately clean those spaces. Interproximal brushes are greatly effective in removing debris and plaque around restorations. The key is to find the right size. A variety of sizes is available, from travel sizes to those with full-size handles. Most interdental brushes are made of wire with small bristles to allow them easily to be inserted interproximally.
Paro has developed a Flexi-Grip brush; the big difference is the insulated triangular shaped wires, which makes sense to me since the interdental space between teeth is triangular. The handle's shape makes it easy to hold for almost all patients. I have seen great results and patient compliance with interdental brushes, especially with patients that don't like to put their hands in their mouths to floss. They are able to use the brush on a long handle, similar to a toothbrush, and are able to access the posterior teeth easily.
Considerations for implants
With the increasing placement of dental implants, assuring food debris and plaque are removed takes special home care. For patients with implants, I always recommend either expandable floss, interproximal brushes, or a Waterpik, and provide detailed instructions and demonstrations of how to assure the implant is effectively cleaned. Because the implant crown is so bulbous compared to the titanium post, implants are food hideouts. As we have all learned in hygiene school, implants can't get decay, but they can be affected by bone loss. They do require special care protect the patient investment.
READ MORE | Stringing along: Find an alternative to string flossing to boost compliance
Conclusion
I have had patients who are normally somewhat consistent flossers slack off for a period of time and see the effects of bleeding gingiva and irritation. I personally believe flossing is the gold standard of an effective home-care routine, but also am a realist and know that is not for everyone. Based on my years of experience, I believe it is important to use some form of interproximal devices not only for caries prevention but periodontal care as well, no matter the method. From my hygienist point of view, I don't care what is used—but brushing alone is not enough and will recommend patients use whatever interproximal device they are willing to use consistently. I will continue to encourage all my patient to floss as a generalized suggestion with tailored recommendations as well. In my opinion, something is better than nothing, not only for the oral health but the overall health of each and every one of my patients.
---
Editor's note: This article originally appeared in RDH eVillage Focus. Our editorial team would be happy to deliver content like this to your inbox twice a month. Just let us know by subscribing here.
---
Jamie Collins, RDH, CDA, resides in Idaho with her husband, Cory, and their four children. She currently works as a full-time hygienist as well as an educator at the College of Western Idaho. In addition, she acts as a content expert and contributor in multiple upcoming textbooks. She can be contacted at jamiecollins.rdh@gmail.com.
---
For the most current dental headlines, click here.

---
References
1. Nur perfekte Gebisse brauchen keine Zahnseide. 20 Minuten website. http://www.20min.ch/wissen/news/story/19678789. Published August 6, 2016. Accessed October 13, 2016.
2. Periodontal disease fact sheet. American Academy of Periodontology website. https://www.perio.org/newsroom/periodontal-disease-fact-sheet. Accessed October 13, 2016.