Straight From the Heart
I started having chest pains that I could not explain about a year ago.
Feb 1st, 2004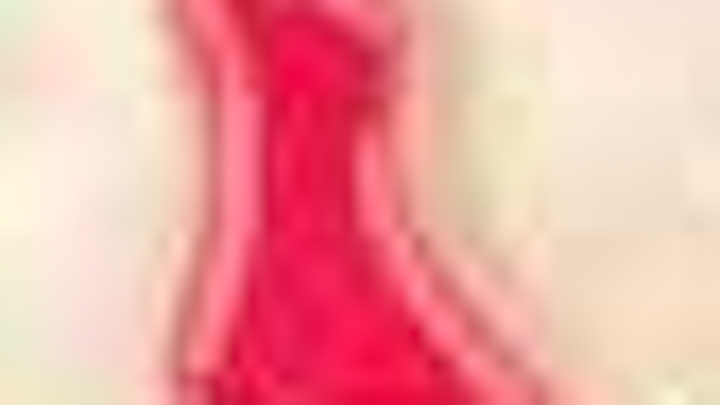 I started having chest pains that I could not explain about a year ago. I went to my general physician, because I wanted to determine if I had a heartburn problem or a heart problem, and get started with specialists and tests. I was especially motivated since antacids were not helping the intense pain when it hit, even though I was not a frequent consumer of antacids.
My physician performed an EKG, which was normal. He talked with me afterwards and was very thorough. I was pleased when he said, "Well, you are a woman and symptoms are very atypical in women when it comes to the heart. You have a positive family history of heart disease, so I am going to send you to a cardiologist for a full cardiac workup." Way to go. He had done his homework. I, being a poor patient, did not. I did not go for the blood work that he had ordered. I did not go for the cardiac workup. I did not go for the evaluation with a gastroenterologist. Why did I drop the ball? I don't know. But I can tell you this ... I was unaware at the time that heart attacks are a leading killer of women.
Now, a year later, I had an episode with my chest that made me finally take action. It happened during a gig playing music — what I love best — so I figured this was serious. It was time to take charge of my health and stop acting like an invincible teenager. I am 38 years old, and I have a little three-year-old to take care of.
I went to the cardiologist just before Thanksgiving and a heart murmur showed up that was never detected before. Also, I had an abnormal EKG. WHAT??? ME??? Impossible. Now I am scheduled for an echocardiogram and a stress test with nuclear medicines. I am in disbelief and angry that I had not been taking better care of myself. Granted, no results are in yet. I am jumping the gun with my thinking, but the facts remain: I am about 40 pounds overweight; I lead a sedentary lifestyle which is busy, but lacks exercise; I am stressed all the time because I say yes to too many things; I have a family history of heart disease (my father has had four known heart attacks and my 40-something-year-old sister has already had a heart attack); and my eating habits do not shy away from the #3 at the Mickey D's around the corner from my office when I am in a hurry or on the run, which is all the time! I have not been taking care of me. I try to take care of everyone else, but NOT ME!!! Shame on me. Now is the time to make a change. I am in this very process right now, so I can't tell you the outcome, but I am hoping for the best. What I do know is that I have a different attitude about my health now. I have not suddenly become a marathon runner by any stretch of the imagination, but I am making changes!
Now is the time for all of us to make sure that we are taking care of ourselves. Many of you, if not most of you, are already doing this. I have always been in awe of you. But for those of you who are not — or those of you who are but have a friend who is not — it is time to look that friend in the eye, take her by the hand, and show her you care by being aware!
February is Heart Health Awareness Month. How will we honor and celebrate it? The Heart Truth Campaign kicked off a Red Dress project that started in February 2003. Women wore red to remind one another about the importance of heart health. The Red Dress project was begun to help make women aware of heart health and the fact that heart disease is the number one killer of American women. That blows me away. Heart disease is the NUMBER ONE KILLER of American women. That is us! This campaign was aimed at women aged 40-60, which is the time that heart disease risk starts to rise. But since heart disease develops gradually, it is important to women of all ages. U.S. Department of Health and Human Services Secretary Tommy G. Thompson proclaimed the third Friday in February as Women's Heart Day. "Heart disease doesn't care what you wear" is the message of the Red Dress pin that may be ordered online. It is also the message of the wonderful red dresses, fashioned by top designers, that kicked off the campaign. You may read all about this fabulous push to educate women everywhere about heart health at this Web site (which I learned about in the airport coming back from a wonderful AAWD meeting!): www.nhlbi.nih. gov/health/hearttruth.
Women's heart disease symptoms are not as usual or predictable as men's. Some of the symptoms prior to a heart attack could include unusual fatigue, sleep disturbances, shortness of breath especially during exercise, indigestion, anxiety as described on the Web site www.usgovinfor.about. com/cs/healthmedical/a/womensami.htm. Major symptoms during a heart attack are shortness of breath, weakness, unusual fatigue, cold sweat, and dizziness.
Another helpful Web site is www.heartcenteronline.com. It has quizzes, information, areas specific for women, and regular updates via email if you wish to sign up.
It was inspiring to me, and I would like to challenge all AAWD women to WEAR RED on Valentine's Day. And take it a step further — get together with your study clubs, your local chapters, your state AAWD organizations, and all of your friends to spread the word about taking care of your heart health. If there are risk factors, if there are strange symptoms that could be related to women and heart disease in your world, get it checked out!