Thursday Troubleshooter: RDH cannot budge dental office about offering benefits
This hygienist is frustrated. Not only can she not convince her dentist bosses to offer benefits, but she's forced to take time off when the office closes, and her income suffers.

Jul 23rd, 2015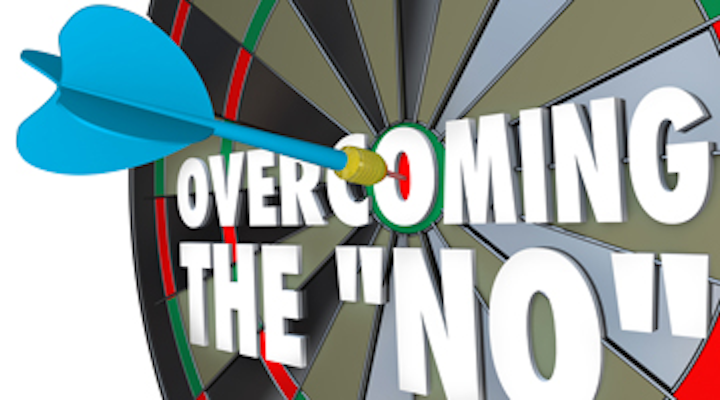 QUESTION: I started working for my current employer as a part-time hygienist, but when the position was available I transitioned to full-time. The dental office was only two years in business, and because of this I never had a conversation with the doctors concerning benefits. My intentions were to work and be productive so I would be able to get vacations and holiday pay as part of my benefits. I sat down with both doctors (it's a husband and wife) and voiced my request and even made suggestions for achieving that request. The doctors have told us the practice is not making enough and that we're barely breaking even. It seems the rest of the staff doesn't mind not having benefits. The doctors take a lot time off and close the office, which means I have to call temp agencies to cover for lost time without pay. The rest of staff are always thrilled to have "time off," which makes me the only one who has a problem with it. I even suggested keeping the office open and allowing hygiene to work with recall patients when the doctors are gone. They refused even though it's allowed in Florida. I've been in the practice for four years as a full-time hygienist. Is there anything I can do to have my employers understand that offering benefits and working toward that goal is beneficial to the practice? Please help!
ANSWER FROM BRIDGET FAY, Senior Consultant, Odyssey Management, Inc:
This may be hard to hear, but you may have outgrown this practice. Limited benefits is something that is common with start-ups and because of the rising costs of health care and the general cost of doing business, it's very hard to find a practice that's willing to offer an array of benefits. You will find the occasional office that offers a full package, PTO, and other fringe benefits, but it's hard because they usually have a low turnover rate.

At this point it doesn't sound like they're willing to budge. Staff usually isn't privy to internal finances of the practice, and if they're not willing to pass along some of the profits to the staff, they either can't afford to or they choose not to.

I wouldn't take their decision personally, but it may be time to move on professionally or consider changing your own circumstances if you absolutely don't want to look for other employment. If this is the only thing that's keeping you from being happy, then maybe some personal changes would make facilitate that. If not, it may be best to look for a practice that's willing and/or able to pass along their profits to employees. Good luck!
ANSWER FROM LYNNE LEGGETT, Victory Dental Management, LLC:
From what I have gleaned from your question, it sounds like working in this practice has been very frustrating for you. You explained that you've already had a compensation conversation, and the owners of the practice do not feel they're making enough money to be able to provide these benefits on your behalf. At the same time, you feel you're by yourself since the rest of the staff does not have a problem with the status quo.
I personally agree that time away from the workplace is needed so that staff members can take time to relax and enjoy themselves and come back as well-rested, productive members of the practice. The problem really is that you are by yourself. You have been a full-time hygienist for four years with this practice and they have not changed their compensation.
You have two options as I see it. You can stay and hope that at some point the owners will make enough money so that you're compensated in a manner that makes you happy, or you can find a practice that will give you the compensation package you want to receive from your employer. I know this is not an easy situation to be in but you have to decide if you want to stay or look for another office to join. I wish you luck with whatever option you choose.
RECENT THURSDAY TROUBLESHOOTERS:
Hygienists can't treat perio effectively, dentist looks other way
How to tell patients dentist will be gone indefinitely
Handling two-faced coworkers in the dental practice

Do YOU have a tough issue in your dental office that you would like addressed?


Send your questions for the experts to answer. Responses will come from various consultants associated with Speaking Consulting Network, Academy of Dental Management Consultants, or Dental Consultant Connection. Their members will take turns fielding your questions on DentistryIQ, because they are very familiar with addressing the tough issues. Hey, it's their job.

Send your questions to megk@pennwell.com. All inquiries will be answered anonymously every Thursday here on DIQ.