Smiles for Success
In 1977, I received a DMD degree from the University of Pittsburgh School of Dental Medicine.
Apr 1st, 2004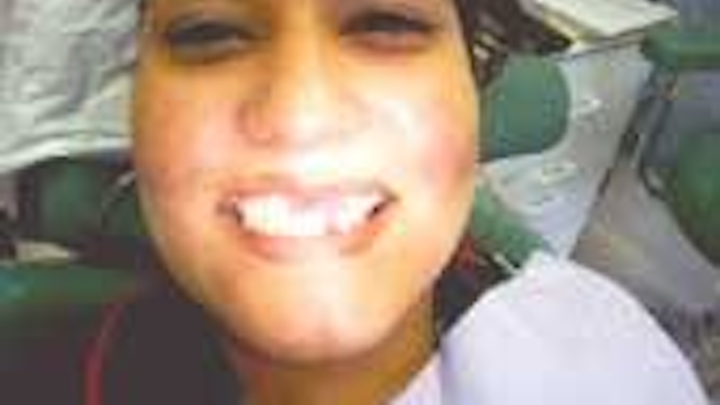 In 1977, I received a DMD degree from the University of Pittsburgh School of Dental Medicine. I continued my formal education to include a certificate of prosthodontics and a master's degree. There were only eight women in my class of 120, and the percentage of females in prosthodontics was very small. While in Pittsburgh, I helped to organize a small AAWD chapter, but due to the small number of female dentists, there was not much activity.
In 1980, I moved to Chicago, where I established a practice that emphasizes the reconstruction of patients using a multidisciplinary approach. I also taught comprehensive dentistry at the University of Illinois School of Dentistry.
I joined the AAWD in Chicago, but there were still very few women dentists. After a few years, I let my membership lapse.
After leaving the University of Illinois, I earned a certificate in geriatric dentistry in 1995 while on the faculty of Northwestern. While there, I worked with a fine female prosthodontist, Dr. LaDeanne Fattore.
I became involved in various dental organizations and served on numerous committees, but these were mostly organizations relating to the specialty of prosthodontics or dental implants.
Sylvia — A Smiles for Success Story
null
I was lecturing widely at the time, especially on the subject of osteoporosis. Over the years, I noticed the number of female dentists was increasing in my audiences. I have been an advocate for women's health issues and was filmed with Debra Norville for a program on women's oral health.
Seeing more women dentists in organized dentistry, I decided to take a new look at the AAWD. I was pleased to see what the organization was doing, particularly with the Smiles for Success program. I decided to rejoin the AAWD.
When Smiles for Success contacted me, I was happy to donate my services to help Sylvia, a 25-year-old woman who was mugged and lost three anterior teeth. Her dental health was otherwise quite good. I fabricated an upper partial, which allowed her to feel confident and pretty again.
Working with Sylvia has been an uplifting and pleasant experience. AAWD and Smiles for Success have helped Sylvia to gain a new lease on life. I am very happy to have rejoined the AAWD and plan to continue working with the Smiles for Success program. I encourage other female dentists to become involved. I have also enjoyed working with the YMCA Alliance and have treated three patients through the program.
For information on the Smiles for Success program, please call the office at (800) 920-2293.