Editor's Note: Prepare to effect change
Edie Gibson, RDH, the editor of RDH Graduate newsletter, discusses the content of the April 2017 issue.
Apr 20th, 2017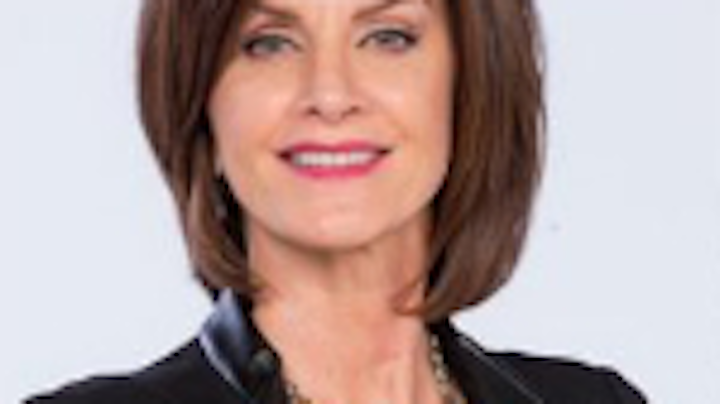 "Courage is the most important of all the virtues, because without courage you can't practice any other virtue consistently." ― Maya Angelou
Editor Edie Gibson, RDH, MS
April is upon us: Spring showers, garden revamping, cleaning out the old to make space for the new, and who could forget, boards! I remember prepping for my national and regional board exams back in the dinosaur ages! The memories still trigger a flutter in my stomach. I knew I was ready to take on the world and effect change, but was I emotionally ready for such a change? I dug deep and found the courage to land a full-time job in a situation that was less than desirable and made it fun!
In Ideas to Inspiration, Jackie Sanders, RDH, MBA, manager of Professional Relations for Sunstar, shares the story of a hygienist who has effected change in her practice and community by stepping outside the "box" and creating a work scenario that she didn't learn in school. She was emotionally ready for change and her courage carried her to great heights.
Amber Auger, RDH, MPH, discusses new technology that you can implement immediately in your practice that will also help effect change. It's called fluorescence technology for oral cancer screening or better yet, "Oral Abnormality Screening," as Debbie Z. calls it. This technology isn't taught in most hygiene schools and its use is becoming mainstream. Have the courage to learn and talk about this with your employer!
Claire Jeong, RDH, MS, is the board prep pro! In this month's newsletter, we have included an amazing article that will help build your courage to the point your anxiety becomes a moot point! She gives specific tips on how to manage your time on exam day. I know you will find the articles on point and critical for your board preparations.
We strive to deliver relevant content that inspires and encourages you. Keep filling your mind with new information, dig deep, and find the courage to effect change every day. Study smarter, and you will pass those board exams! As E.E. Cummings said, "It takes courage to grow up and become who you really are." Cherish that thought and…
Go out and make it a great day!
Edie Gibson, RDH, MS