Editor's Note: Why pediatric dental patients are 'the one'
Edie Gibson, RDH, acknowleges that all dental patients are 'the one,' but she elaborates on why pediatric patients are truly special.
Feb 14th, 2017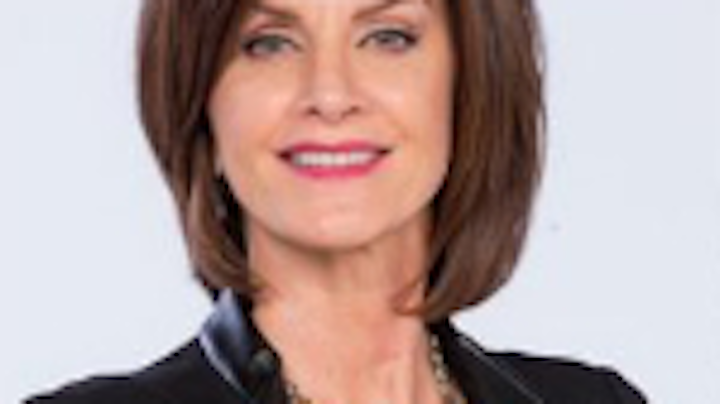 "I've learned that people will forget what you said, people will forget what you did, but people will never forget how you made them feel!" —Dr. Maya Angelou
Editor Edie Gibson, RDH, MS
I have always admired Dr. Maya Angelou, and this quote couldn't be more appropriate—not only for National Children's Dental Health Month, but for life in general. Imagine being a scared, young child sitting in the dental chair for the first time. Everything is larger than life: strange noises and smells, unsure if you are safe, and an adult asking you to "open wide" while holding a strange looking pick, and unable to see his or her face behind a mask. Terrifying, I'm sure. It reminds me of how I felt with my first patient fresh out of college. If that patient only knew.
As dental hygienists and oral health professionals, we are in a unique situation to mold and shape how children view health care. We can make or break that experience by what we say and do. My dear friend Todd Cohen taught me many things about relationship building and one thing that truly hit home was, "Treat everybody as if they were THE ONE"—the one love of your life, the one ideal potential boss, the one new best friend. That includes the children who sit in your dental chair.
I always cherished seeing a "child prophy" in my schedule. It meant I was going to have some fun and sometimes, I admit, I thought, "Whew, I get a break!" I spent most of the appointment talking about "sugar bugs" and how to keep them off their teeth, especially between visits. In Amber Auger's Good News column, she shares her tried-and-true techniques to help keep patients motivated to maintain their oral health, not an easy task for children!
In this month's Ideas to Inspiration, Jackie Sanders, RDH, MBA, manager of Sunstar Professional Relations, inspires us to think deep about why we chose dental hygiene, or did it choose you? Her statement, "The why is what will drive your passion and determine your level of success and personal satisfaction" is one to ponder continually in your career.
We have a dedicated section to showcase your dental hygiene program. Our February program highlight is Hawkeye Community College in Waterloo, Iowa, where Emily Boge runs a dynamic and engaging program. Her students' view of our profession and their college is enlightening. They truly know their why!
We have several other articles that we hope offer insight and inspiration for your new profession. Embrace them, share them, pass them on to a friend, and, remember, every patient, especially a child, will never forget how you made them feel. Cherish that thought and…
Go out and make it a great day!
Edie Gibson, RDH, MS
---
For the most current dental headlines, click here.

---