Where do dental office managers come in on the pay scale? Find out in this infographic
The survey reveals that a whopping 94% of dental office managers worked as dental assistants before starting in the front office.

Oct 3rd, 2014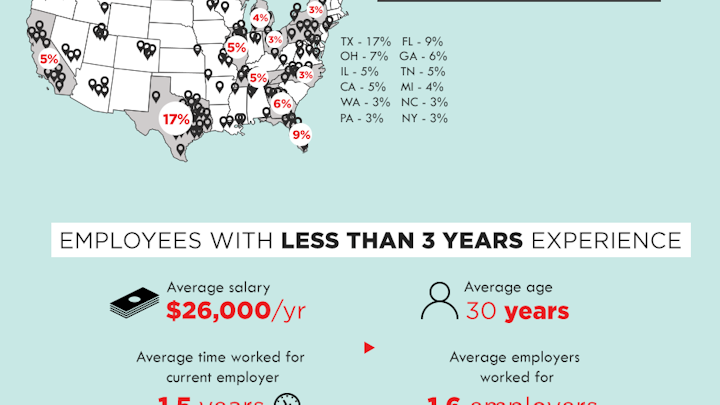 Money. While countless surveys reveal it is not the most important factor in job satisfaction (What is the most important? Say it with Aretha ... R-E-S-P-E-C-T), no one can deny the fact that a decent and fair salary keeps a lot of people satisfied, and dental office managers are no exception.
DentalPost has taken on the task of conducting several surveys among dental professionals. Check out the dental assisting survey that appeared on DentistryIQ this summer. Their latest survey conducted among dental office managers reveals some very interesting results.
"At DentalPost, it's our job to keep our finger on the pulse of the dental job market, and share information about the potential of that market with our users," says Tonya Lanthier, DentalPost Founder and CEO. The surveys were initiated when DentalPost took an interest in some survey results that indicated RDHs are paid an average of $70,000 per year. They decided to seek "real salary data from dental professionals around the country."
And it's a good thing they did. The first article I came across while conducting an Internet search about dental office managersalaries said, "The U.S. Bureau of Labor Statistics, or BLS, reports that these workers earned an average salary of $74,640, equal to $35.88 an hour as of May 2011." Thank you work.chron.com, but this survey proves that's a bit lofty.
DentalPost's survey is much more down to earth. It reveals that 32% of office managers are the sole providers of their households. Forty-seven percent received some college education, while 94% began their careers as dental assistants.
The average age of today's office managers is 41, and of those OMs who have been in the field more than three years, 5% have worked for their current employer for more than 20 years.
Employees with less than three years in the field earn an average of $26,000, while those with more than three years earn an average of $36,000. (Yes, that's very close to $70,000.) Benefits for OMs are not to shabby, with 83% receiving paid time off, and 82% receiving dental coverage.
Which state had the most respondents? The Lone Star State! But it looks like all of Texas' neighbors to the north largely ignored the survey. Too bad.

Find out the rest of the results in this infographic from DentalPost.