Downloadable forms: Periodontal charting form
This new and growing section of DentistryIQ is designed to help dental office staffs with patient forms.

Jun 23rd, 2016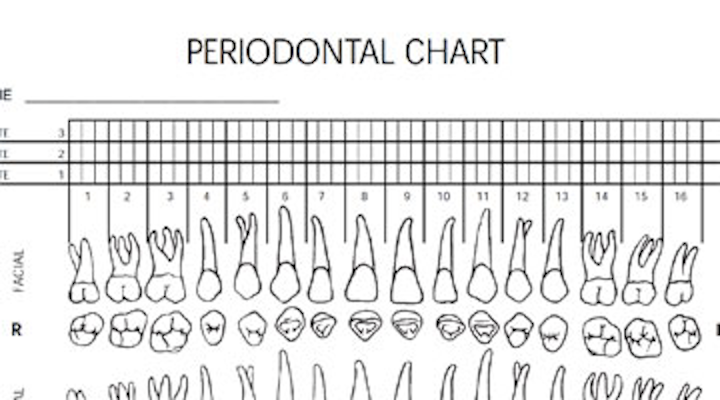 This month's featured form is a periodonal charting form. Each month we will feature a new downloadable form to help boost your practice efficiency.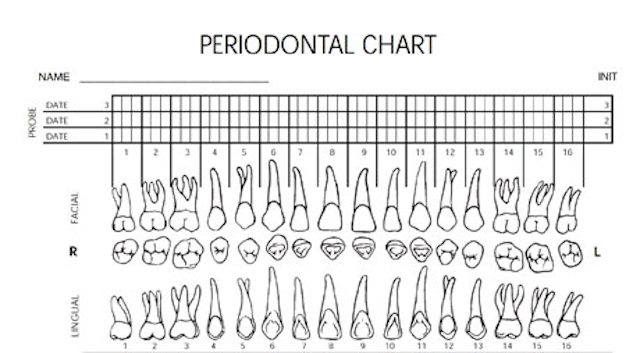 This article first appeared in Dental Assisting & Office Manager Digest. To receive enlightening and helpful articles for assistants and office managers in this monthly e-newsletter, visit dentistryiq.com/subscribe.

Most practices today are using electronic periodontal charting. But for those dental offices still using good old fashioned paper records, here is a clear and concise form to document your patients' visits.
Keep in mind that periodontal charting should always be used during a patient's initial exam and/or six-month checkup. This form is required to be submitted with an ADA claim form when submitting for periodontal treatment reimbursement.
Download the Periodontal Charting Form here, or click on the image above.

Last month's featured form was a Patient Refusal of Recommended Treatment form.
If you would like to share any forms you think will be helpful to your fellow OM's and DA's, we ask that you forward them to us for publication. Contact Kyle Summerford at kylelsummerford@gmail.com, or Meg Kaiser at megk@pennwell.com.
Feel free to download and tailor these forms to suit your practice.
---
For the most current dental headlines, click here.

---