My wife, who's a dentist, hasn't fired me yet, so I must be doing something right
This dental office manager had no idea how much he would enjoy working in his wife's dental practice. He began by using his marketing experience, which contributed to the huge success of the practice.
Jul 10th, 2019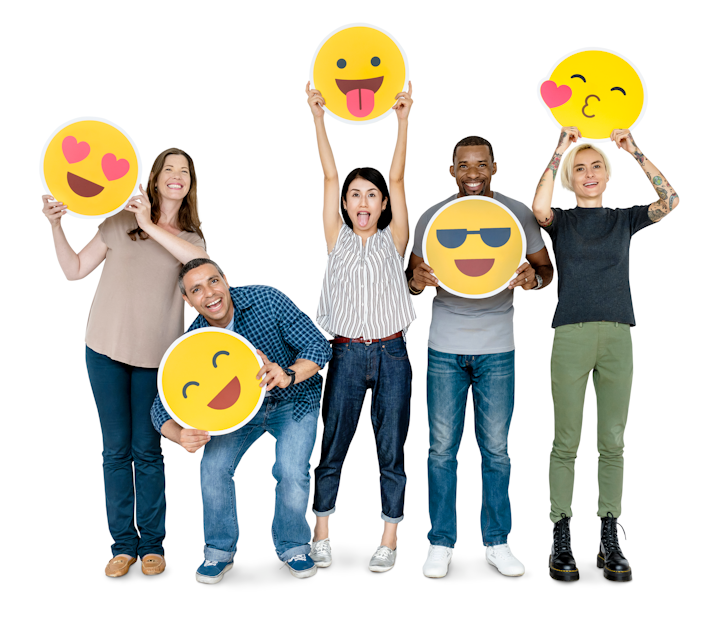 My background is in advertising and public relations. My world changed when my wife, who's a dentist, decided to open the doors to her very own practice. Because I love her and knew her business had a limited budget for marketing,
I volunteered to use my marketing expertise to help get the practice off of the ground. I had no idea I would fall in love again, this time with dentistry, and would still be working in the practice seven years later. During that time, the practice has grown by double digits every year. Maybe coming from the advertising world gave me a different perspective on how to attract, and more importantly, retain patients. I know my wife and the practice's other doctor deliver state-of-the-art dentistry. They're good at their jobs. My job is to get patients in the chair. 
As a marketing professional, I know everything should start and end with the target audience's needs and wants. Let me share some of the ways we have created an entirely patient-centric practice that has enabled us to attract and retain patients and grow through word-of-mouth referrals, which is the most powerful and cost-effective advertising tool available! 
Create an atmosphere 
To deliver an exceptional experience, you must have an exceptional team that loves what they do and where they do it. We're big on culture for both the team and patients. We want the team and patients to love being in the practice. We don't want to have to tell patients they're welcome; we want them to feel it for themselves. That's the perspective we had when we created the office space and chose all of the amenities. 
The atmosphere is obvious from the moment someone opens the front door. People are greeted with a wonderful smell—the office's signature scent—instead of a sterile, medical environment smell. Of course, there are drinks and snacks, and Wi-Fi for those who want to stay connected. The practice also offers virtual reality for those who want to get away while they're in the office. The bathroom is outfitted with luxury hand lotions and pre-pasted toothbrushes. The operatories feature warm blankets, and TVs where patients control the remotes. When treatment requires patients to spend a bit more time in the office, there's a private specialty suite so they can have a space of their own.  
Go the extra mile, or two
All of these amenities are nice, and patients appreciate them. But those were necessary to create a patient-centric atmosphere. It's the extra mile (or two) that the staff goes to make sure we meet and exceed patients' expectations, and that's what really makes the difference. 
For example, we heard a patient talking about a new restaurant and how difficult it was to get reservations. We were able to make those reservations happen for him. This year we held a social media contest and invited patients to post a photo of something Avengers-related and tag us with the hashtag #deevengers. (Dee for Dentist is the name of our practice.) The winners were treated to a pre-screening of the movie "Avengers Endgame" before it was released in theaters. It was a very positive event for our patients, team, and practice, to say the least. 
The practice's implant patients are sent home with an implant care package that contains everything they need to rest and recover, including soup, a book, and candles, all tailored to their personalities. Invisalign patients receive an "Invisidone" celebration package. 
You may be asking, "Is all of this time, effort, and expense worth it?" We've found that it is definitely worth it. The Yelp reviews for Dee Dentist are phenomenal. They aren't just canned reviews found online for every other dentist in town. The posts are unique, detailed, and descriptive. New patients rely on the reviews to decide which dentist's practice will become their new dental home. Yelp and other reviews are a powerful word-of-mouth advertising opportunity.  
Don't think you know what patients want—ask them! 
For the first four years, our practice allowed patients and insurance to dictate treatment. Sure, the practice recommended the best care, but then didn't enable patients to accept it. Somewhere around year four a light bulb went on. The practice had accepted CareCredit, but we weren't offering it to patients. We realized we were here to give patients the best treatment and service. It's really up to patients which payment method works best for them. If patients value the care, it's the practice's job to give them options that can help them receive that care. 
My last piece of advice is for you to set goals—big goals, audacious goals. Be brave and attempt to do things others say can't be done. Once you have a goal, you and your team will come together to work toward achieving that goal. I've witnessed amazing things happen when a dental team comes together. 
Michael Cruz is the office manager at Dee for Dentist in Las Vegas, Nevada.
This content is subject to change without notice and offered for informational use only. You are urged to consult  your individual business, financial, legal, tax and/or other advisors with respect to any information presented. Synchrony and any of its affiliates, including CareCredit (collectively, "Synchrony"), makes no representations or warranties regarding this content and accepts no liability for any loss or harm arising from the use of the information provided. Your receipt of this material constitutes your acceptance of these terms and conditions.