Trouble keeping up with the not-so-daily responsibilities in your dental practice?
There's no denying the To Do lists for dental team members can be endless, and the not-so-daily chores can get pushed to the back burner. Here's how to keep that from happening and making sure all items are covered.
Mar 21st, 2017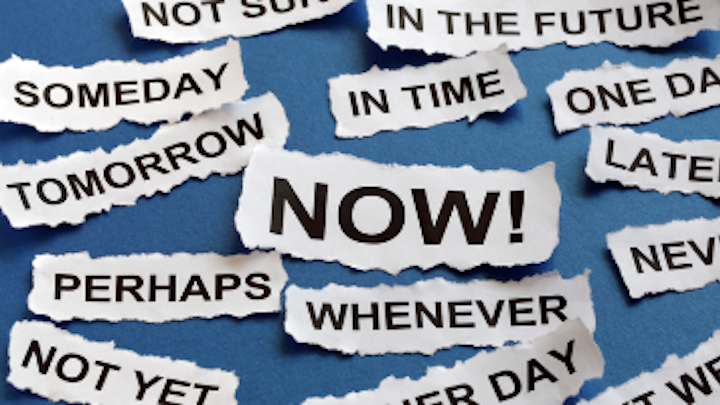 There's no denying the To Do lists for dental team members can be endless, and the not-so-daily chores can get pushed to the back burner. Here's how to keep that from happening and making sure all items are covered.
I recently listened to a certified professional organizer present a seminar about spring cleaning. She discussed how difficult it is for people to decide where to begin, and that two things generally happen—they try to do too much at one time, or they find organizing so overwhelming that they do nothing at all. Interestingly, I find this same phenomenon occurs in dental offices.
On a daily basis, the administrative team of the dental office has set responsibilities. They must greet patients, answer phones, appoint patients, maintain a productive schedule, check patients in and out, and verify, submit, and follow-up on insurance. There are also the "outlying" responsibilities. These include triaging computer issues throughout the office, determining how to thwart pesky sales calls, signing for delivery services such as FedEx or UPS, and straightening the reception area and bathroom.
RELATED ARTICLE:Teaching dental office staff how to prioritize

On the clinical side, in addition to patient care, there is preparing instruments for sterilization, unloading the autoclave, preparing trays, breaking down and setting up the operatory, and completing chart notes. The outlying responsibilities are spore testing, changing the ultrasonic water, ordering supplies, vacuuming and sweeping the operatory, and taking out the trash.

I know. I know. I've barely scraped the surface of all the responsibilities. My question is, how do you make sure that you're doing everything that needs to be done effectively and in a timely manner? I've asked this question in several offices lately, and the answers vary from, "With luck and God's help," to "We have checklists and know exactly what to do and when to do it."
I find that many tasks, such as following up on outstanding insurance claims or performing spore testing, are put on the back burner even though they're incredibly important to the success of the office. I've been in offices that literally do not know how to run an insurance aging report. When I ask how they keep up with overdue claims, they explain that they catch them when patients come in the office for their next appointment. I've also asked about spore testing and been told they didn't know it was required. (Picture me shaking my head right now.)
The tasks that each member of the dental team needs to complete on a daily, weekly, and monthly basis arise every day. Maintaining regulatory standards, as is the case with OSHA documentation, ensures the protection of all employees and patients. However, dental offices have enough logs, manuals, kits, inspections, monitoring, and documentation to easily keep someone busy in a full-time position. The aforementioned insurance aging report, billing and collections of patients' portions, unscheduled treatment, chart audits, and recare appointments, to name a few, could also keep someone busy without ever seeing patients.
We've found that the best way to improve time management is with checklists. As old fashioned as that sounds, it still works. A calendar could be placed inside the cabinets of the sterilization area with a list of tasks that need to be done and on what days. We suggest laminating this and using a dry erase pen to check the tasks when completed. This will ensure that everyone knows exactly what to do and when.
A similar checklist can be created for the front office that lists when the insurance aging report is to be run, when the billing statements and unscheduled treatment reports should be run, and more. This will help keep reports front and center when the front desk prepares the schedule for each day.
Keeping all the outlying tasks in mind will help the office run smoothly without forgetting the important things that get pushed to the back burner. This makes the business run smoothly and keeps you in line with all the regulatory standards that govern a dental practice. As you come in to work each day, you can check your list for the one thing that you need to remember to do today. No more back burners!
---
For the most current office manager headlines, click here.

---
---
For the most current dental headlines, click here.

---
Denise Ciardello always knew she wanted to be an entrepreneur, and today she is the cofounder of Global Team Solutions (GTS), a practice management consulting firm. Denise is also a professional speaker and published author who brings experience, insight, creativity, and a sense of humor into her consulting. She has served as president of the Academy of Dental Management Consultants, and is a member of the National Speakers Association, Toastmasters International, and Directory of Dental Speakers. She can be reached at denise@GTSgurus.com.