How business credit cards affect personal credit
Drew Hinrichs, CPA, explains whether or not your business should just "throw it on the card."
Sep 11th, 2016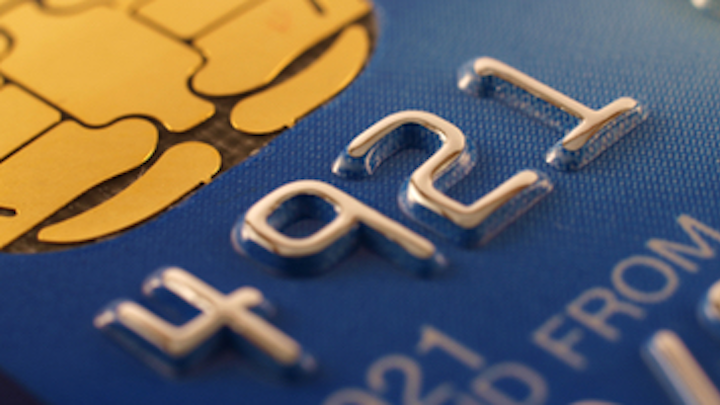 Should your dental practice just "throw it on the card"?
As a dentist and small-business owner, you might find yourself taking the "throw it on a credit card" approach when handling your monthly expenses. Many dentists do this because it makes it easy to balance the budget. Plus, if an audit ever comes up, you're better protected this way.
How Do Small Businesses Qualify for Credit Cards?
You typically qualify for an unsecured business card through your practice's credit only after it is established and you have a proven revenue stream or if you have assets available for collateral. This means most small-business owners need to personally qualify to set up a corporate credit card. Business card issuers choose whether to report to personal credit bureaus, business bureaus, or both. The best business cards are the ones that report to only Dun & Bradstreet. If you apply for a card that only uses the business bureau, then your personal creditworthiness is used as a co-sign for your business.
You need good credit to get an unsecured business card. And if you cannot qualify for an unsecured card yourself, then you only have three reasonable solutions:
Get a co-signer so you stand a better chance at getting approved.
Get a partner to apply for the card instead.
Look for an alternative to the traditional business credit card.
Most of the time, a small-business owner will choose the third option.
Business Credit Card Alternatives
Three types of credit cards are available to small-business owners:
Unsecured: You qualify based on creditworthiness.
Secured: You mainly qualify by giving a deposit.
Prepaid: You give a deposit and everyone qualifies.
How Secured Business Cards Work
You pitch 100–110% of the credit limit and a basic application process runs its course. Then you are set up with a secured card for your business. If you want the best results, then you will go for a secured card that only reports to Dun & Bradstreet. You can use this type of card to build your business creditworthiness up and to eventually qualify for unsecured business cards.
How Prepaid Business Cards Work
A prepaid business card can be backed by MasterCard or Visa, so you can use it almost anywhere. You often have controls over how the card gets used. For instance, you could set how much each cardholder can spend a day and at what types of stores the card can be used. You can attach the prepaid card to your business's bank account to seamlessly upload fresh funds whenever needed.
What's Your Solution?
If you want your business operations to be balanced with a credit card, all three types (unsecured, secured, and prepaid) are great options under the right circumstances. However, you do have to weigh out the implications that each option has on your personal credit. Cash flow and expense management are key principles you need to learn to monitor and control.
Still have questions? Call us to work with one of our trusted dental financial experts to make your practice and profits more intentional!
Editor's note: Visit the Dental CPA Blog home on DentistryIQ here. All DentistryIQ blogs may be found here.
Andrew Hinrichs, CPA, is a partner at HinrichsZenk+Pesavento (HZP), a dental CPA firm. Located in the suburbs of Chicago and Kansas City, HZP works with dentists around the country. HZP is growing, thanks to its extensive knowledge of the dental industry, focused client service, and ability to help dentists make educated decisions in every financial area of their dental practices. Tax planning opportunities, practice growth, and creative retirement planning are key focus areas. To set up a consultation with an HZP advisor, call (913) 681-1350.