Electronic claim attachments: Why are dental offices still lagging behind?
Why are dental practices lagging behind medical practices when it comes to electronic claim attachments? There are many benefits to the system, and the learning curve is not very large.

Aug 25th, 2016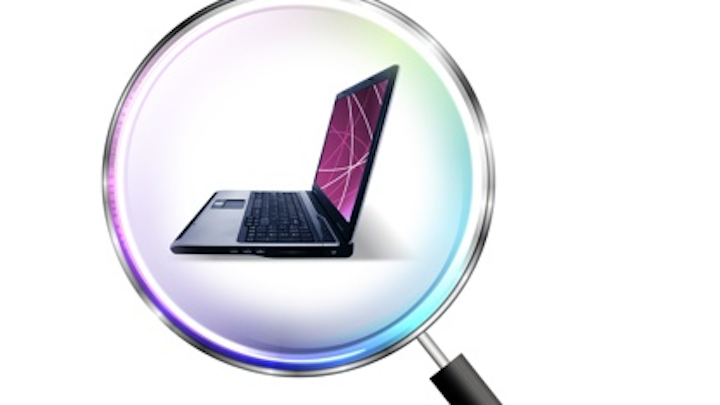 Why are dental practices lagging behind medical practices when it comes to electronic claim attachments? There are many benefits to the system, and the learning curve is not very large. Here are some ideas from someone on the frontline.

According to estimates from payers, providers continue to file and submit insurance claims electronically. However, dental providers are still slow to adopt electronic claims processes. This is despite the opportunity for huge savings by eliminating costly manual transactions, according to the 2015 CAQH (Council for Affordable Quality Healthcare) Index. In fact, dental providers lag behind their medical industry counterparts by as much as 30 percentage points in adoption.
The encouraging news is that adoption in general is ticking up. In 2002, only 44% of claims were submitted electronically. That number jumped to 75% in 2006, 82% in 2009, and in 2011, 94% of claims were submitted electronically, according to America's Health Insurance Plans (AHIP). AHIP credits the rise in electronic claims for speeding up the processing times for claims overall.
ALSO BY LINDY BENTON:Dental health care, security, and the cloud
The report notes that 16% of electronic claims and 54% of paper claims were submitted more than a month after service was provided. Nine percent of claims were received more than 60 days after service, down from 12% in 2009. Faster claims filing translates into faster reimbursement for providers.
These expedited processes are the result of electronic document exchange solutions for dental vendors, such as NEA powered by Vyne. NEA delivers claim attachment solutions for secure health information exchange. Its FastAttach technology enables providers to become more productive via the electronic capture and submission of documentation for electronic claims, and to more effectively manage their revenue cycle.
Electronic claim attachments help practices reduce postage and fax charges, as well as administrative costs associated with manually managing claims attachments. They streamline the follow-up process on mailed claims, improve revenue cycle management, transmit all necessary attachments reliably and securely, eliminate lost attachments that delay reimbursement, and decrease administrative time spent tracking claims and reimbursement.
RELATED ARTICLE:Using the cloud to securely increase productivity in dentistry
When it comes time for providers to get paid, the use of simple electronic image files can expedite reimbursements. This enables them to grow their businesses and improve their bottom lines. Electronic attachments mean fewer denials, detailed tracking reports, recording every employee who viewed the attachment, and real-time follow-up on claims with attachments.
According to the American Medical Association's electronic claims submission toolkit, they also provide significant savings. The toolkit calculates the cost of submitting manual claims to be $6.63 x 6,200 (6,200 is based on an average of claims submitted for a single provider), which equals $41,106 per year. Compare that to the cost of submitting electronic claims, which is $2.90 per claim x 6,200, which equals $17,980 per year. Thus, the average annual savings is $23,126.
In the dental sector, the average paper attachment processed per claim costs is $10.81 versus an electronic claim attachment of 84 cents. Aan annual claims load averages 5,000 for a dental practice, where 50% of all claims require a supporting documentation for adjudication. Actual figures may vary, of course, but the costs still weigh heavily in favor of electronic versus paper-based attachment submission.
While providing a way for practices to save money is a great upside, it may not be the most important benefit of an electronic claim attachment solution. The money saved may not mean as much as the efficiencies created or the comfort and reliability of being able to track, monitor, and follow claims and attachments throughout the adjudication process. Additionally, security and the safe transfer of information to payers is a priority for all practices, and is possible with an electronic claim attachment solution.
When using electronic attachments, with a few simple keystrokes, practice administrators can simply capture or upload requested documents. A unique tracking number is then assigned to the claim and it is transmitted securely to the payer. Once the third party payer or health plan receives the claim, examiners then have the ability to easily view the supporting documentation. All this without a single piece of paper being used.
Practices that adopt electronic claims processes experience significant improvements in their revenue. Electronic claim attachment solutions require minimal time and training to implement with payers and practice management system vendors. The CAQH recommends that more be done to increase awareness and accelerate the adoption of these solutions.
---
For the most current dental headlines, click here.

---
Lindy Benton is CEO and president of Vyne, a provider of secure health-care communications, electronic attachment, and health information exchange solutions for hospitals and dental practices. Vyne serves more than one million providers in the U.S.