Get ready to take the pulse of your practice
Financial planning for dentists is unique. Reese Harper, CFP, introduces his new Apex360 column with some startling financial statistics for dentists.
Mar 22nd, 2016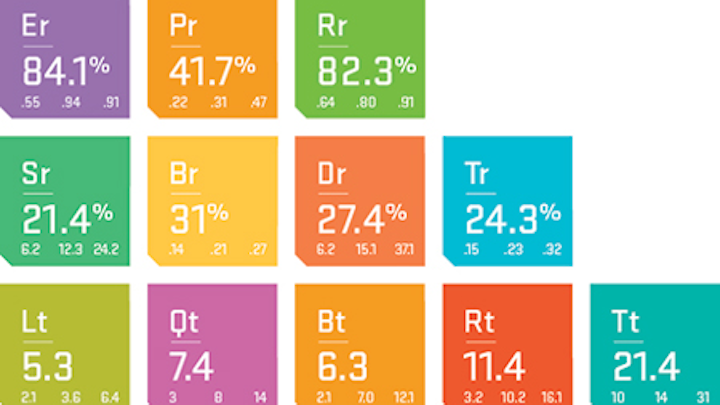 Financial planning for dentists is unique. Reese Harper, CFP, introduces his new Apex360 column with some startling financial statistics for dentists.
Did you know that from July–September 2015, the average net worth among dentists increased by $48,183? Did you know that, during the same time period, average personal spending among dentists was $13,705 per month? Did you also know that total debt for the average midcareer dentist is approximately $1,331,543?
A few weeks ago, I walked past the conference room at our office and couldn't help but overhear statistics like these coming from two advisors in our firm who were compiling the most recent statistics from our client dashboards. They were finishing quarterly progress reports, identifying red flags, and trying to improve our clients' financial health.
If these stats are news to you, you're in the same boat as the majority of financial professionals who advise dentists all over the country. But Dentist Advisors has a unique value proposition: Only financial planning. Only dentists.
One of the advisors in the conference room said something like, "I can't believe how helpful it is to have this much comparative data about each client. It would be hard to deliver high-quality advice without it."
It's true. Good advice is very hard to deliver-especially when you're giving advice to someone you know very little about.
Did you know that both general practitioners and specialists consistently rank among the most successful working professionals in the United States, yet half of all dentists believe they will have to postpone retirement? (1) That's because good income doesn't guarantee a successful retirement.
RELATED | 7 key questions dentists should ask before hiring a financial advisor
Since 2003, I've been working on a solution to this problem, one client at a time. I've identified 12 key indicators of financial health among dentists and developed a scientific methodology called Elements to address each indicator in detail. Viewing financial planning within the Elements framework enables my team and me to diagnose the financial state of each dentist we work with and prescribe a detailed plan that addresses individual weaknesses on a comparative basis.
As a thought leader for financial planning in the dental community, and as the premier financial planning firm for dentists, we leverage extensive industry expertise and our network of specialists to advise some of the most accomplished dentists across the United States.
RELATED | How much money do you need to retire from your dental practice?
I'm excited to take a similar approach with my Apex360 column. I know that the best advice comes from people who know their audiences. I will cover a range of financial challenges unique to dentists, as well as some surprising statistics and stories to keep things interesting. I hope this column will be a valuable resource to dentists, vendors, and practice managers who seek to gain additional insight into the financial psyche of dentists across the country.
---
Editor's Note: This article was originally published in the January–February 2016 issue of Apex360.

---
Reference
1. Dental Economics / Levin Group Annual Research Report. Dental Economics website. http://www.dentaleconomics.com/articles/print/volume-104/issue-11/features/the-dentaleconomics-levin-group-2014-annual-research-report.html. Published November 20, 2014. Accessed January 12, 2015.
---
Reese Harper is host of the Dentist Money Show, a weekly podcast dedicated to helping dentists make smart financial decisions. He is also founder and CEO of DentistAdvisors.com, a registered investment advisory firm which focuses exclusively on dentists and specialists. His trademarked planning methodology called Elements is used by dentists all over the country to plan, invest, and retire better.