Three quick ways to get started with content marketing
If you only concentrate on the last parts of the selling process, you miss out on building awareness, confidence, and comfort with the customer. Content marketing bridges this gap, and it's easier than you think. Erin Anthony, MBA, of SomnoMed breaks down three simple ways to get started.

Jun 17th, 2015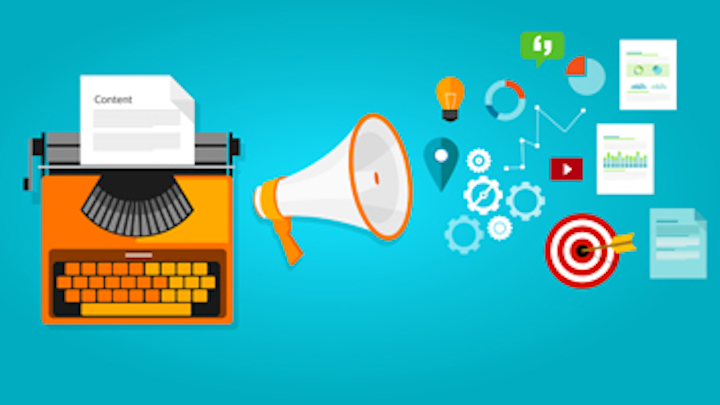 What is content marketing? Content marketing is a marketing technique implemented by creating and distributing valuable, relevant, and consistent content to attract and acquire a clearly defined audience‑with the objective of driving profitable customer action.
Why do content marketing?
Just as important as understanding what content marketing is, is understanding why content marketing is important to your business. First we need to understand the five steps of the buying cycle:
Familiarity/awareness: Prior to awareness, a customer may have a need, but they are not aware there is a solution.
Comfort/research: Once a customer is aware there is a solution, they will perform research to educate themselves. For example, a car buyer will try to find out what different types of cars exist within their preferences and price range.
Confidence/consideration: At this point the customer starts comparing different products from different vendors to make sure they're getting a high-quality product at a fair price.
Trust: The information the customer discovers starts to cause them to formulate an opinion.
Purchase: Finally, the customer makes their decision and moves forward with the transaction.
Traditional advertising and marketing is great when it comes to the last two steps. Content marketing is so essential because it taps into the first three stages of the buying process by raising awareness of solutions and educating consumers about a product they may have never considered before.
READ MORE | The power of dental patient testimonials, and how to film them with your smartphone
Three quick ways to get started
1. Blogging
Blogging increases SEO, the process of increasing visitors to your website by increasing the ranking of your site on search engines. The higher up you are, the more people find you, and the more people you can sell your products to.
300 words is all it takes to be effective. Google algorithms suggest at least 300 words, which you can think of as three substantial paragraphs. Make sure you break up the content with several horizontal pictures.
Blogging allows your patients to really get to know your practice. People buy from those they trust, as we already discussed. Build the relationship.
2. Infographics
What is an infographic?
It is a long, vertical graphic.
It includes statistics, charts, and graphs. Balance short phrases with pictures.
It tells stories with pictures.
Why infographics? It's easier to consume the information. Humans process visual images 60,000x faster than text! People only remember 20% of what they read. Additionally, it boosts TRUST for your practice brand. 90% of people trust recommendations from people they know, which is why you have to create trust. People will talk! Lastly, it's proven to work: From 2010 to 2013, search volume for "infographic" has increased by 800%, and businesses who use them grow in traffic by 12% more than those who don't. View the infographic we created to help physicians understand the value of COAT as a CPAP alternative.
3. Videos
Videos are easy. 1–3 minutes is all you need.
Videos are "sticky content" and provide a dynamic, interactive experience for site visitors. By using videos, e-businesses can highlight promotions, provide tutorials,and show customers how products operate. The engaging nature of video encourages users to spend more time on a page, thereby increasing stickiness and ad revenues.
Videos provide personal insight.
Videos and podcasts are a largely untapped form of content marketing because people think it's expensive and hard. But with the falling cost of professional grade equipment creating high quality video and audio content is easier than ever.
People love hearing about other people's experiences! SomnoMed's YouTube channel features several videos, most with around 1,000–1,500 views. However, our Patient Testimonial Video literally crushes the rest with total views of over 27,000! This tells you that stories sell. Tell more stories in your videos.
READ MORE |Is your dental practice always available?
Implementing a content marketing strategy is as easy as choosing one of the three methods above and just getting started! Remember, more tools to help you learn how to implement better dental sleep marketing techniques can be found on our site at www.somnomed.com/makeover. We've done the heavy lifting to assist you with learning both the basic and advanced techniques we regularly share with our preferred dental network.
---
Erin Anthony, MBA, is a strategic marketing and sales professional with Fortune 500 brand marketing and sales experience and a graduate of Florida A&M University. Her tenure with SomnoMed as Associate Marketing Director has afforded her the opportunity to directly impact the company through strategic implementation for emerging products, vendor development and multi-faceted lead generation programs, specifically tailored for the oral appliance market. Erin's advances in business have earned her awards including being noted as a Top Woman in Business under 30 as well as rapid advancement throughout her career. She enjoys giving back to her community as a panelist and keynote, as she passionately shares her knowledge about strategic business development and marketing planning with women in business.