Dental Practice Marketing: Be a solution, not a service
This month's dental practice marketing tip is to offer solutions to patients' problems—don't simply tell them what you do! Marketing guru Sean Hamel explains why, as well as how to change your approach.
Feb 18th, 2016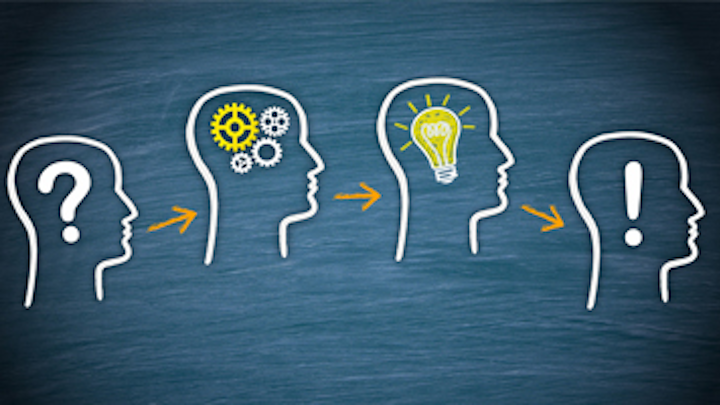 The first step to marketing your dental practice is to know your patients and their problems. Rather than simply marketing a service, focus your efforts on the outcome—the solution—that coming to your office will provide.
The dental problems people encounter are usually consistent, but people look for a wide variety of solutions. If you can effectively communicate your solution to a potential patient, they will be happy to pay you to help solve their problems. In this great article, Gallup Business Journal discusses identifying the right solutions for customers by using critical information and emotional connection, along with strategic thinking.

A Way to Understand Your Customers
Coming up with your approach is as easy as asking yourself how well you know your customers. Do they want to be more attractive? Do they want to correct an old problem? Do they need you to ease pain? Or are they just interested in oral health basics? Analyze who has accepted which treatments in your office, and delve a little deeper to understand their mindsets when they made their decisions to purchase. Why was a particular treatment plan attractive enough to spend money on? This is the solution you offer, and it should be one of your marketing messages.
How do you market a solution? It is simply talking about your practice: Who your practice has helped and what you have done for them. Potential patients who are searching for a solution to that same problem will see your practice has helped others like them, and they will be more interested.
It is not always apparent to a patient that a particular product will solve his or her problem. Put the "solution" spin on it, and market your products to people who didn't even know they needed them.
An Economical and Efficient Method
Money spent on advertising takes away from the profitability of a practice. Because it is much easier to understand consumers in the context of solving their problems, the adoption of this viewpoint will result in money spent wisely and efficiently directed to the correct market. Provide solutions, rather than just services, and your customers will come looking for you!
Sean Hamel is marketing director for HinrichsZenk+Pesavento LLC (HZP), with responsibility for marketing programs, content and web development, brand management, public relations, digital marketing, ad buying, and corporate sponsorships. He is served well in these roles by his experience as a marketing coordinator and time in corporate accounting, financial advisory services, and real estate. Hamel thrives on challenges, particularly those that require outside the box thinking, and finding solutions to drive HZP into the new age of digital media and inbound strategy. His content development system provides a vast library on a variety of topics to engage readers and support HZP as an authority in the business of dentistry.

Also by Sean Hamel: Dental marketing essentials: Web analytics and your dental practice