Dirk Jeffs appointed president of Ultradent Products Inc.
On April 27, 2016, Dr. Dan E. Fisher, CEO of Ultradent, appointed Dirk Jeffs as president of Ultradent.
May 12th, 2016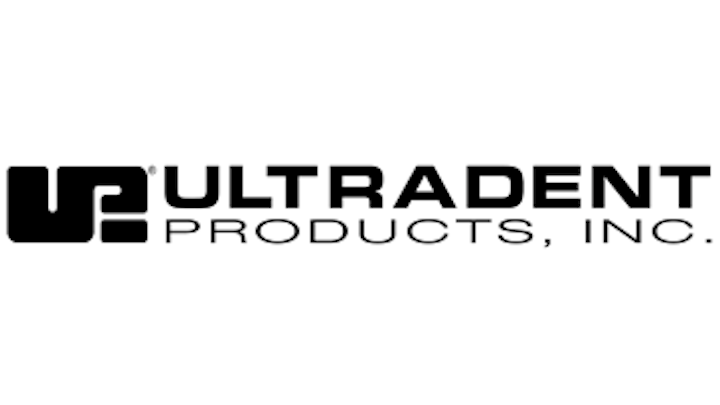 On April 27, 2016, Dr. Dan E. Fisher, CEO of Ultradent, appointed Dirk Jeffs as president of Ultradent.
Ultradent Products Inc., a manufacturer and distributor of dental materials and equipment, announced on April 27, 2016, that Dr. Dan E. Fischer had appointed Dirk Jeffs as president of Ultradent, effective immediately. Dr. Fischer will remain as CEO.
"Dirk Jeffs has a distinguished record of accomplishment as well as a clear commitment to the critically important role of cultivating and nurturing our core values," said Fischer. "As we plan for the future of Ultradent, it is critical that we leverage the forward-thinking attitude, wealth of experience, and positive demeanor of our newly named president."
Dr. Fischer went on to discuss the exemplary qualities that identified Dirk Jeffs as the best choice for the position. "Dirk Jeffs has a long-standing commitment to Ultradent that has positively impacted growth and expansion opportunities in many areas, including the development of satellite operations in Europe, Japan, China, and Brazil. He has led the Ultradent sales and marketing team since 2006 and has demonstrated strong leadership skills at the executive level. He has shown through his actions that he is trustworthy, caring, and progressive. He has demonstrated the ability to not only teach our culture, but live it."
"We have a great opportunity to benefit from Dirk's deep experience as we continue, as a company, to make a difference to clinicians and patients around the world," said Erwin Fischer, Ultradent's senior vice president. "Dirk's openness and his caring demeanor will allow us to continue to improve as the company goes forward."
Jeffs joined Ultradent in 1996 as an international sales manager. He then progressed to the position of senior vice president of sales and marketing, where he has served for the past 10 years. He is a graduate of Brigham Young University, where he earned his MBA.
"At this important time in the history of dental care, Ultradent continues to raise the bar," said Jeffs. "I have deep respect for the history of Ultradent and the important contributions that its people and products have made to dentistry. I am thrilled to be a part of our exceptional culture and excited about the opportunity to work with quality, caring individuals who are committed to improving oral health care globally. I look forward to supporting Dr. Fischer in his vision as we move forward."
Source: Ultradent press release 9 May 2016
---
For the most current dental headlines, click here.

---