Here's the average number of single crowns dentists are placing (and where the trend is headed)
Data from Sikka Software suggest a trend in the number of single-tooth crown placements. Kevin Henry looks at the numbers, and Gary Takacs provides analysis.
Jul 11th, 2017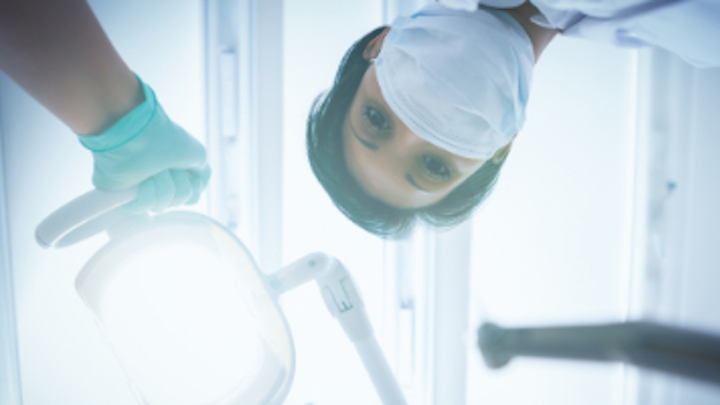 Data from Sikka Software suggest a trend in the number of single-tooth crown placements. Kevin Henry looks at the numbers, and Gary Takacs provides analysis.
---
It's been called the single-most productive procedure performed in the dental practice, but data compiled by Sikka Software shows it's not happening as often as it used to.
In this article, we're going to talk about the number of single crowns placed by dental practices per month. We're also going to look at the number of days worked in a dental practice per month to see exactly how many single crowns the average dental practice is placing per day of business.
To find this out, we took data from Sikka Software over the last seven years. The data we are using for this comparison have been collected from more than 12,500 dental practices from across the United States.
First, let's look at the average number of single crowns placed per dental practice per month:
2010: 12.83
2011: 12.58
2012: 12.5
2013: 12.25
2014: 12.42
2015: 12.83
2016: 13.00
Now let's look at the total number of days worked per month by the average dental practice.
2010: 17.33
2011: 18.42
2012: 21.75
2013: 21.75
2014: 21.75
2015: 21.75
2016: 21.42
With a quick bit of math, let's look at what the average number of single crowns placed per working day is.
2010: 0.741
2011: 0.683
2012: 0.575
2013: 0.563
2014: 0.571
2015: 0.590
2016: 0.607
It's a productive procedure, yet it's obviously not as common as it used to be. For each working day in 2016, approximately 0.14 fewer single crowns were placed when compared to 2010. That means about one fewer crown is being placed every seven working days. Over an entire year—assuming 250 working days—that works out to approximately 35 fewer crowns.
What's the reason for this trend? Are single crowns being replaced by other procedures, are people taking better care of their teeth, or are there other factors at play? We asked Gary Takacs, a dental consultant and host of the Thriving Dentist Podcast Show. Here's what he had to say:
"As the data clearly indicates (data never lies), the average number of single crowns placed per practice is showing a decline over the past seven years. Now, there could be any number of reasons to explain this decline. Could it be that the American population has really dialed up its commitment to healthy eating and radically cut consumption of processed sugar, resulting in a reduced need for crowns? A quick check on a number of credible websites confirms that sugar consumption is actually on the rise among the US population.
"Another possibility is that the US population is doing a much better job of visiting the dentist/hygienist on a regular basis, resulting in better oral health and a lower need for crowns. A recent Gallup study reported that visits to the dentist by all US adults was actually down by 1% over this same time period.
"So, it's very unlikely that people are healthier and the need for crowns is less as a result.
"A more likely explanation is that dentists are becoming less effective at presenting the need for a crown, especially in situations where the tooth is asymptomatic. Case presentation is a very important skill set for any dentist who would like to achieve his or her ultimate potential. Case presentation skills become amplified when the tooth is asymptomatic because many patients think that if the tooth doesn't hurt, they really don't need any treatment. While there is not a 'one size fits all' magic elixir to radically improve your case acceptance, I'd like to share a technique that you may find useful.
"If a crown is clearly indicated by your clinical findings, consider presenting your recommendation for a crown in the following manner:
"Dentist: 'George, I can see from the X-rays and other records we have taken today that your tooth on the upper right needs a crown. If one of my loved ones had the same clinical condition as you, I would do a crown for them. I'd like to do the same for you. By doing so, we will be strengthening that tooth and avoiding future problems that might result. Do you have any questions?'
"I would also highly recommend that you use digital photos for patient education. These could be photos from an intraoral camera or from a digital camera. A picture truly is worth a thousand words when it comes to patients understanding the condition of their mouth.
"If you find that the number of crowns is declining in your practice, consider working on your case presentation skills and integrating digital photos to reverse this trend."
---
Author's note: Want to learn more about what Sikka Software can do for your practice? Practice Mobilizer is the free app that lets you send HIPAA-compliant video messages, track patient arrival times, provides zip code specific fee data and more. To learn more, visit practicemobilizer.com.
---
An advocate of today's dental assistant, Kevin Henry speaks to dental audiences across the nation on topics that empower dental assistants, helping them recognize the leadership role they hold in the dental practice. He is the cofounder of IgniteDA.net, a community designed to enlighten, empower, and educate dental assistants.
Also by Kevin Henry
How much is a new patient worth to a dental practice? Here's what the data have to say
Here's the current net production per hour dollar amount for dentists—and where the trend is headed
---
For the most current dental headlines, click here.

---