Do you have a boring website? Dental websites done right
If your dental website looks like everyone else's websites, this will not encourage patients to visit your practice. Make your website as distinctive and inviting as your practice.

Mar 31st, 2016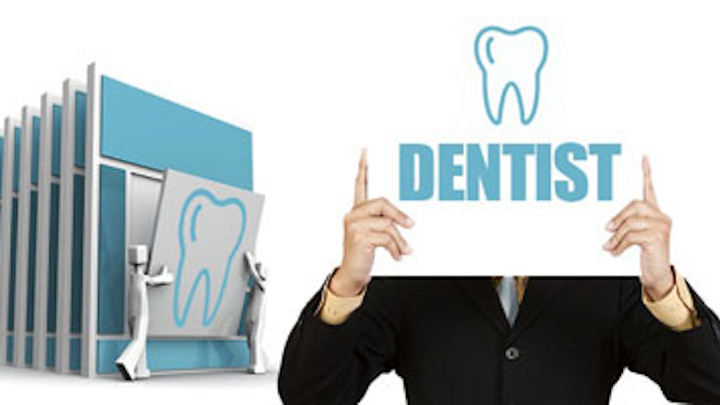 Vito Corleone once wisely advised, "Keep your friends close and your enemies closer." What about your competition? Have you ever checked out what they've got going on with their websites? Ever looked at the marketing on their websites? Now look a little closer. Are you having trouble distinguishing one from the other? Does the Dazzling Dentistry's website look eerily like your own practice's website, and like thousands of others?
If you think they're all starting to look alike, what do you believe potential patients will think? After visiting your website, will they think your practice is just like everyone else's?
Step outside the dental website template
Your dental practice is distinctive. You know what makes you better than the next guy. Now you have to shout about it. In dental marketing, your website needs a combination of helpful information, a unique design, imagery, and copy, all while appearing as contemporary as your dental equipment and techniques.
Check your website's responsiveness, aka, mobile friendliness
Ninety-four percentof people with smartphones use them to search for local information. If your site isn't responsive, meaning it adjusts for viewing on various screen sizes, the website details will be hard to read and your practice will appear completely out of touch. (By the way, don't let anyone sell you a separate mobile site. Technology has advanced way beyond that!)
Be human
Unfortunately, dentists are perceived as necessary evils. No one really wants to visit your practice. People would rather be at a spa, a sporting event, or just about anywhere other than a dental office. But people know they need dentists. Your website is typically their first impression. You have to reach across the aisle and welcome potential patients because they aren't coming willingly. Provide some interesting and easy-to-understand information that describes benefits and represents your practice's personality, and you'll gain patients for life.
Like it or not, dentists need to keep Google engaged
There's a science to web design; it can't just be pretty and branded. What your dental practice's website should not do is use the same copy and images provided by a stock website, and regurgitate content on a non-responsive site. Google knows. It will not be happy, and it always gets the last word.
Those archetypal smiling faces and stock banners promising pain-free dentistry are not going to do it. Don't be sold on the same old, same old. Break free of template sites, and you'll kill the competition in true Corleone fashion.
ALSO BY JACKIE ULASEWICH:
Dentist Y or Dentist X: Who does it better on Facebook?
Simple ways to distinguish yourself from the pack and bring in new dental patients
How remarketing can increase new patients for your dental practice

With over a decade of experience in corporate dental laboratory marketing and brand development, Jackie Ulasewich decided to take her passion for the dental business and marketing to the next level by founding My Dental Agency.