Facebook for dentists: 5 steps to success
Dentists know that Facebook is important to their practice. They may have a Facebook page but not really understand how to get the most benefit out of it. Here are basic tips to make it work.

May 10th, 2016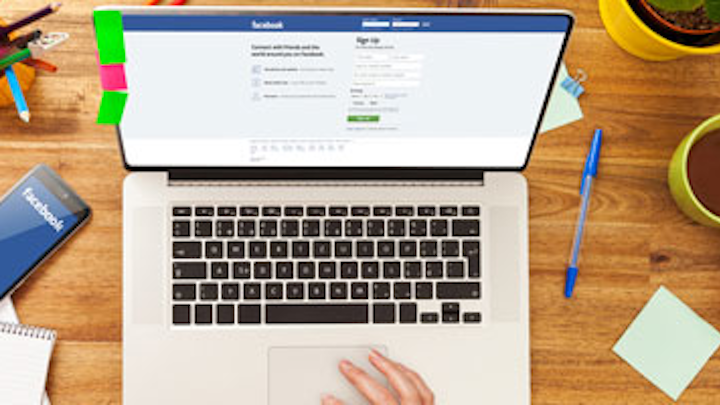 So you have a Facebook page? Do you know how to get the most benefit out of it for your dental practice? It can be intimidating. But have no fear. Hear are some basic steps to get you on the right track with Facebook.
Imagine this: A potential new patient in your area is looking for a new dentist. The person checks your website, then heads to your Facebook page. What does the person see? A great Facebook page can instill confidence in new patients and help you stay in touch with old ones. Facebook can also make it easier for people to find you online in the first place.
Did you know 72% of adults who are online visit Facebook at least once a month? Facebook is the largest social media platform in the world by far, and easily the most important one for dentists. Here I'll walk you through five of the most important steps you can take to make Facebook work for your practice.
1. Optimize your page
Let's start with the basics. These are the little things you only have to do once, but they have a big long-term impact. They make it easier for people to find and connect with you.
• Verify your Facebook page. This adds a small gray checkmark to the end of your Facebook name that tells people you're an authentic business. It also helps your page show up higher in Facebook search results.
Here's how to verify your page:
1. Click Settings at the top of your page
2. From General, click Page Verification
3. Click Verify this Page, then click Get Started
4. Enter your business phone number, your country and language (or click "Verify this Page with documents instead")
5. Click Call Me Now, and Facebook will call you with a verification code
6. Enter the four-digit verification code and click Continue
• Fill out your About section. Enter as much information as possible in the About tab of your page, including your practice's address, phone number, website URL, and business hours. Don't forget to include a short description of your practice.
• Add a call to action. Your page's call to action appears over the bottom of your cover photo, next to your page's Like button. Facebook lets you choose from a variety of call to action buttons, but for most dentists the best option is "Call Now." This makes it easier for mobile users to call you directly from your page. (Nearly 50% of Facebook users login only from a mobile device.)
If you prefer that patients schedule an appointment through a form on your website, "Book Now" is a good option.
2. Show who you are
The images you choose for your page say a lot about who you are and what you stand for as a practice. When people visit your page, two of the first things they see are your cover image and your profile picture. Don't waste this opportunity to tell patients more about yourself.
Consider including a photo of yourself and/or the rest of your team in one of those spots. You might also consider using one of them for your logo or to showcase the exterior or interior of your office. Timberhill Dental, Mill District Dental, and Children's Dentistry of Charlottesville each use different image combinations, pictured here.
3. Post good content
It might sound obvious, but posting good content regularly is easier said than done. Every social media platform is different. Facebook is informal and community-oriented. Users are looking for valuable information, but they want it presented in a fun, easy-to-digest manner.
What to post (with examples):
● Dental tips (example)—What do people always ask you? What small things can your patients do to improve their health? (Search Quora and Yahoo Answers for more ideas.)
● Special offers (example)—Do you have new patient specials, free whitenings, or seasonal specials?
● Blog posts (example)—Do you have a blog on your website?
● Be visual (example)—Post photos of the office, videos, cute pictures, whatever you like!
● Be funny (example)—Funny dental memes can make you seem fun, human, and relatable.
Facebook best practices:
● Avoid the hard sell. For every 10 Facebook posts, only two or three should be purely promotional.
● Think about both attracting new visitors and appealing to your loyal followers.
● Keep things short and simple. There's no need to write an essay in the description. Most people won't read it if you do.
4. Set a posting schedule you can follow
Consistency is more important than frequency when it comes to Facebook. It's better to post once a week than to post every day for a month and then nothing at all the following month. You're busy helping patients and running your dental practice. Your time is valuable. Think about what a reasonable Facebook plan looks like for you and commit to it, but be ready to adjust if you need to.
5. Spread the word
Now that your Facebook page is beautiful and full of great information, it's time to tell your patients where to find it. How? It's easier than you might think.
In person
The easiest place to tell patients about Facebook is while they're in your office. You might place a small poster in your waiting area. People often use their phones in waiting areas, and this will give them something interesting to do while they're waiting for you to call them in. (Follow these instructions to get a Facebook URL that's easy to type into a browser.)
On Facebook
You can promote your Facebook page and website at the same time with Facebook ads. One of my favorite kinds of Facebook ads showcases a blog post from your website. Here's how to do it:
Post your blog post on Facebook. Then click the blue "Boost Post" button at the bottom. Facebook lets you target by age, location, gender, and interests to make sure the right people see your post. If you want even more targeting options, you can set up a Facebook Ads Creation account, which lets you target more characteristics, such as income range, behaviors, and languages.
Other ways to get the word out
● Ask your receptionist to mention your page to patients and let them know what kind of valuable information they can find there.
● Include your Facebook page in your email signature.
● Link to your page from your website's homepage.
---
For the most current dental headlines, click here.

---
Dan DelMain founded Delmain, a full-service digital marketing agency, in 2008. Located in Portland, Oregon, he and his team help dentists, lawyers, and other business owners attract an online audience, drive website traffic, and convert visitors into sales. Contact him at dan@delmain.co.